Hello, and welcome to our latest Adobe Premiere Pro Tutorial! In this blog, I'll be showing you how to remove echo in Adobe Premiere Pro.
Note – If you want to remove echo and more in Premiere Pro, and make any microphone sound great with different presets for different filming occasions and different microphones, check out my Adobe Premiere Pro audio presets.
Getting Started With Premiere Pro
There's a really simple way to remove echo in Adobe Premiere Pro, using just tools inside Premiere Pro, without the need for any third-party plugins.
First, you need to search in the Effects box, in the Effects workspace, for 'DeReverb' and simply drag and drop that effect into the clip in question. It'll then appear in the top left in your effect controls in your audio clip.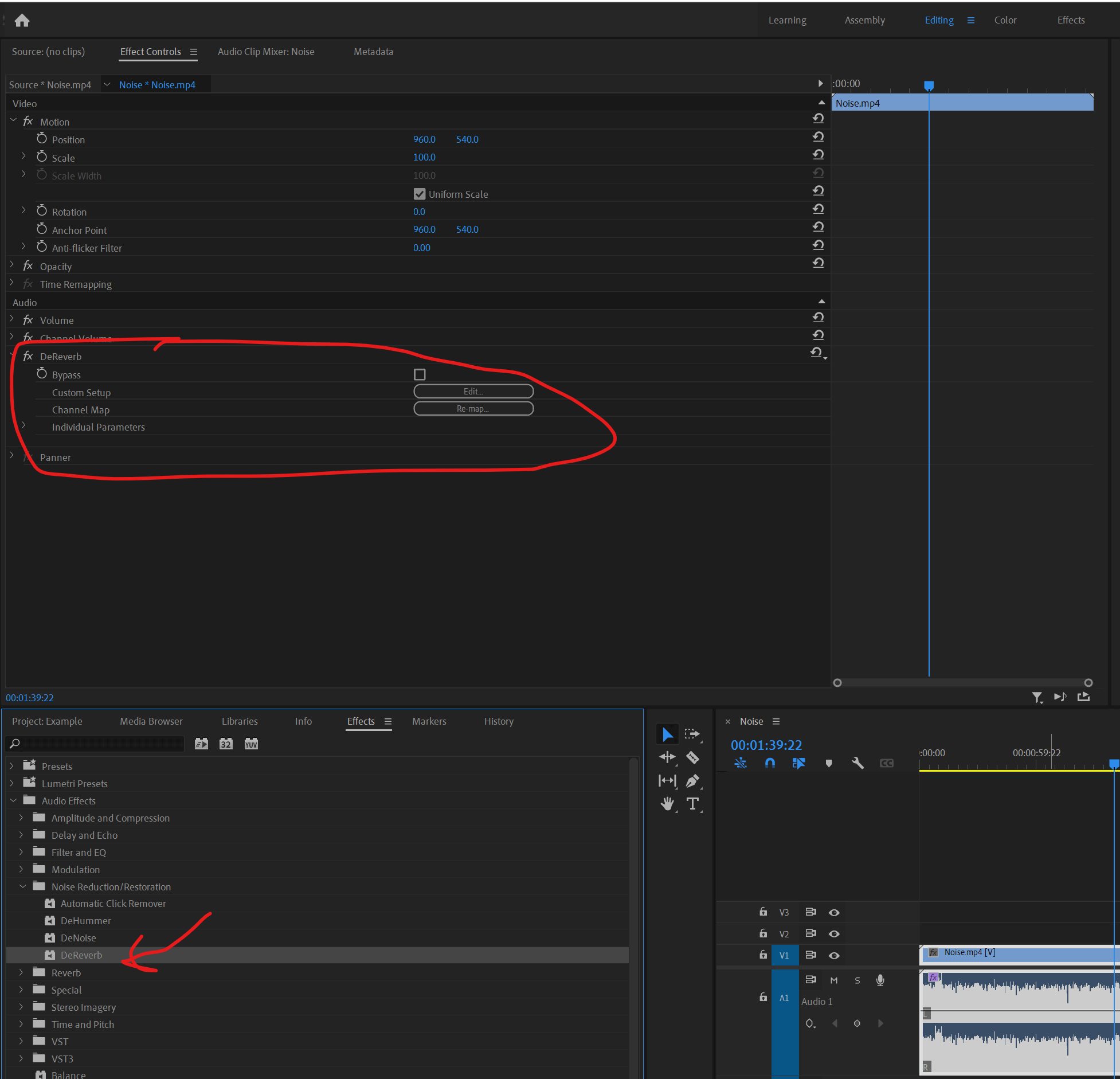 Next, click 'Edit' and use the simple slider below your clip to adjust the amount of DeReverb, from 0% to 100%. As you slide it up towards 100%, the echo should start to magically disappear!
Processing focus should be around the flat line unless you know which frequencies you're dealing with, and make sure the effect is enabled by clicking the button in the top left of the effect window.
Note that less is more when it comes to this effect, as it does slightly reduce the quality of the audio you've recorded.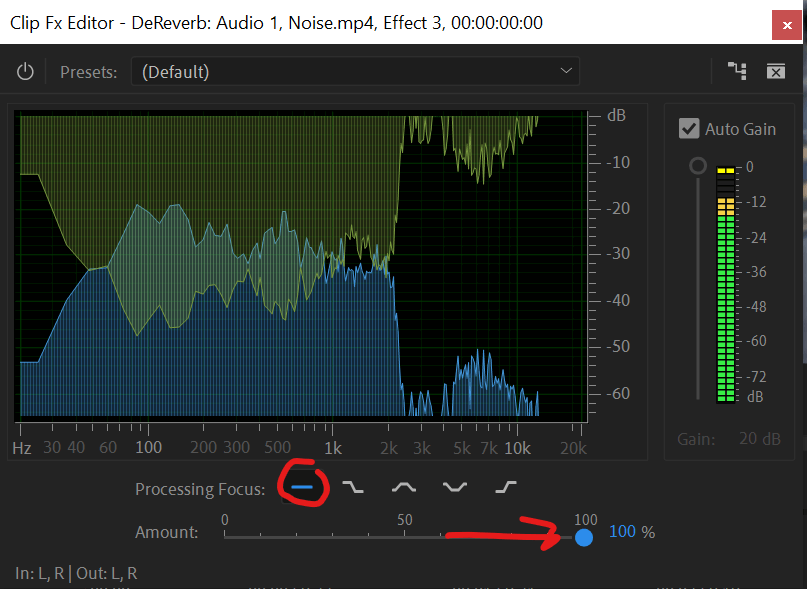 Further Dialing In Your Settings
Once you're happy with the level of DeReverb, you can then make further adjustments to the audio, such as compression and EQ, but it should already be sounding crisper and cleaner.
One other cool thing with the DeReverb effect in Premiere Pro is that, as you go from 0% to 100%, if the Auto Gain box is ticked, the volume level stays the same rather than reducing as it would normally do as you remove the echo with this effect.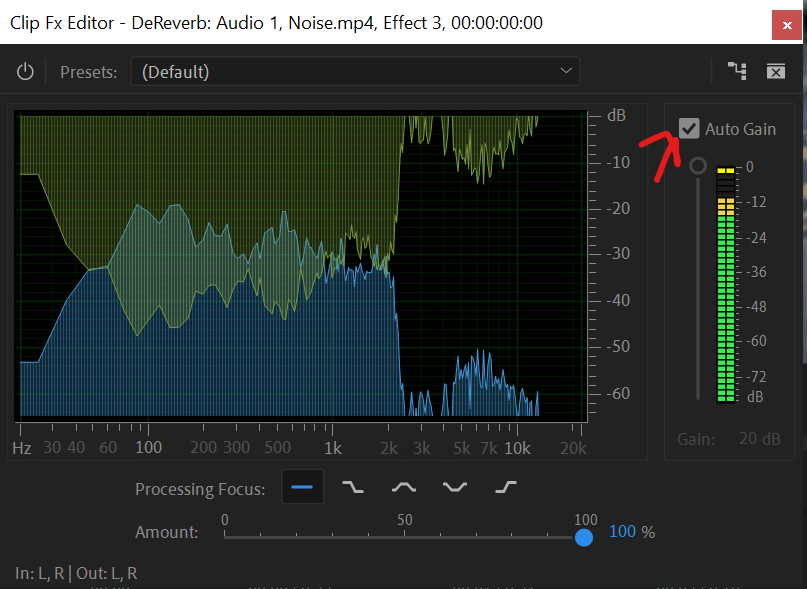 And there you have it! A really simple way to control levels of echo when you're out and about or in a big, echoey room!
Learn More About Editing Audio In Premiere Pro
Premiere Pro Audio Presets
If you're working with dialogue, different microphones, or you need to do some noise reduction in your videos, check out my Premiere Pro audio presets here.