Good news, isolating vocals is a pretty simple thing to do and it's included in Audacity.
First, open up the jingle in Audacity and go to Effects > Vocal Reduction and Isolation.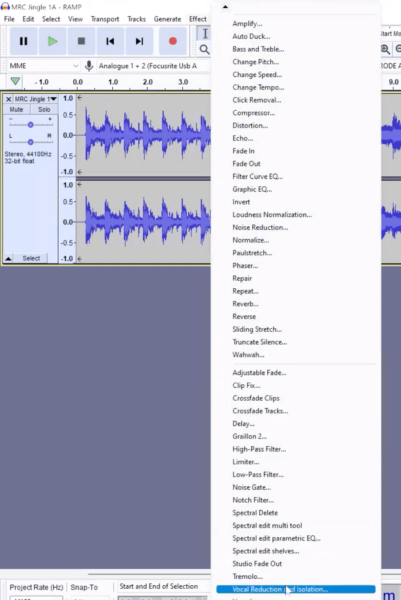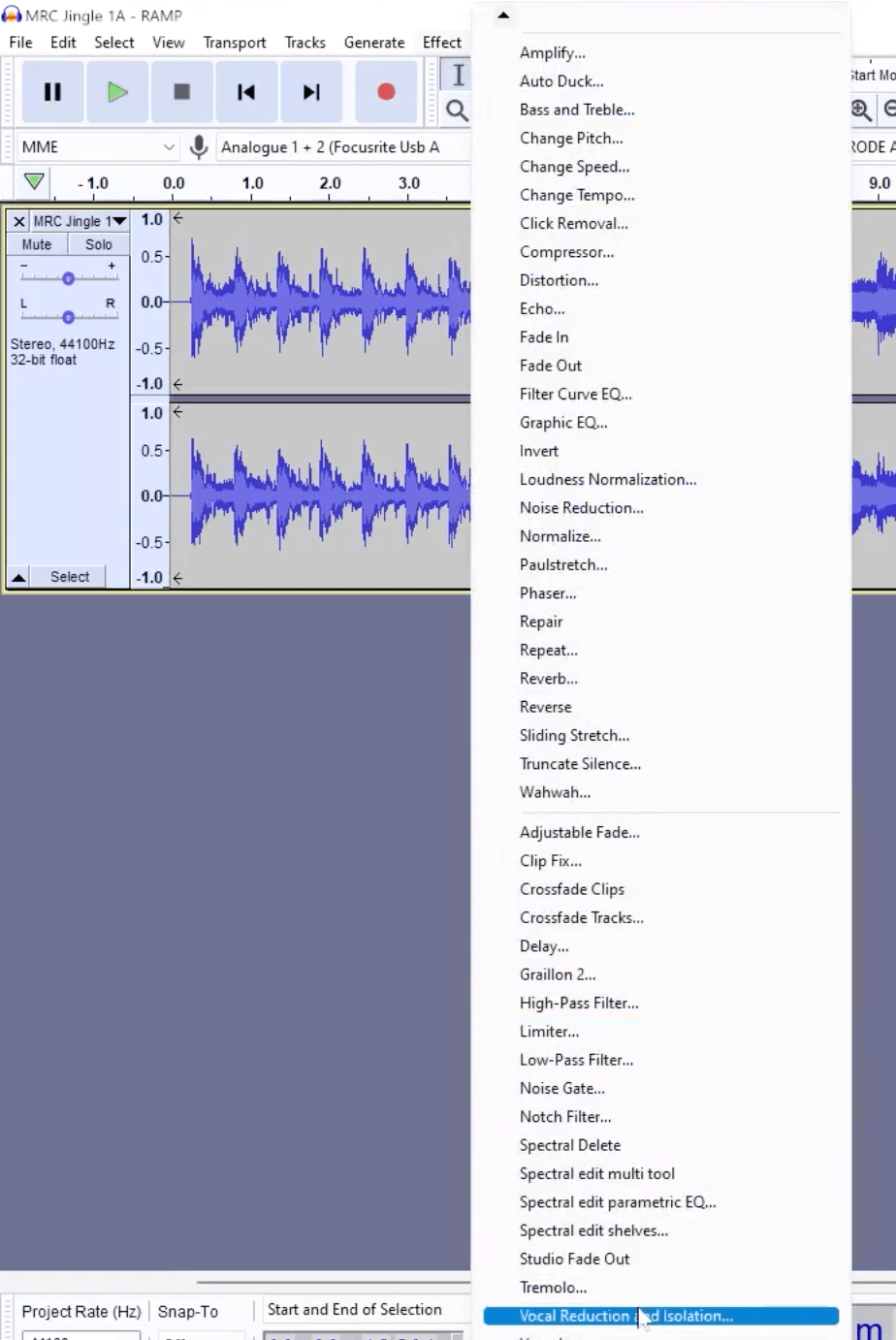 Next, select Default in Factory Presets and in the Action dropdown menu, select Isolate Vocals.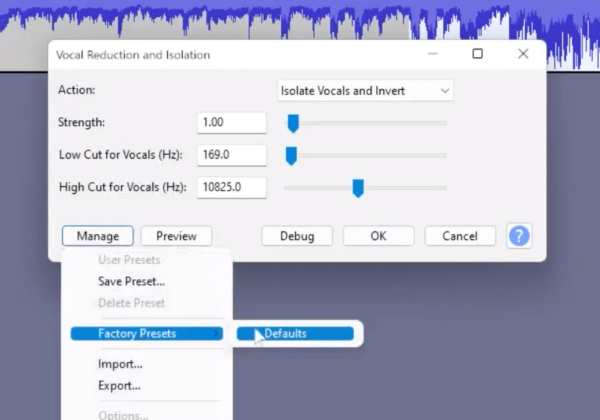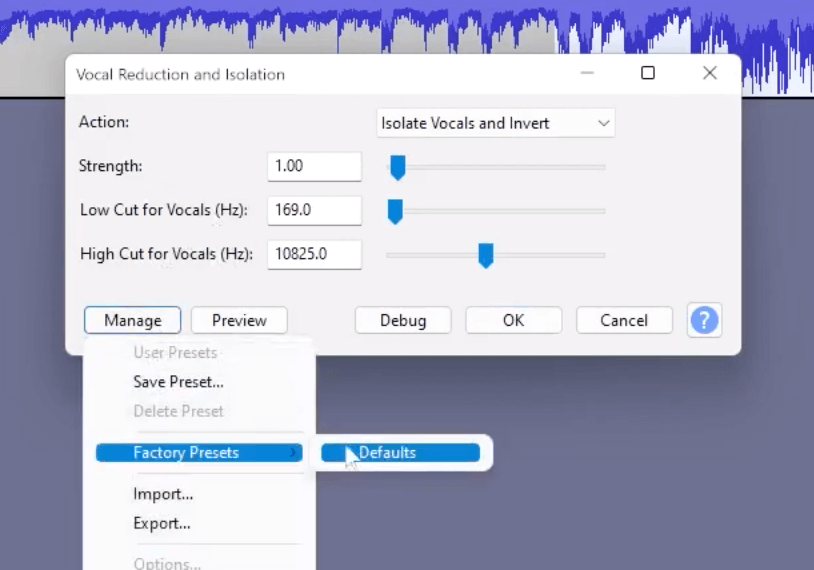 Now, you can play around with the Strength, Low Cut and High Cut quite carefully until happy with the way the vocals are isolated.
By pressing OK, the vocals are isolated in the waveform.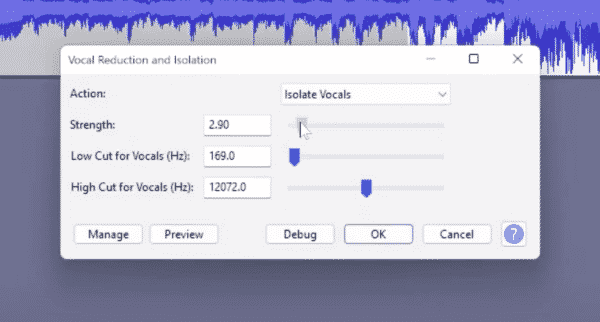 And finally, go to Effect > Normalize up to a peak amplitude of around -1.0 dB. Therefore it's easy to see those vocals, now go ahead and use something like a Noise Gate to remove some of the rest of the music.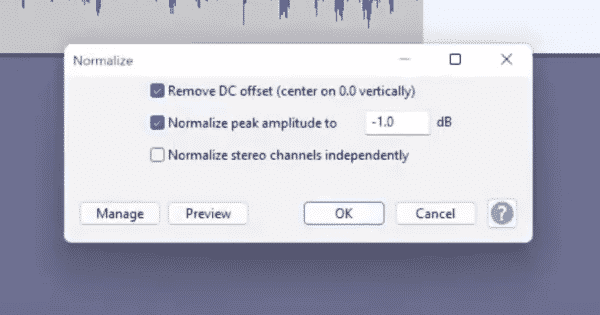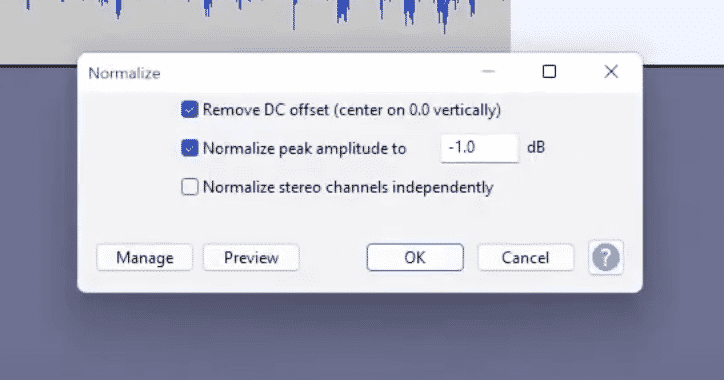 Moreover, if you are using this to remix those vocals again, putting another piece of music or drum loop underneath will drown out any of the old background music that may be left over.
And that's it! Considering it's completely free, this really is a great way to isolate vocals in Audacity.
Learn More About Editing In Audacity
Audacity Presets
If you are creating an online radio show, podcast, radio imaging, or simply want to make the voice sound better, get hold of my Audacity presets here.