There are three editors that we analyse for podcasting in this podcast episode ranging from free all the way to pay monthly.
Free Audio Editing Software Options for Podcasters
Audacity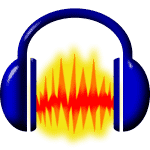 Audacity is a great and popular free option when you're just starting a podcast and want to be able to make basic edits. It can be a little complicated to learn but I may be saying that as I'm already used to one workflow in another audio editor and I needed to go through a re-learning process when I use Audacity.
There are not many official tutorials online for Audacity which can make it harder to master initially. Good news is that it is cross-platform compatible and works on Mac, PC and even Linux. I have also created a number of tutorials for beginners here.
Audacity does everything you need to podcast including having compression presets and basic noise reduction. There is also a basic layout on the screen and you can "multitrack" so to speak which means mixing two different tracks of audio together. It may take longer to do certain processes that you can automate in other software.
GarageBand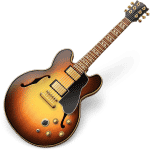 This, again, is free but you've got to have a Mac! I love the pretty layout and it even comes with templates designed for podcasters by Apple. If anyone knows how a podcast should sound and the required workflow and track layout it certainly should be Apple.
GarageBand, without doubt is the most beautiful of all the audio editors I've seen. It feels like you are moving a living work of art around on the screen instead of just plain old pixelated waveforms.
The sound effects and musical loops included can be used in a podcast free of charge and without copyright worries. You should be careful though as your podcast won't sound unique – many of the loops will sound familiar and be heard on other podcasts!
GarageBand falls over a little on the granular detail and editing and processes such as noise reduction. I have a set of tutorials for Garage Band here.
Best Paid Audio Editing Software for Podcasters
Adobe Audition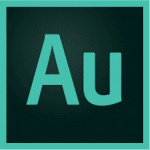 There is no hiding it – I am a huge Adobe Audition fan – I can honestly say that I've not used a better piece of audio editing software.
You pay monthly for a single app subscription or (this is my preferred plan) pay for the full Creative Cloud package. This will give you access to other fantastic software such as Photoshop, Dreamweaver and Premiere Pro to name a few.
Adobe Audition has world class noise reduction features. As podcasters we sometimes get noise in the mix that can easily be fixed in Audition. It's easy to edit in tiny detail and the multitrack is super user friendly when you want to mix multiple files and reduce the volume of, for example, a music bed.
Adobe Audition may seem overwhelming at first but, as podcasters, we really use only a few features the most and it also has an excellent MP3 encoder! Yes, the quality at which you save your MP3 file is important. Once again my YouTube channel will come in handy with many regular tutorials appearing weekly.
Presets For Adobe Audition
Because Adobe Audition is increasingly gaining on popularity with podcasters I have been asked to share my workflow when editing podcasts here at Music Radio Creative. This is how Pro Podcast Presets came to be. Now used by thousands podcasters in their workflow, saving you both time and money!
What audio editor do you use for podcasting?
Outsource Podcast Editing All Together
If you would like to focus on content creation rather than the nitty gritty of post editing, consider working with pros! Our team at Music Radio Creative helps podcasters, podcast networks and organisations with podcast editing and podcast production. We assign a specific podcast producer to your podcast and guide you each step of the way. It's hustle free way to get your podcast editing done FAST and PROFESSIONAL.