Many of you might know me as 'The Adobe Audition Guy' but in this blog I want to give you a few tips for making your voice sound better in Audacity! So, if you're using a mic to do voiceovers, radio promos or any other kind of voice work and you want to sound GREAT, here are a few tips for using in Audacity.
ENCN
Very simply put, we'll use our 'ENCN' secret sauce to make our voice sound better!
E = EQ
N = Normalize
C = Compress
N = Normalize
This is my recommended order of the most important effects you can add to your voice to make it sound better – this is irrespective of which audio editing software you are using. So once again – ENCN – I wish it sounded sexier than this!
Step 1 – Adding EQ
So, the first thing we want to do is add a little bit of EQ. To do this, go to Effect in the top menu and select Filter Curve EQ.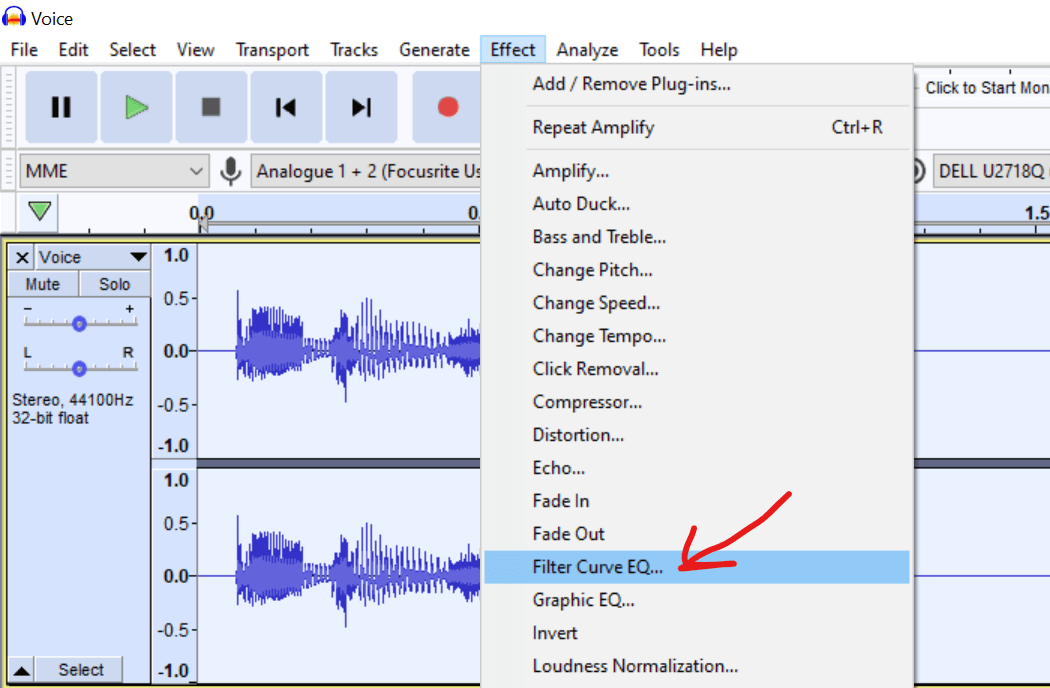 This tool is a little slower to use in Audacity compared to Audition, because it lacks the ability to adjust the EQ and preview in real time – but on the flipside, Audacity is a free piece of software so we are not complaining here!
In the Equalization box, add some high end and low end by the dragging the line up at either end of the recording to boost it on both ends.
Click preview to listen back and click OK once you're happy with it.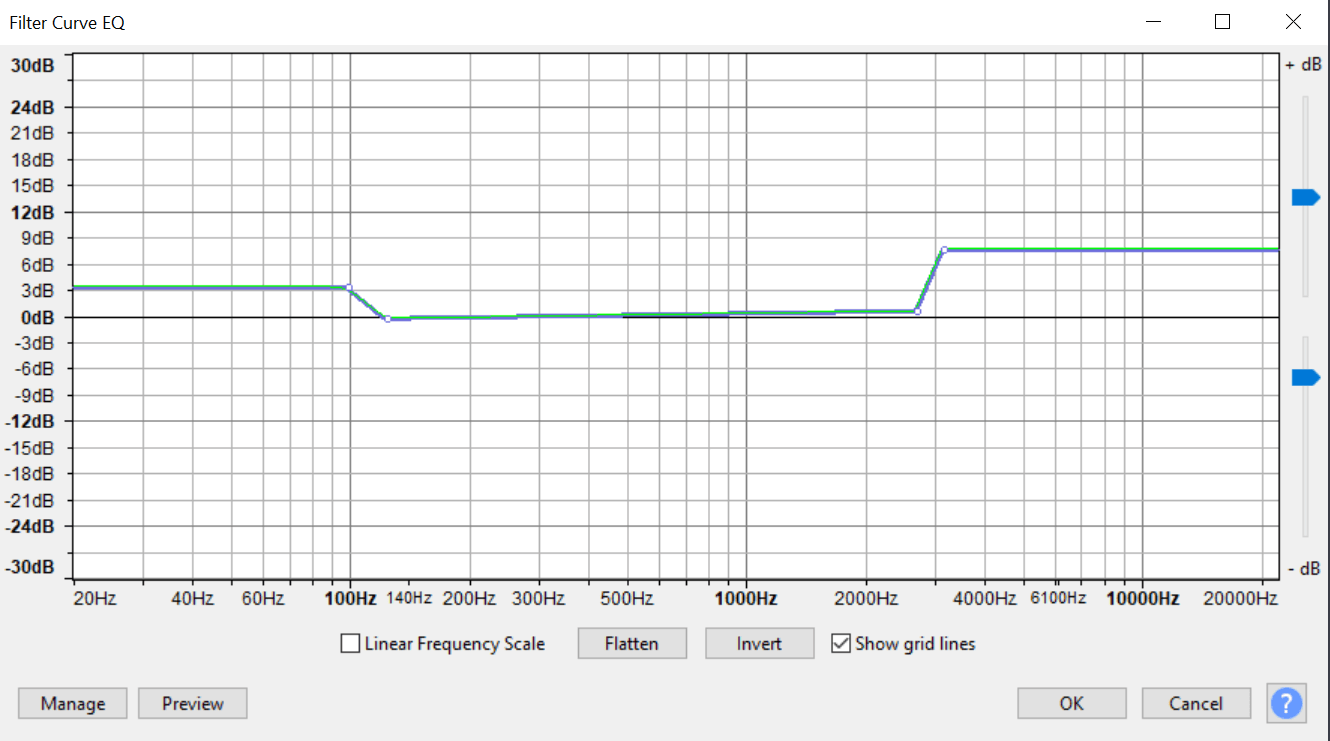 Step 2 – Normalizing
To normalize your track in Audacity, go to Effect > Amplify in the top menu.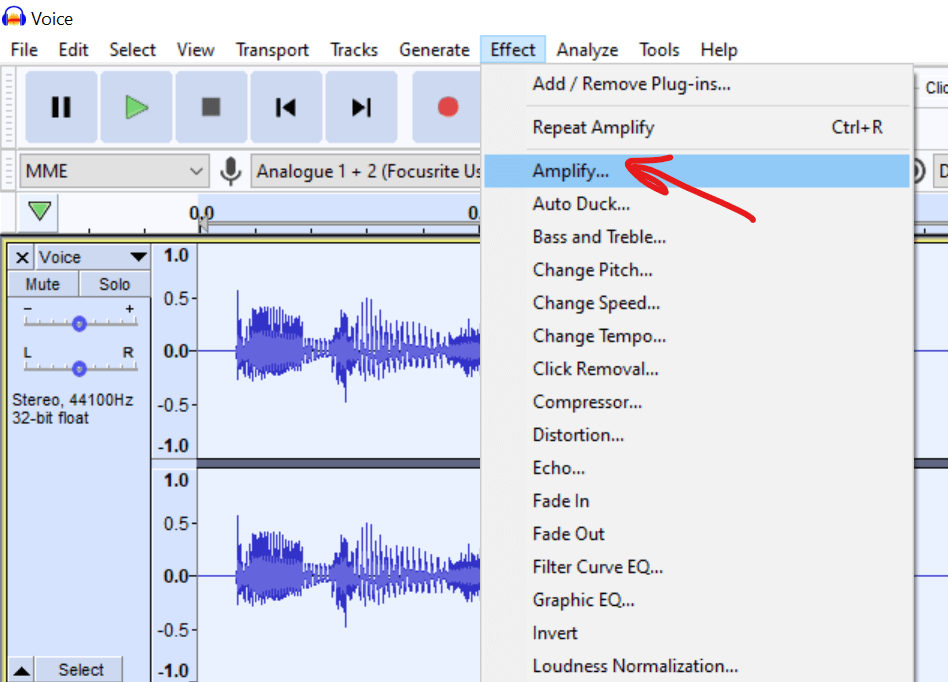 By default, it will try to amplify your audio to hit 0dB, the same as normalizing, but the feature is called Amplify in Audacity. This makes it the maximum volume it can be without distortion – which is just what we're looking for!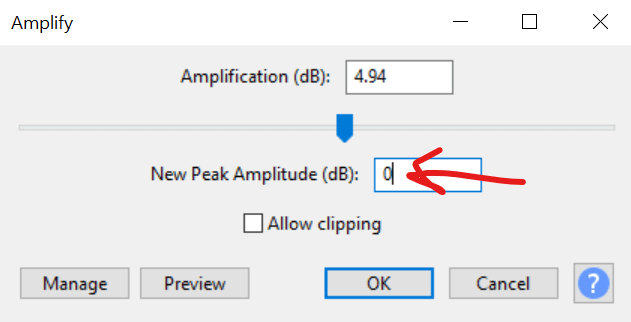 Step 3 – Compression
Now your track is ready for compression. Again, head to Effect in the top menu and this time select Compressor.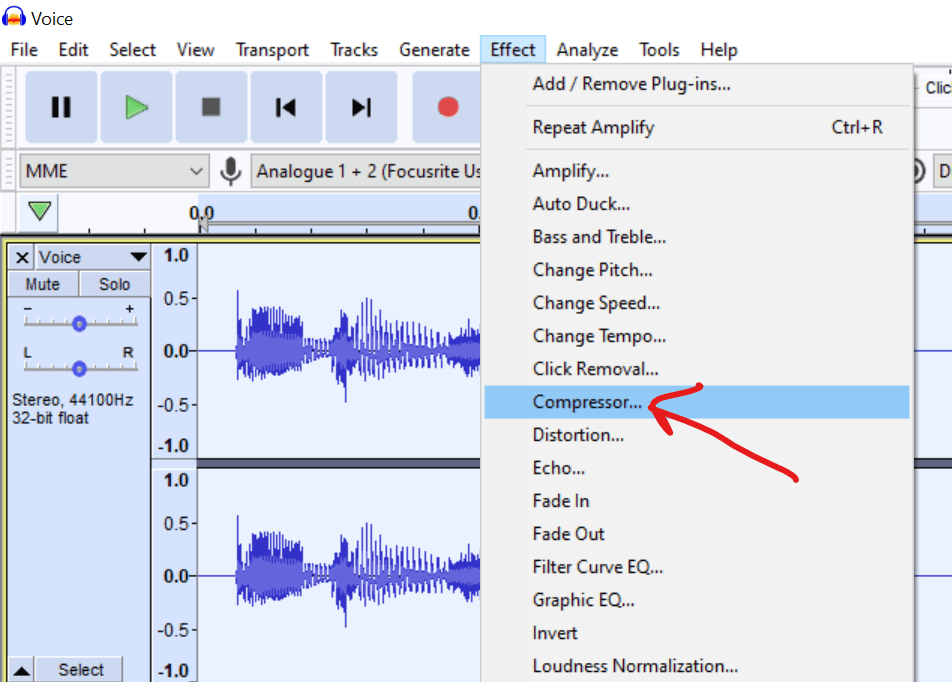 In the Compressor effect box, you can play around with the different levels until you're happy with how it sounds. Take a look at the image below for the typical kind of levels I go for.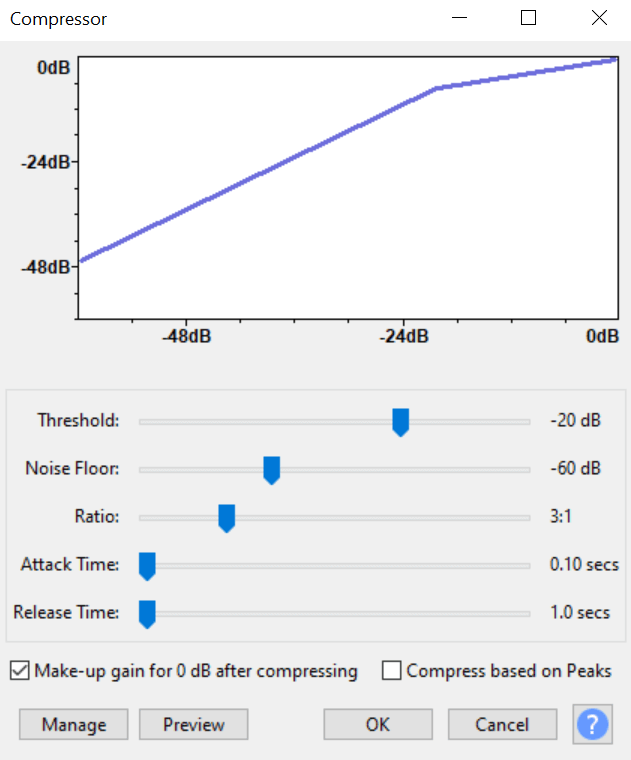 Step 4 – Normalize Again
You might then need to go back and do some more normalization. In this example, I went back to Effect > Amplify and reduced the volume to -3dB to get it spot on.
Audacity Summary
That's how easily you can use a few effects such as EQ, compression and normalization to make your voice sound better in Audacity! I certainly think that Audacity can be great if you are on a budget. Do bare in mind that a lot of the same effects are much easier to apply and work with in paid pieces of software. If you are using audio editor regularly – I highly recommend considering upgrading to Adobe Audition.
Sound Like a Pro
If you are looking for a shortcut with your audio production using Audacity then my Audacity settings are the way to go! With a couple of clicks apply my very own Audacity settings, sound better in seconds.