Are you working on an old-fashioned style project or like me who always dreamt of sounding like the Old Cracking Radio I was listening to as a child? I have good news for you. You can create this audio effect in Adobe Audition.
Vintage voice effects can add a touch of nostalgia and old-school charm to your audio recordings. Whether you're creating a podcast, video narration, or producing music, a vintage voice effect can add authenticity and personality to your work. In this blog post, I'll show you how to create a vintage voice effect in Adobe Audition.
Method 1: Use Presets
Thanks to the installed presets Adobe Audition has, it becomes very easy to recreate a vintage voice effect.
First, go to Effects > Filter and EQ > Parametric Equalizer.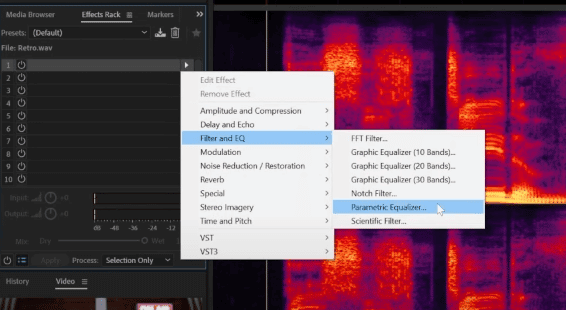 And then, on the Parametric Equalizer tool, select the "Old Time Radio" preset.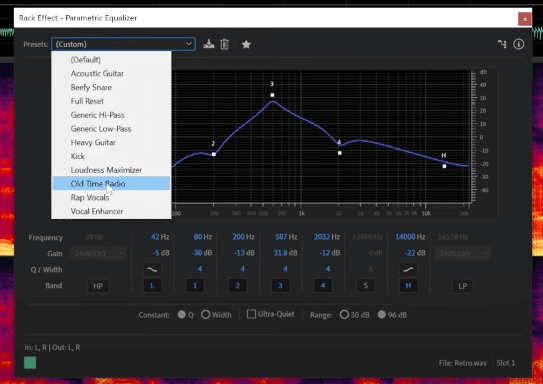 That's it, we just created a vintage voice effect.
Another preset that is readily available inside Adobe Audition is the FFT Filter.
To do this, go to Effects > Filter and EQ > FFT Filter.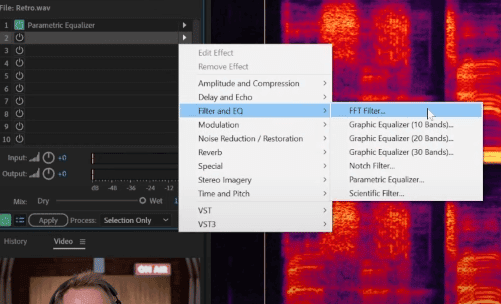 And then choose "On Hold EQ" in the FFT Filter tab.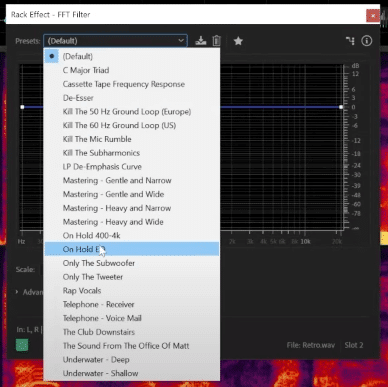 And there we go. We already have 2 possibilities for a vintage voice effect using Adobe Audition presets.
Method 2: Adding Distortion
If the audio is not retro enough to your liking after adding the presets alone, then you can try adding distortion to the mix.
To do this, go to Effects > Special > Distortion.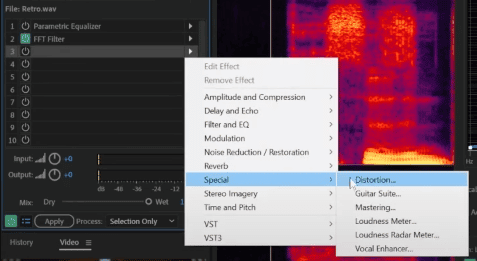 On the "Distortion" tool, you can manipulate the positive and negative curves — the more you drag, the more distortion is added. So if you want to make the audio more crackly and old-style, then move the curves further.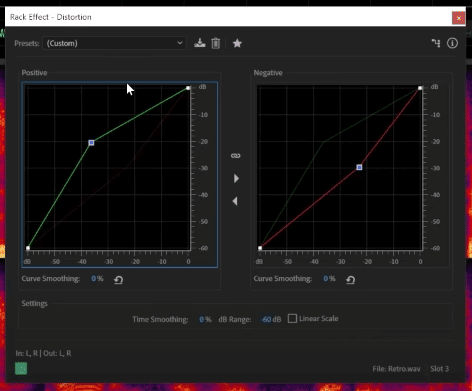 Make sure to save the effects to your waveform by clicking the "Apply" button on the bottom of the Effect Rack.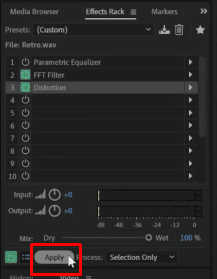 Final Touch: Adding Sound Effects
To give a completely convincing vintage voice effect, add a vinyl crackle effect to the mix. To do that, we will need to download a vinyl sound sample from a website called Freesound. It is a resource that I highly recommend if you are working on retro projects.
On the Freesound website, just type "vinyl" in the search bar and then download any samples that you like.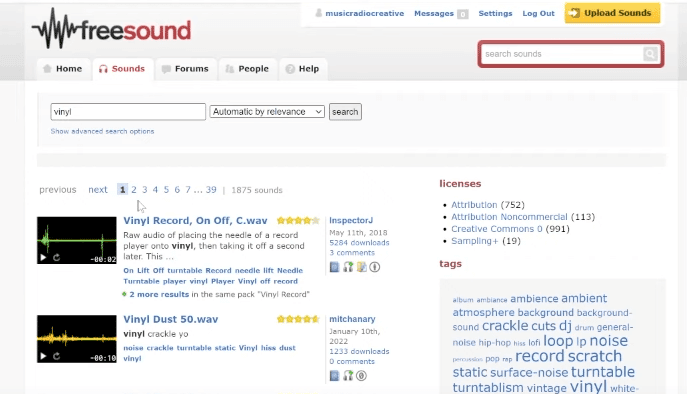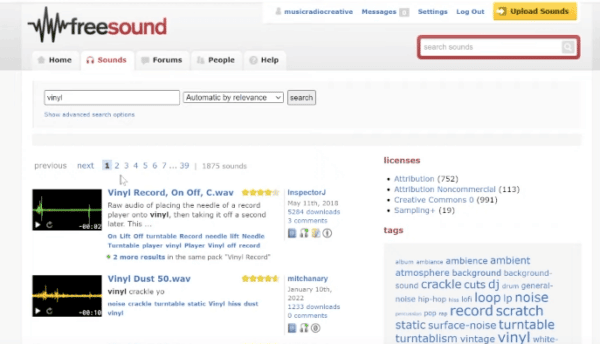 Important Note: Make sure to follow the attribution rules of the website.
Final Thoughts
Whether you are recording a podcast, voice-over, or music track, a vintage voice effect can add depth and character to your project. You can turn your audio clips into a crackly old-style recording by using free Adobe Audition presets. You can add more extra tweaks to it by manipulating the distortion curves. And finally, add a vinyl crackle sound to the mix to achieve that perfect vintage voice effect. If you are looking for more elaborate solutions to a fun sound, make sure to check my custom audio presets.
Further Reading: