The vintage or retro audio vibe is a timeless and popular choice for many content creators. It adds a touch of nostalgia and old-school charm to videos, podcasts, or music projects. In this blog post, I'll guide you through the process of making your voice sound vintage using Premiere Pro's built-in tools and some external resources. This tutorial is perfect for anyone who wants to transport their audience back in time!
Step 1: Drag and Drop FFT Filter
The initial step to make our recording sound vintage is to apply the FFT Filter. To do this, go to Effects > Audio Effects > Filter and EQ > FFT Filter. Drag and drop this effect into your timeline.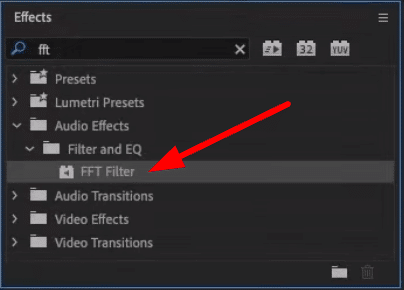 Under FFT Filter inside the Effect Controls, click on the Edit button. A new window will open.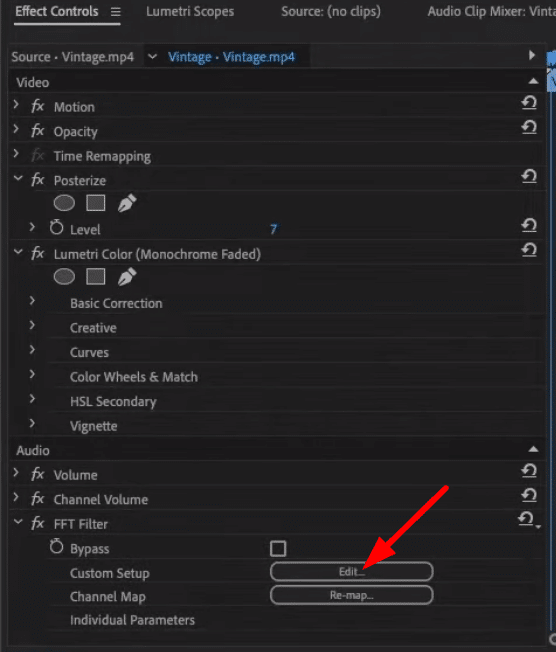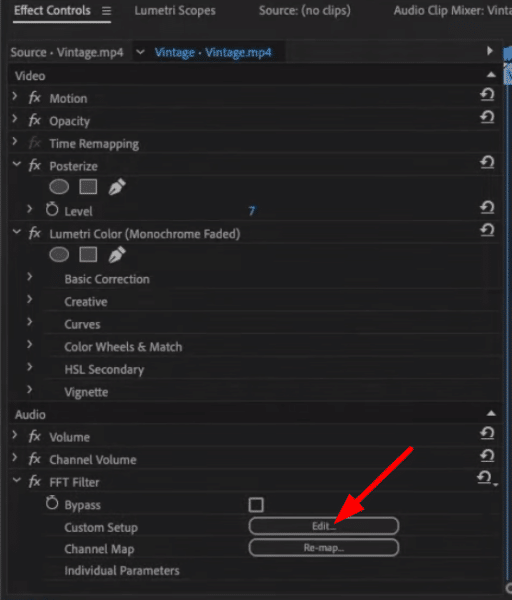 Step 2: Narrow and Tweak the Frequencies
One of the best presets on Audition to make our audio sound vintage is the On-Hold EQ. Although it is not available on Adobe Premiere, we can replicate it.
On the FFT Filter window, choose the Default preset. Then, create a square by adding two points on the straight line and dragging the excess lines on both sides. It should look like the image below.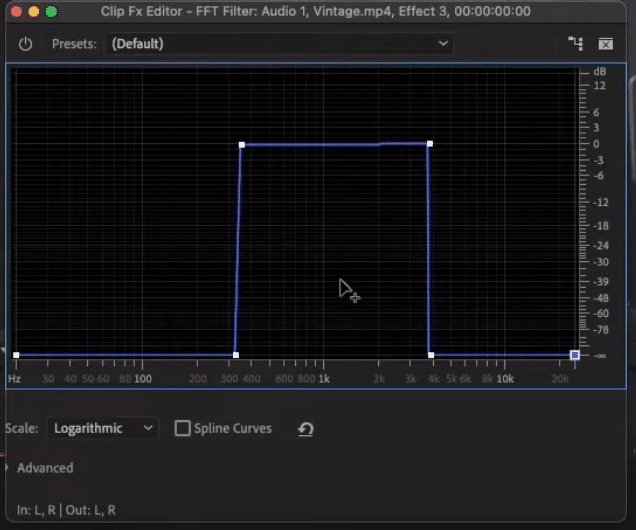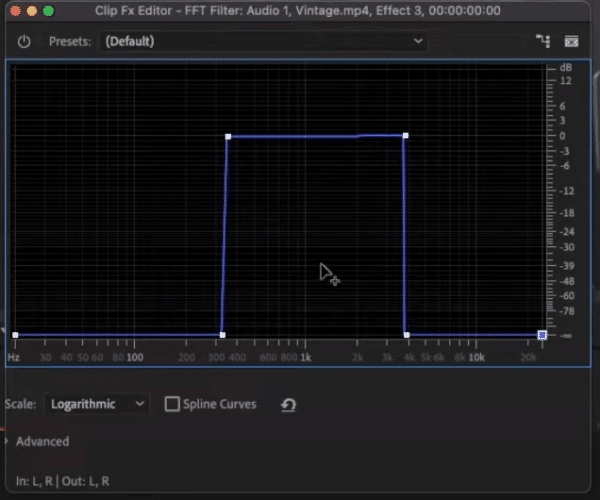 By doing this, we are narrowing the frequencies.
If you want to add a little more frequencies, just drag the points to create a curve or sharp cut. It should look like the picture below.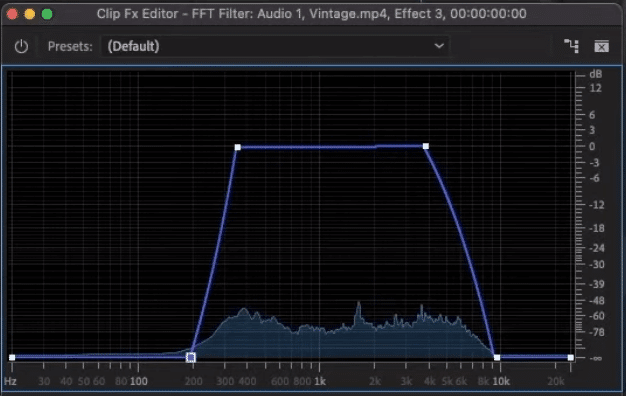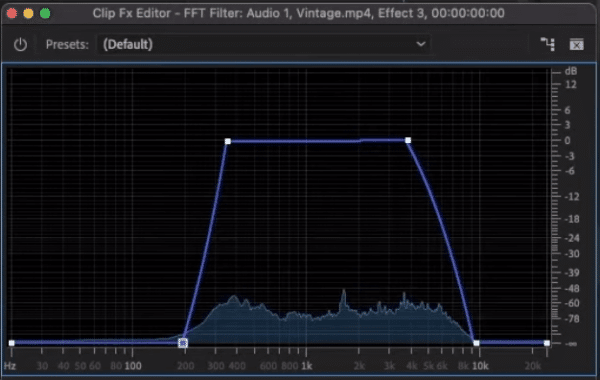 Narrowing or widening the frequency range gives your audio a more authentic vintage feel. Make sure to experiment with different frequency ranges until you achieve the desired sound.
Step 3: Add & Edit Distortion Effect
Recording equipment in the early days was not so great. To make your audio sound like it was recorded with a piece of vintage recording equipment, add the distortion effect.To do this, go to Effects > Audio Effects > Special > Distortion. Drag and drop the effect into your timeline.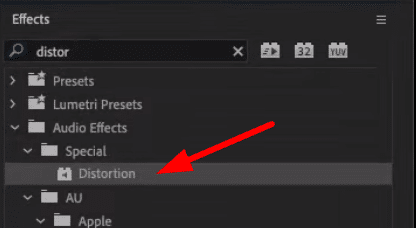 Go to the Effect Controls panel and click Edit under Distortion.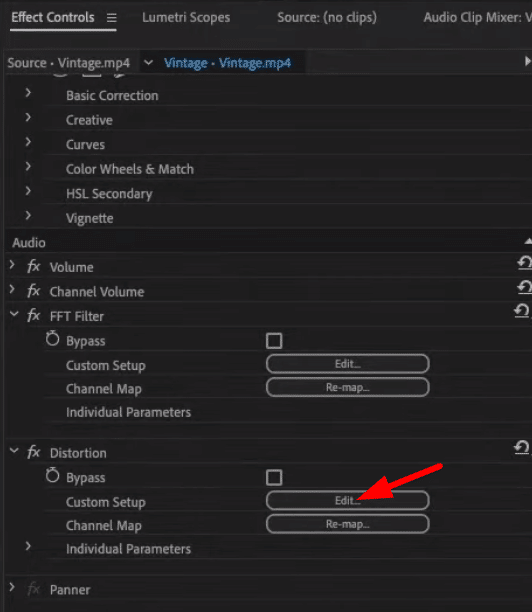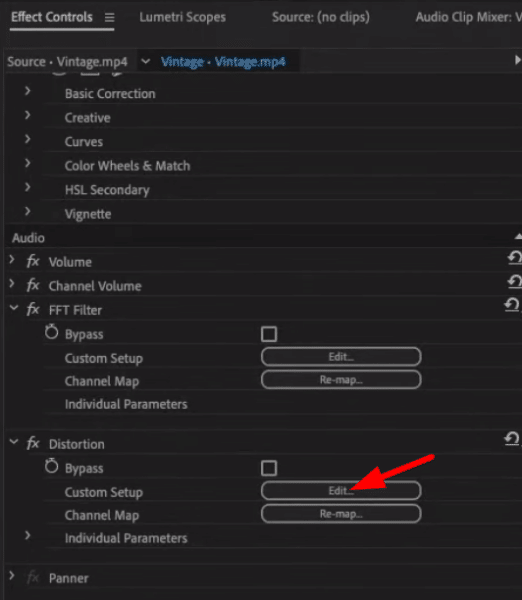 On the Distortion window, choose a preset. One of the presets to add more of a vintage vibe to your audio is the GreenRoom-Angus.
The are also a few controls you can manipulate such as the Curve Smoothening. Adjust these parameters to find the right balance between vintage character and clarity.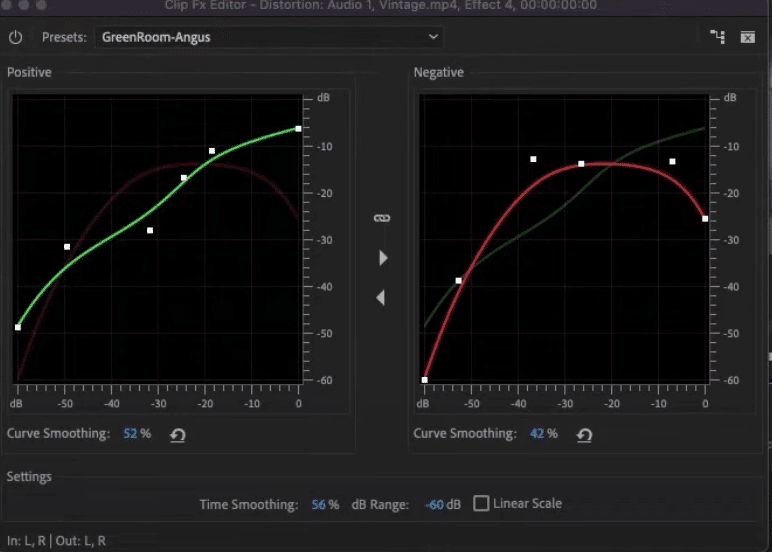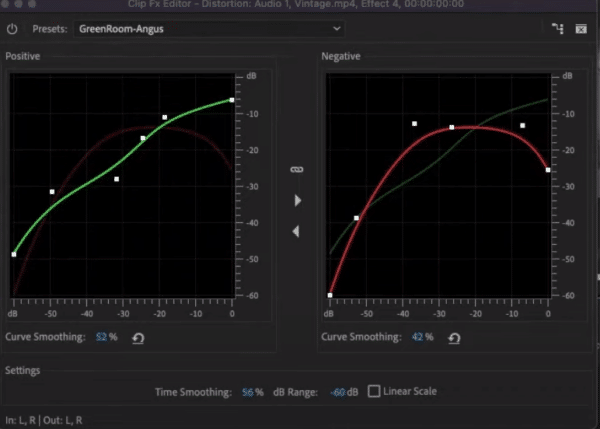 Step 4: Search Vinyl in freesound.org
To give a completely convincing vintage voice effect, add a vinyl crackle effect to the mix. To do that, we will need to download a vinyl sound sample from a website called Freesound. It is a resource that I highly recommend if you are working on retro projects.
On the Freesound website, just type "vinyl" in the search bar and then download any samples that you like.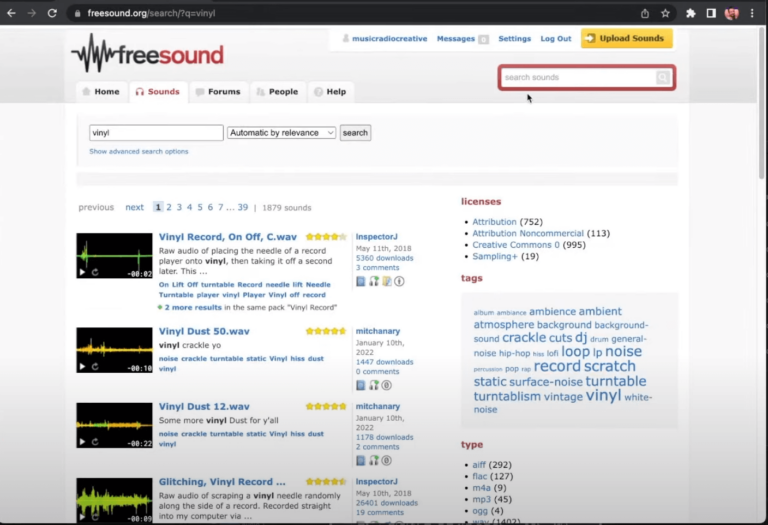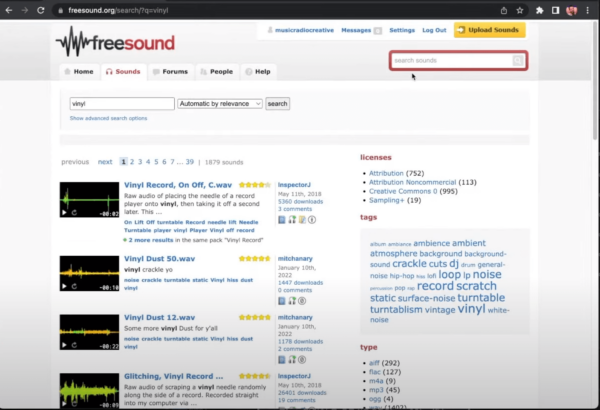 Important Note: Make sure to follow the attribution rules of the website.
Now, head over to Adobe Premiere Pro and drag the sample into your timeline.


Make final edits on your audio mix such as making the length of the vinyl sample the same as the length of the other tracks.
Final Thoughts
Whether you are recording a podcast, voice-over, or music track, a vintage voice effect can add depth and character to your project. You can turn your recordings into classic old-style recordings by using FFT Filter on Adobe Premiere Pro. You can add more extra tweaks to it by manipulating the distortion curves. And finally, add a vinyl crackle sound to the mix to achieve that perfect vintage voice effect.
Sound Matters, Let's Nail It!
If you're dreaming of that studio-quality sound without the studio, our Premiere Pro audio presets are your new BFF. Made with love by audio aficionados, they'll jazz up your project faster than you can say "Cut!" Whether you're an audio newbie or just on a tight budget, we've got the solution. And the cherry on top? I've tailored some presets just for you. Swing by and check them out here!
Further Reading: