In this blog, I'll be giving you a full tutorial on how to use GSnap to autotune in Audacity, and sound like a pro! GSnap is a plugin – and it's pretty awesome.
To get started, visit this link and download the VST plugin for your platform. You'll then get a DLL file that you can bring into the plugins folder inside Audacity.
On Windows, this is usually under Program Files > Audacity > Plug-ins.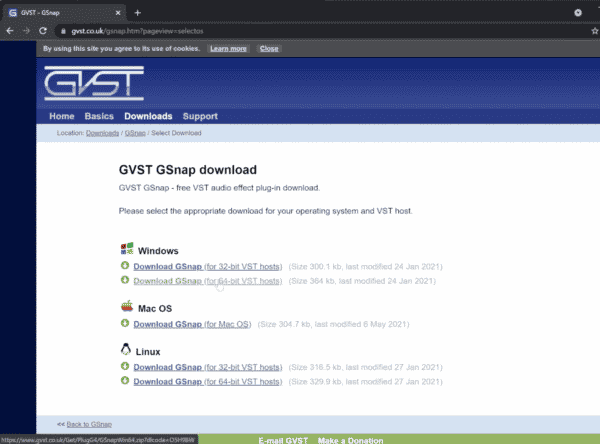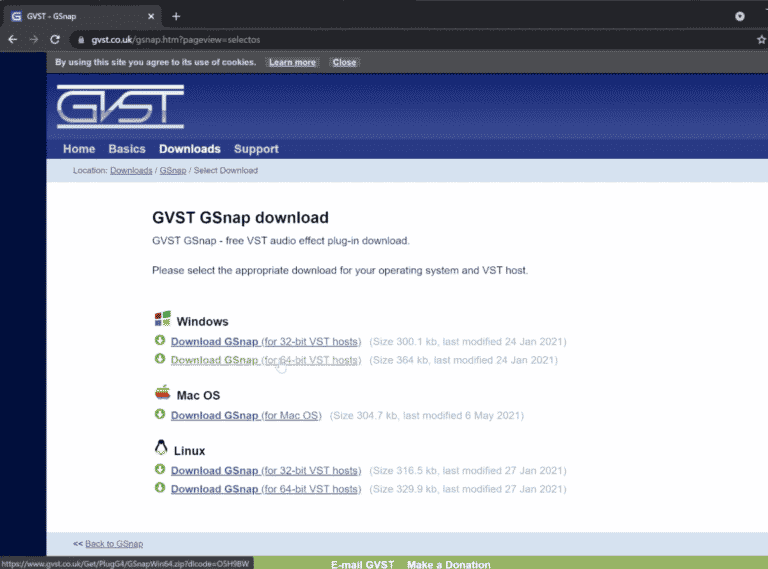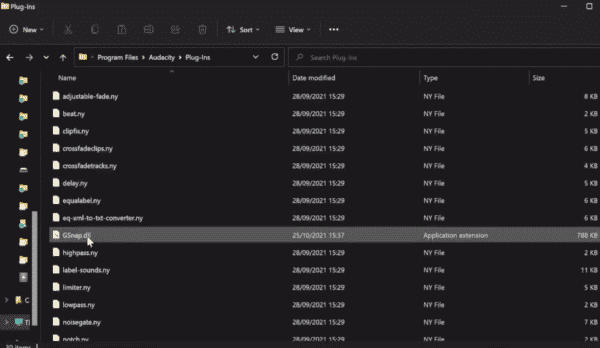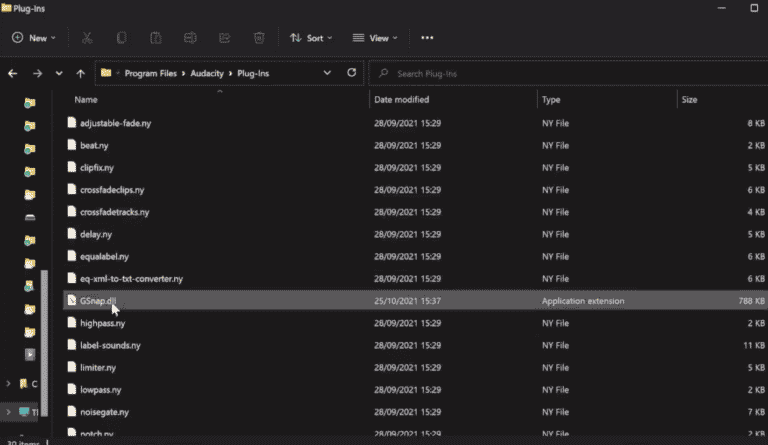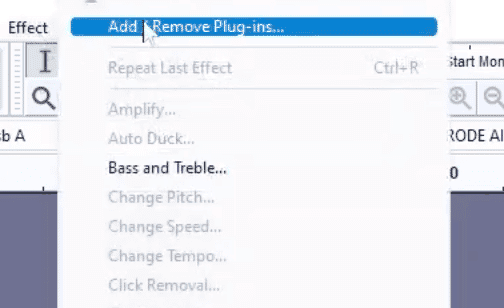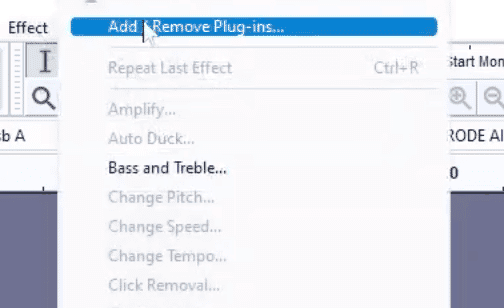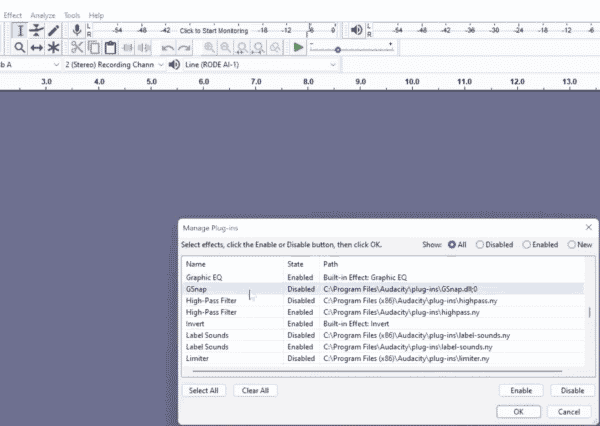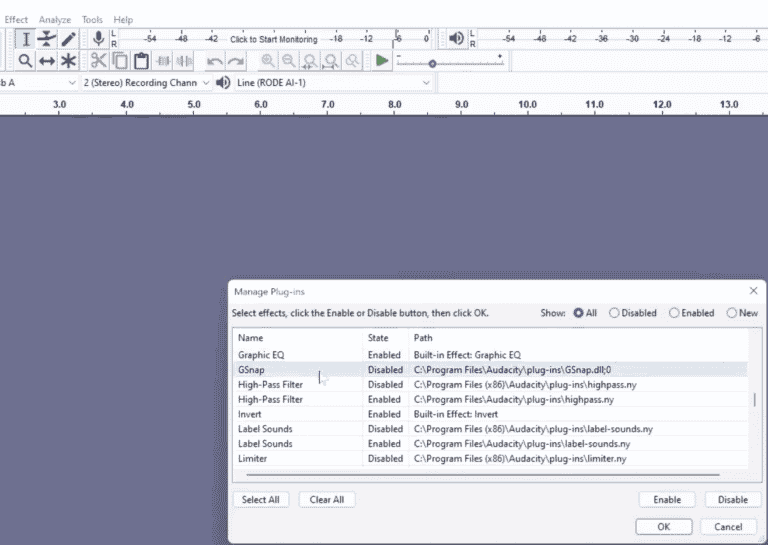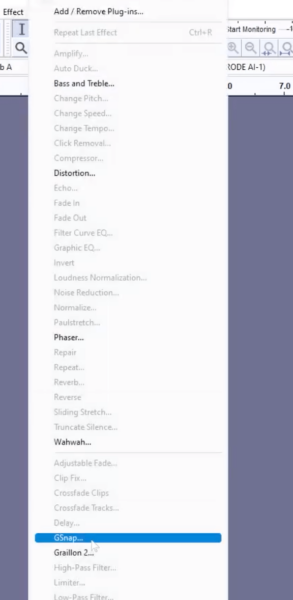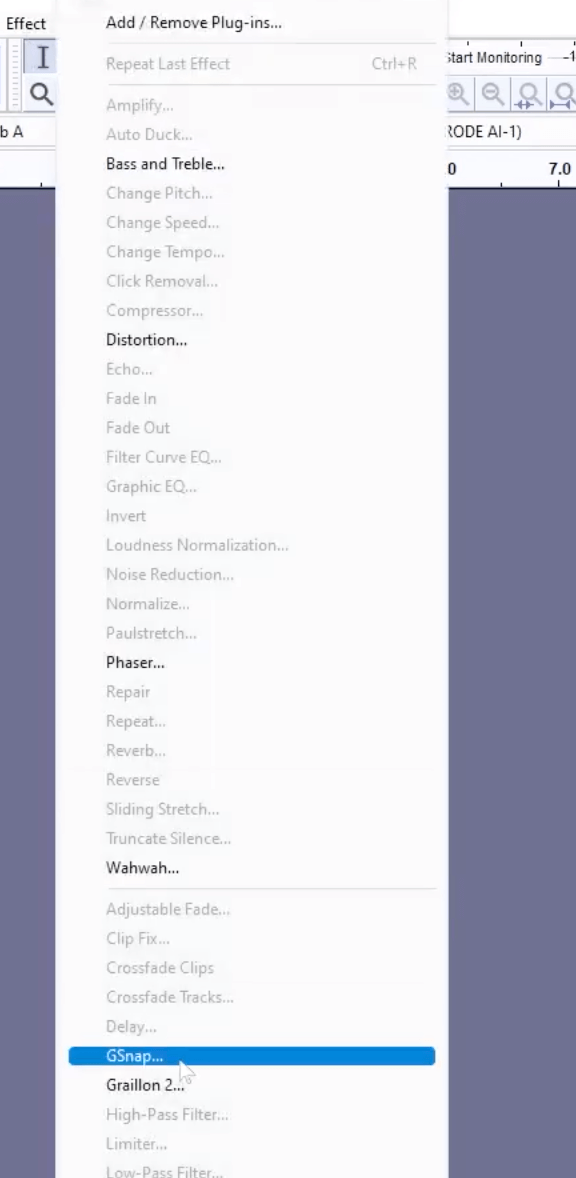 Presets on GSnap
Once you've made or uploaded your recording, open up GSnap and you can try out some of the presets by clicking on the hamburger menu in the bottom left corner of the pop-up window.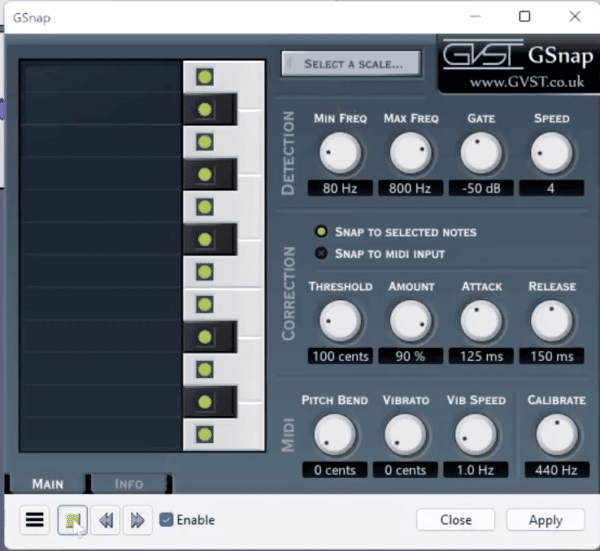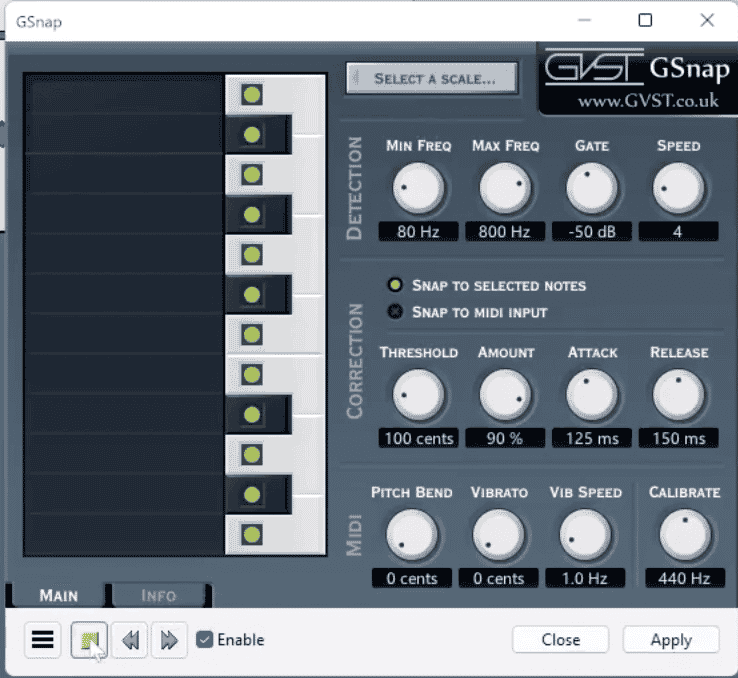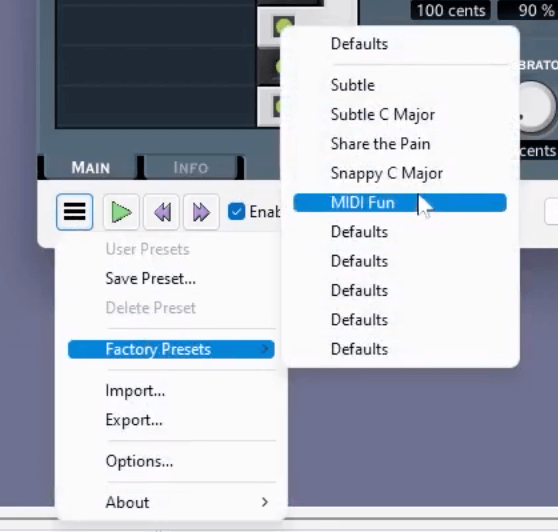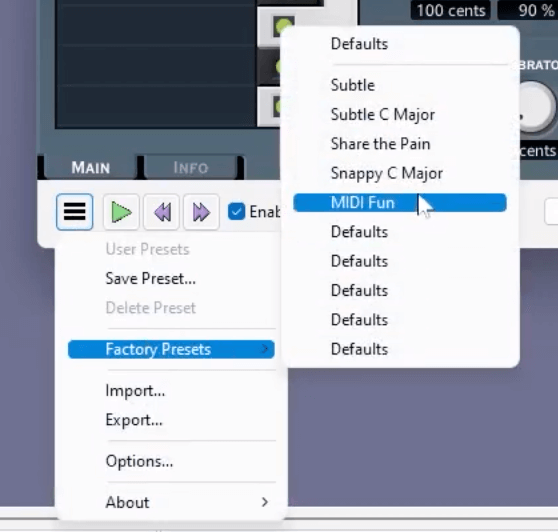 You can also snap the effects to a particular note or notes by checking 'Snap to selected notes' and setting the notes you want it to snap to green on the left-hand side.
And of course, you can also tweak settings such as the speed and threshold to your heart's desire.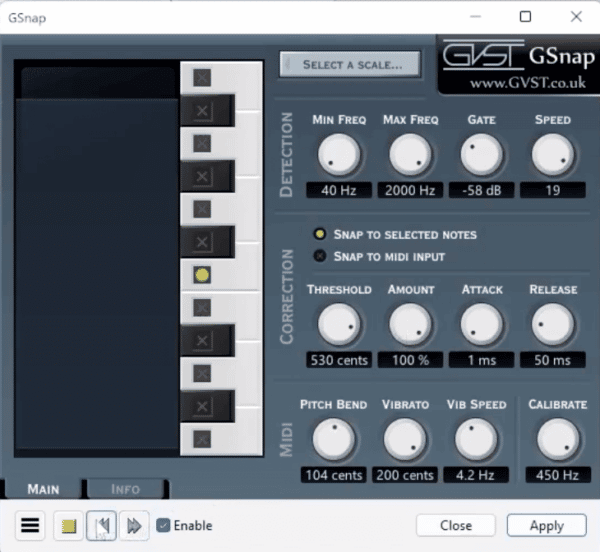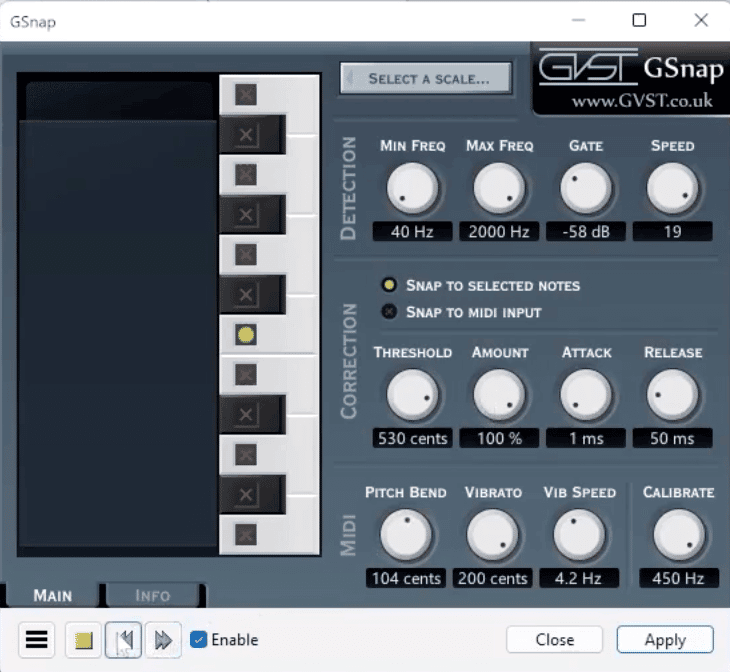 GSnap really is the OG of autotune plugins available for Audacity. There's so much you can do with it by rolling through the factory presets – from subtle tweaks to some very full-on effects – and it's really easy to install and run on Audacity.
Learn More About Editing In Audacity
Audacity Course
If you are a podcaster, voiceover artist, audio editor or YouTuber, check out my Audacity course for beginners here.