In this blog, I'm going to share with you you my top 3 favourite vocal effects. I will show you exactly how to apply them using Adobe Audition (although the method can be replicated in another editors as well).
Vocal Effect For Giants – Chorus Effect
The first is Chorus. Great effect for making voice overs stand out, to make them bigger, louder and more prominent in the mix. This can be applied by going to the Effects Rack > Modulation > Chorus. Then select either Rich Chorus or Default.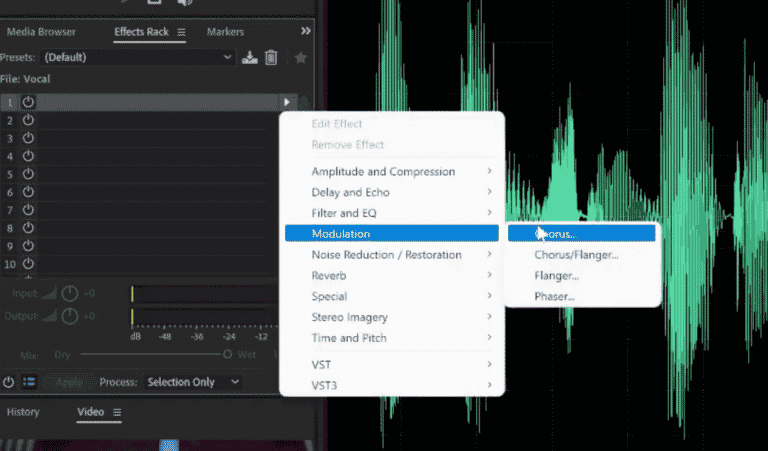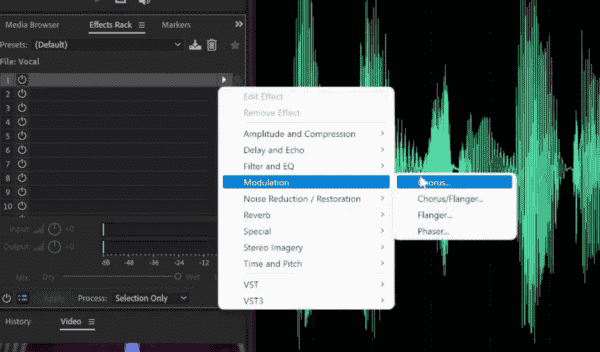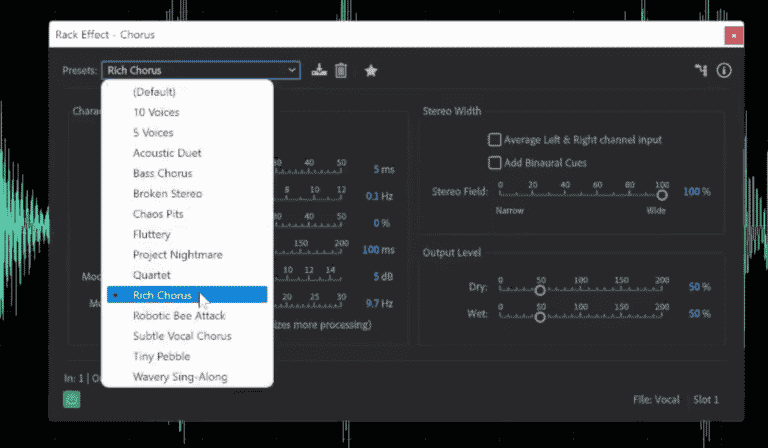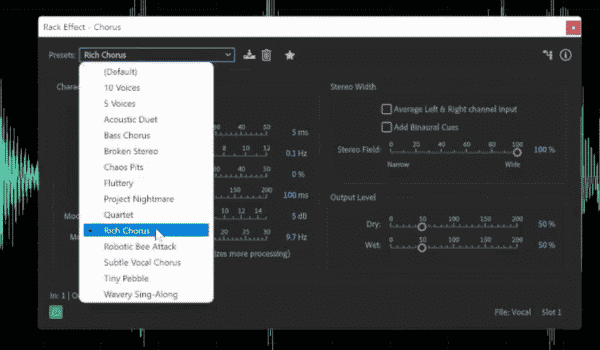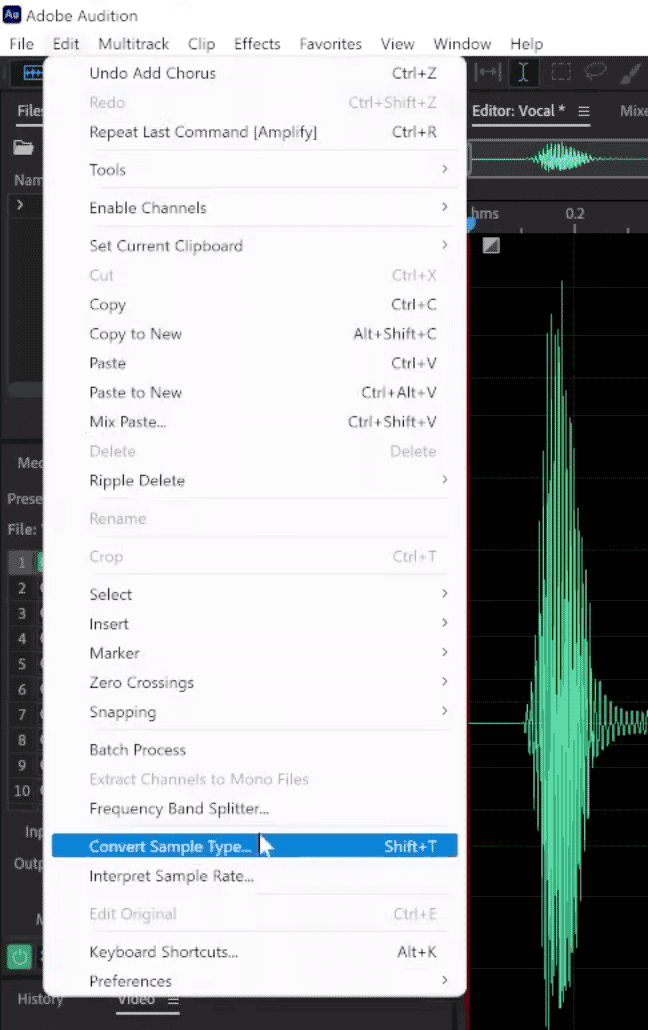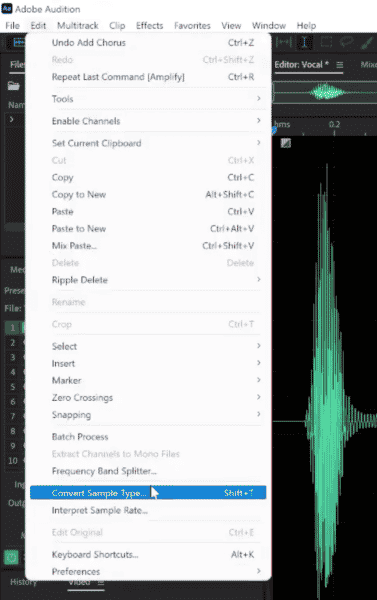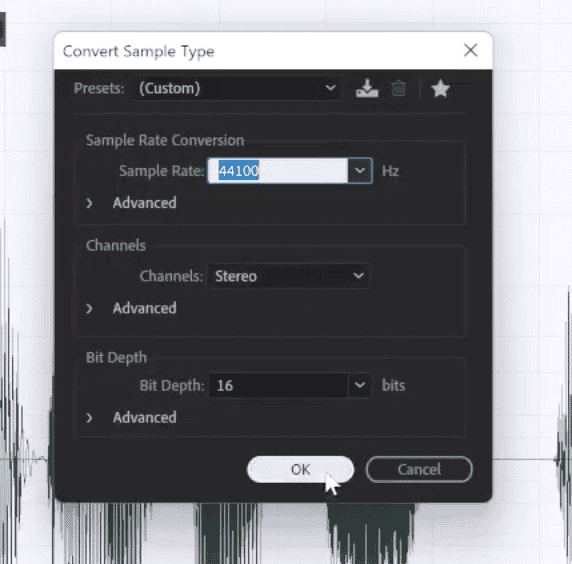 Phaser Effect
The second vocal effect I really love under Modulation is the Phaser effect. You can find this by going to the Effects Rack > Modulation > Phaser.
My favourite preset here is Zed Lepellin. I like to apply this and then bring back the dry voice over the top, by putting the Chorus and Phaser effects on together.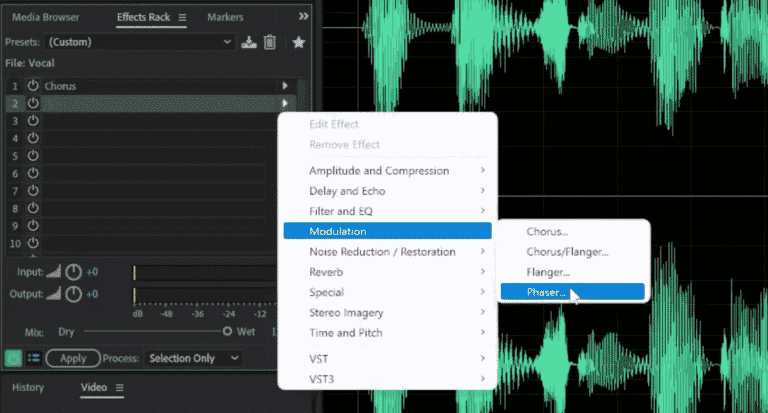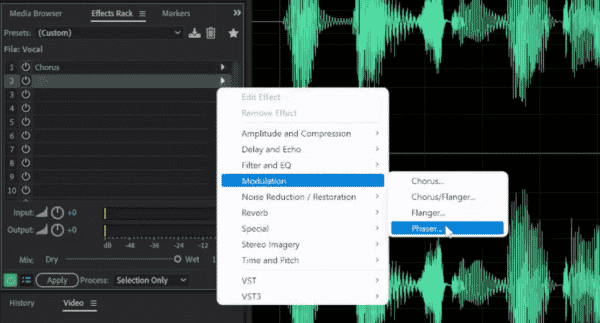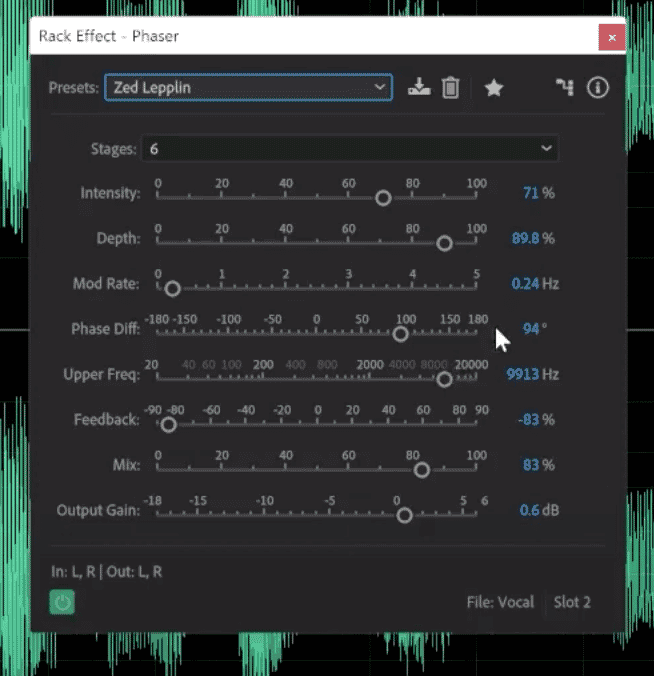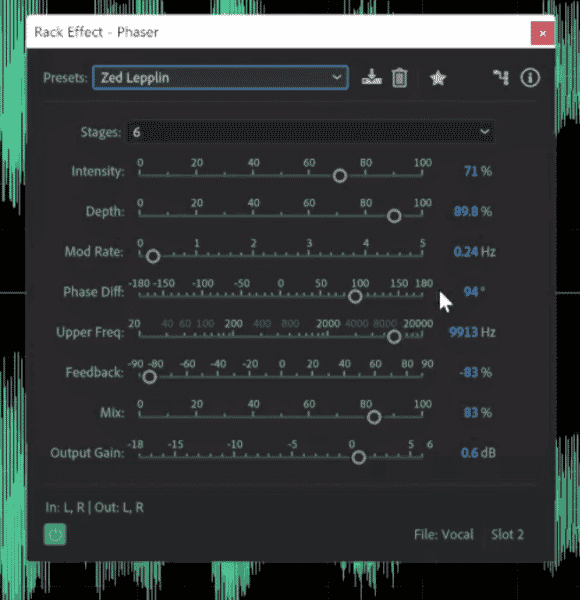 Guitar Suite
Finally, you can find the third of my top three effects in Adobe Audition in your Effects Rack > Special > Guitar Suite. Here you'll find lots of cool effects that are designed for guitars but work really well with voices.
This one is great to fun play around with, and remember you can always tweak the Amount, turning it down if the effect you're getting is a little bit too harsh.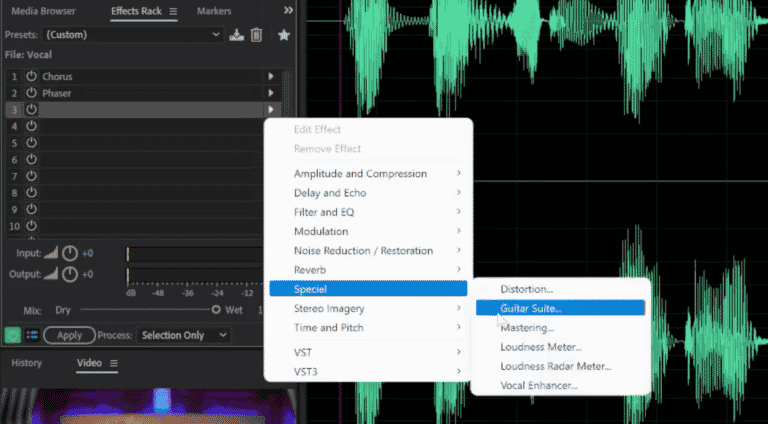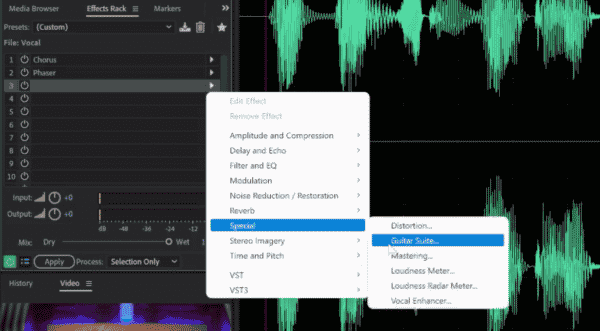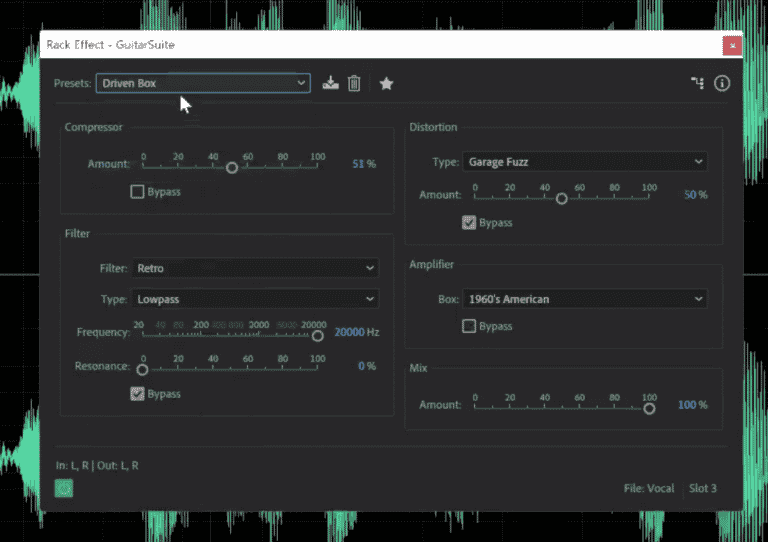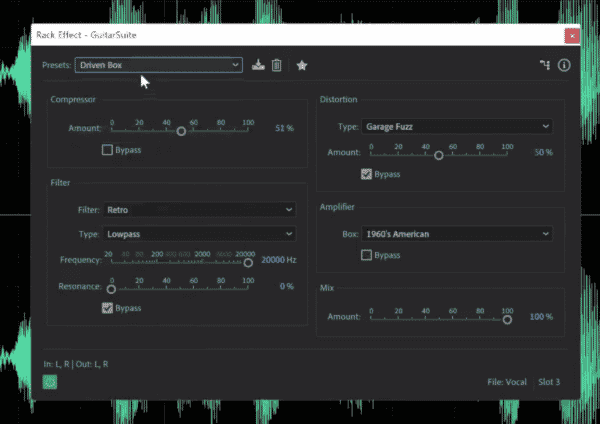 So, there you go – three effects that are really cool inside Adobe Audition!
Learn More About Effects In Adobe Audition
Premiere Pro Presets
If you're working with dialogue, different microphones, or you need to do some noise reduction in your videos, check out my Premiere Pro audio presets.