If you're recording on something like a Lavalier mic (particularly if it's under the shirt) or a phone, there's a good chance your audio will sound muffled and poor quality. But don't worry! In this blog, I'm going to show you how to make your voice sound better in just a matter of minutes using one of my favourite plugins.
I'm using Adobe Audition CC, but what I'm about to show you can be done using any audio editor, using a couple of great plugins in Era Bundle. For a free trial of these plugins head over here.
In one of the recent blog posts, I've shown you how to make your voice sound better using EQ, normalization, and compression, but the great thing about these plugins is that they do it for you automatically. All you need to do is move around some dials slightly and you'll get the sound you're after. It's all very impressive!
Plugin 1 – Voice autoEQ
So, once you've installed the plugins, go into your Effects Rack, and select VST > Restoration > accusonus > ERAS_VoiceAutoEQ.
In the Rack Effect window that opens up, click Learn. The plugin will (extremely cleverly!) listen to your audio and determine the optimum EQ settings for the voice you're playing.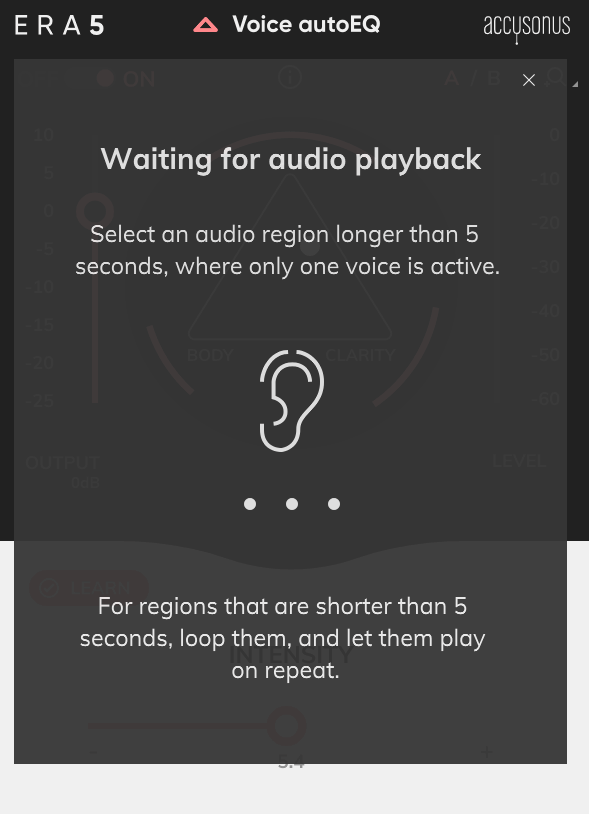 To play around with the different elements of your EQ, simply drag around the dot within the triangle, between body (bass), air (high-end) and clarity (mid-range) until you're happy.
You can also increase and decrease the intensity. Level 1 applies zero EQ while level 10 applies LOTS. Somewhere in the middle is usually best.
Once you've done that, close the window and load in another plugin from the same bundle.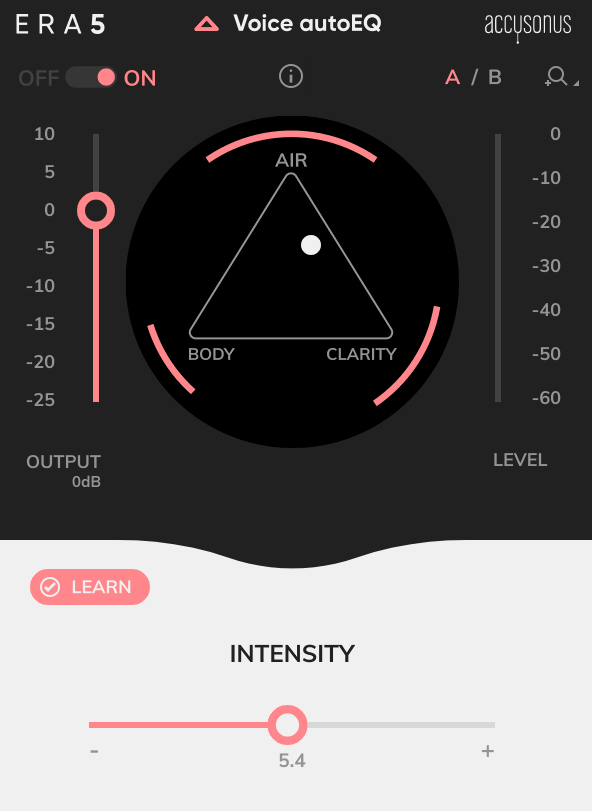 Plugin 2: Voice Leveler
Go into your Effects Rack and select VST > Restoration > accusonus > ERAS_VoiceLeveler.
This is another clever tool that simply minimises the high-volume points in the audio, while maximising the low-volume points, evening it out to a consistent volume level by fading the voice up and down.
As you play your audio, the yellow bits in the display show you what's changing about the voice as you play it. And if you switch on the preview window, you'll see a much more level voice as opposed to one with lots of spikes.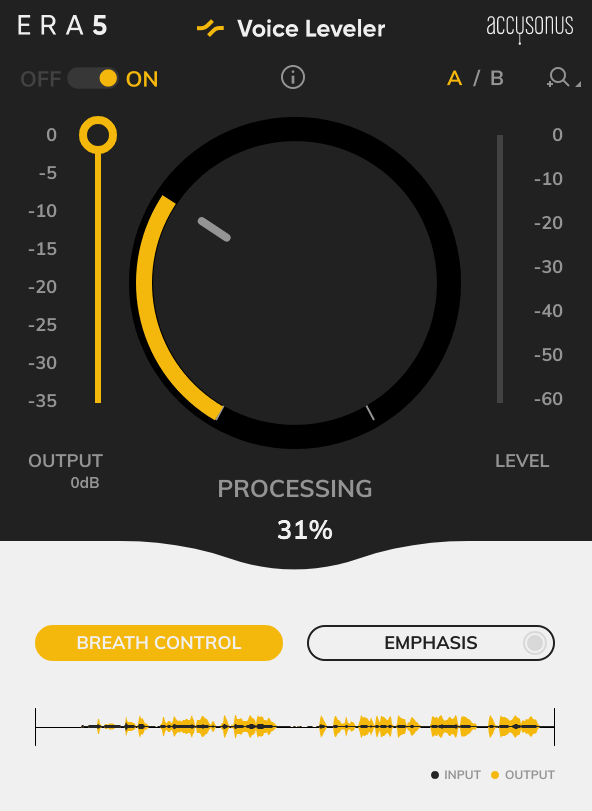 And there you go – that's all there is to it!
Go to here you get your free trial now, and good luck with making your voice sound better!