If you're looking for some tips on how to quickly edit a podcast in Audacity, you're in the right place with this tutorial!
Let's get right into it…
First, you'll want to start with a completely blank Audacity window. Make sure your audio interfaces are set up if you're recording for the first time. Use stereo, unless it's a speech-only podcast, in which case you might want to go for mono.


You can then either record your podcast directly in Audacity, using the red record button, or use pre-recorded audio by simply dragging and dropping the files into the window. If you import multiple files, it'll create separate tracks for each one where you can do some mixing of your podcast.
Useful Shortcuts
To zoom, hit F4. To switch back to the Selection Tool, hit F1, which you can use to then play sections of your podcast. If you need to move one of the tracks slightly to sync better, press F5 for the Time Shift Tool.


To remove any unwanted sounds, just use the Selection Tool. Firstly highlight the section you'd like to get rid of, and then go to Generate in the top menu, select Silent, click OK, and hey presto – the noise will be gone!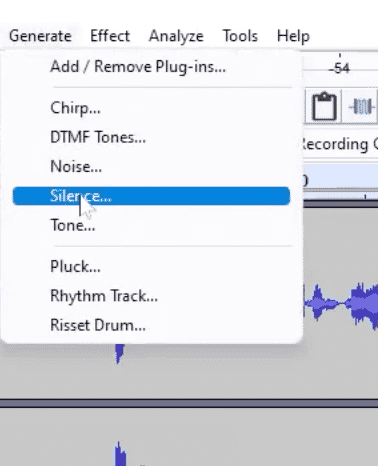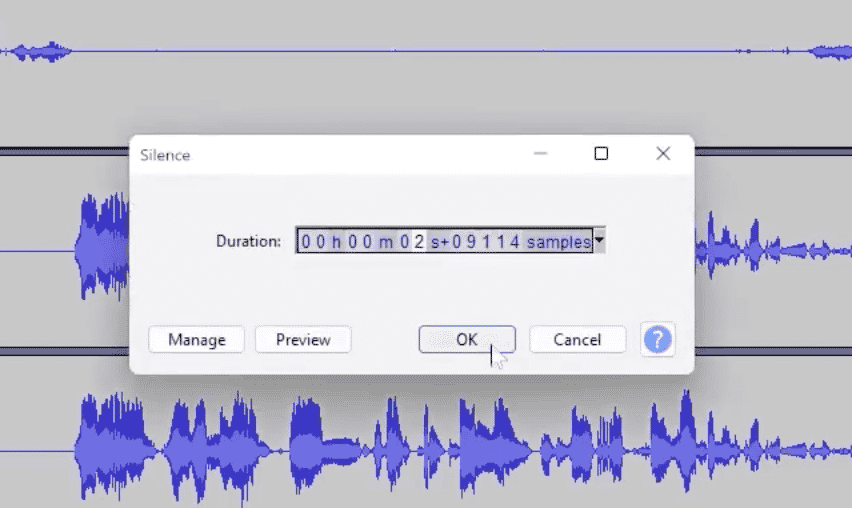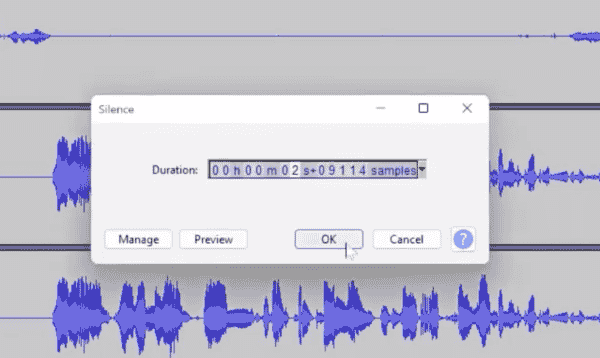 Start Adding Effects
Once you've done that, you can start to add some effects, such as Compressor to level out the audio. To do that, select everything and go to Effect > Compressor and leave the settings as default (Threshold at -20 dB, Noise Floor at -60 dB, 3:1 Ratio, Attack Time at 0.10 secs and Release Time at 1.0 secs).
It might take a little bit of time to apply, but when that's done, you'll see that the track is nicely levelled out.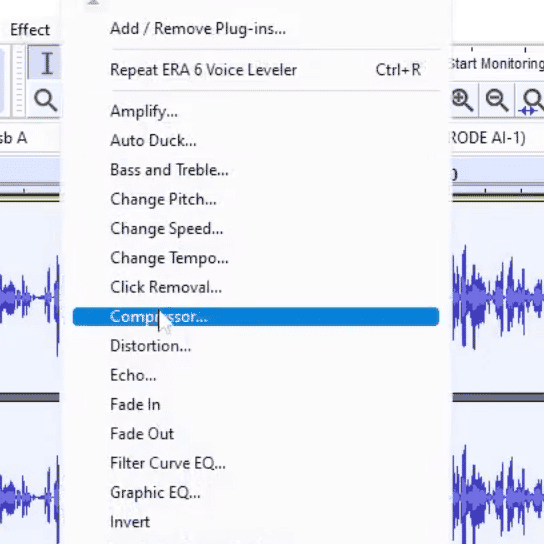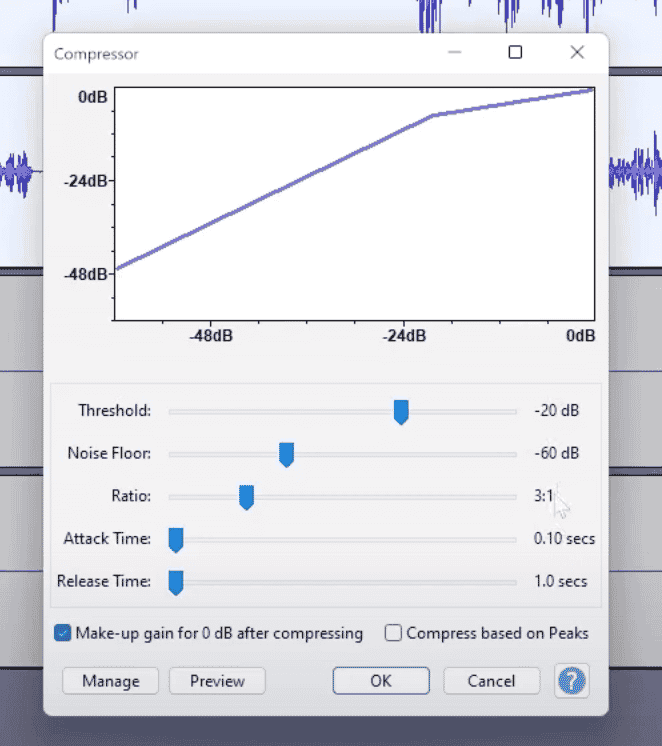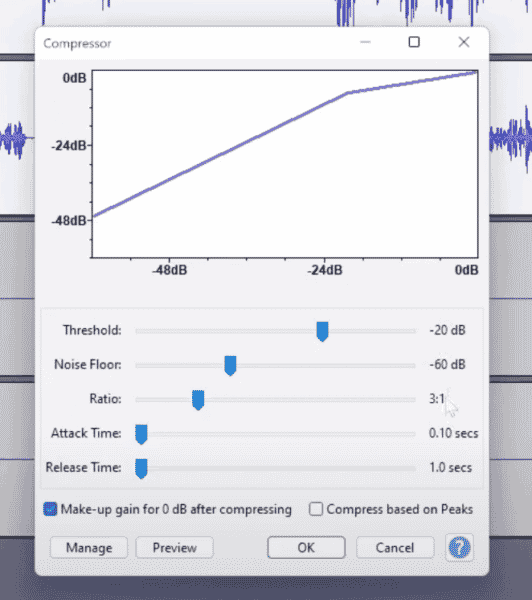 After applying the Compressor, you might want to increase the volume of the other track(s) to bring them up to the same consistent level. To do this, go to Effect > Amplify and bring it up by a few dBs. Make sure Allow clipping isn't ticked, because then it won't allow you to clip your audio.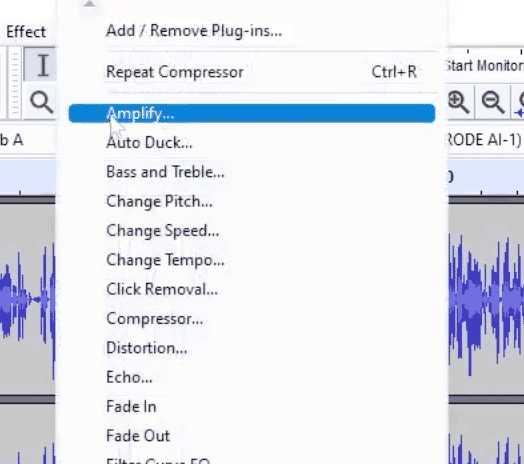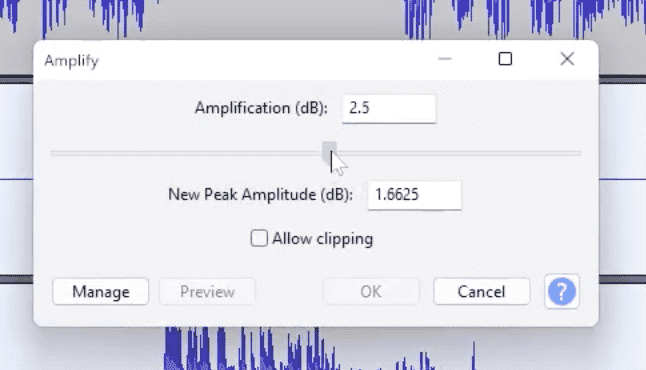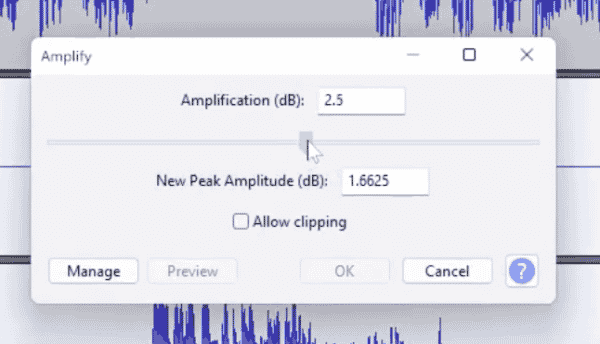 Alternatively, you can use the Envelope Tool and this one will really allow you to see visually how much you're boosting the track by.


Add Music To Your Podcast
The next thing you might want to do is add music to your podcast. You can do this by dragging and dropping your music file, which will open up another track.
You might then want to play around with the volume to even it up. However there's another really cool effect you can add, called Autoduck, which you can get to via the top Effect menu. First, you need to move your music track to the top. Next select Autoduck, click OK and it will auto duck the music in line with the host's voice.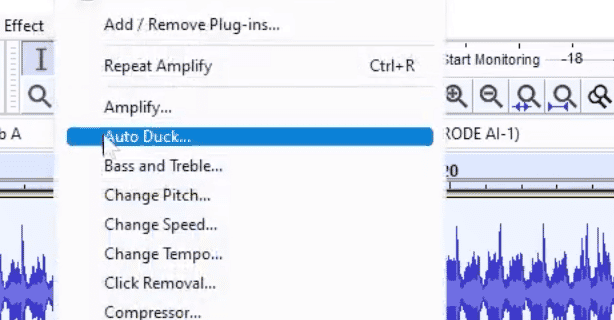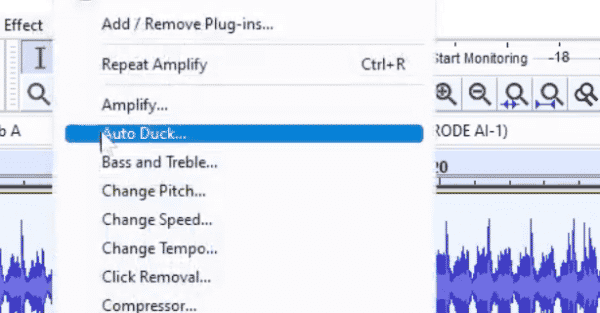 Finally, use the Envelope Tool to fade out your music. Place a few key frames first, and then fade the music slowly down until it's completely faded out.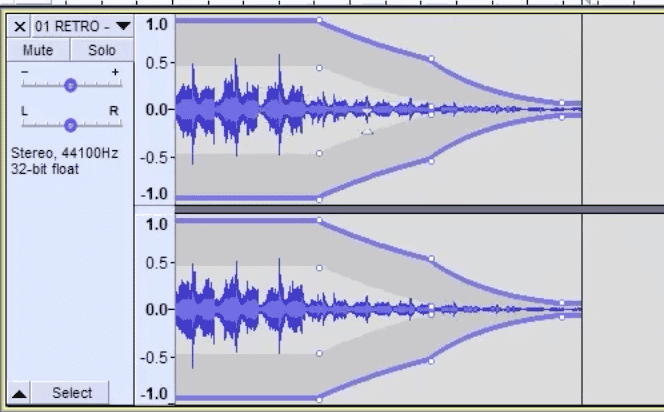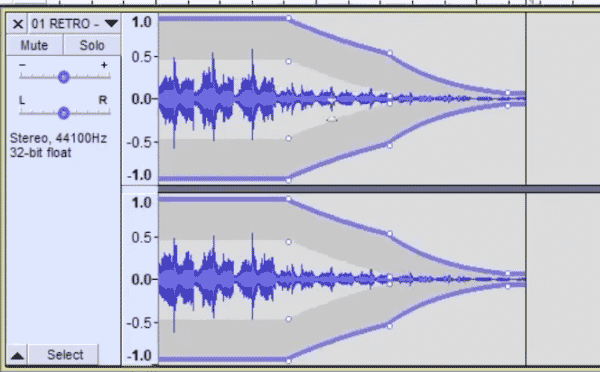 So there you go – those are some great ways you can mix two separate tracks, record and set up your audio interface, level the tracks so that they're the same volume, use a bit of Compressor to get everything sounding equal, and even add in music and fade in down as the host comes in – all in Audacity.
Learn More Podcasting Skills
Beginners Audacity Course
If you are a podcaster, voiceover artist, audio editor or YouTuber, check out my Audacity course for beginners here!