In this episode we discussed some tips, tricks and tactics to use internet marketing to get your internet radio station known online.
What Are The Best Methods To Market Your Internet Radio Station Online?
Back in the day when I was flying solo on this podcast, I had an episode where I talked about promoting your internet radio station. I was basically talking about internet radio directories you could look into, social media and how I got my internet radio station going in 2 weeks, station logo design and music licensing. You can go back to episodes 16 to 20 if you haven't heard them. These episodes are a very helpful resource if you're looking into creating your own internet radio station.
We'll focus more on internet radio in this podcast however know that the tips that are mentioned can also be applicable to traditional radio. More so as Izabela pointed it out, traditional radio stations should consider to stream online so people around the world can hear their broadcast.
Twitter and Instagram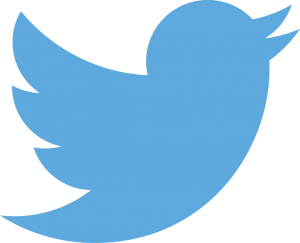 The first method is to use Twitter to promote your internet radio station. Gavin Harris actually advised the use of Twitter by searching keywords that are relevant to your internet radio niche and then engaging with potential listeners to the radio station that way. For example you are a Metal Rock Station, you can search the words "metal rock" and look for people talking and having discussions about their favourite artists and engage those people by being involved in a discussion. Izabela mentions that this tip is time consuming but is also a task that can be delegated and outsource. You can hire someone for 2 to 3 hours to do this and pay them for $4 to $5 an hour. Another social media platform you could use is Instagram. On your Instagram profile you can put in a link to your website or even use a trackable link so you can monitor how many people have clicked on your link to checkout your website.
Run A Banner Campaign On High Traffic Websites
Next tip that we got is from Bill Frees on the Internet Radio LinkedIn group. He suggests that you run a banner campaign on high traffic websites that fits your station's demographic. For shows, schedule the display banners only when the show is live in other words you'll be targeting only when you're on the air. You can use something like Google Adwords which I think is actually genius.
Sending Out Emails To Your Subscribers
We do this every time we publish a new Music Radio Creative Podcast even our friend Daniel J. Lewis does this. If you have a sizeable amount of subscribers, sending out emails is a highly recommended method. Make sure not to spam your email subscribers and send a once a week email that has a very simple template.
Animated Videos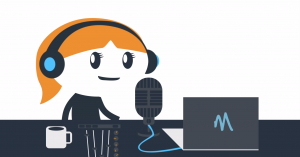 Another tip from our LinkedIn discussion is from Lakrush Hearts. You can use social media and Animoto. Animoto is a service where you can create a 30 second video that you can upload to YouTube. This tip is really a good one as there are a lot of services online that will allow you to create a quick and simple animated videos that can promote your internet radio station. We did actually had a chat with John from Lemonly and if you want to get a really professional graphical video about your internet radio station then I'd definitely suggest contacting them. If you have got the budget and you're really serious about your project then animated video is the way to go.
Posting In Community Section Of Craigslist
Craigslist is a simple online bulletin board that produces high traffic. It has several categories such as community, lost and found, politics, volunteering, personals, for sale and many more. It's pretty interesting and we feel that it's definitely worth exploring.
Crowd Funding
Dustin Dellinger, the owner and operator of Gas House Radio, suggested that you can start a crowd funding project to raise awareness for your station and pick up advertisers at the same time. He said that they started an indigogo campaign in order to raise some money to get some new equipment and redesign the website. Dustin shares how he was so amazed at how much people shared their campaign as they have reached 25% of their fund income on the first day.
Our friend Anthony de Souza who is an expert in the world of crowd funding said that if you can get to 30% in the first 24 hours then definitely it's a good indication that you can get funded for your project.
Facebook Advertising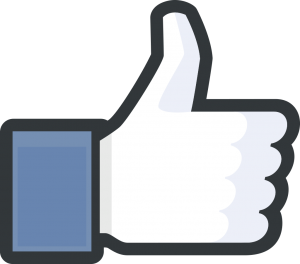 Next tip is from Ed Moloney, he suggested to use Facebook advertising and pay to boost your Facebook posts for as little as $3 each and reach many people who are not currently following you. Izabela thinks it's a brilliant idea to experiment and play around with Facebook boosts however I on the other hand argued this isn't the best way to use Facebook advertising. What I suggest is instead of clicking on the convenient boost icon go to facebook.com/ads and play with the demographics and so much more. This way you can target the correct people who you'd want to see your posts not just "spray and pray" with your message.
Social Media Amplifiers
Lastly, this tip is from Gary Brefini who proposed the use of social media aggregators or amplifiers. This will save you time and allow you to post once but shuffle your posts and format for the appropriate social media channels such as HootSuite and HubSpot. Another social media tool that we use and I can highly recommend is Buffer which has even got a free plan.
Get On TuneIn
Finally from Rae Palermo, to promote your internet radio you have to get on TuneIn. It's the biggest internet radio directory in the world. Also if you'd like to see more internet radio directories, go back to podcast episode 20 where I talked about some of my favorite internet radio directories including TuneIn, Stitcher, iTunes Radio and more.
Also Mentioned In This Episode
Microphone Chains
We had several comments in the previous episode which was about my mic chain setup and we are very pleased that there's quite a number of people who made it to finish the episode. I want to give a shoutout to Steve Franklin because he actually corrected me with one of the jacks that I'm using. I kept calling it a 6.5mm stereo jack whereas strictly speaking is not and it is a TRS jack as it carries a mono balance signal only. Basically the way to identify them is the stereo has 2 black rings around the top and the mono one has only 1 black ring around the top of the male connector.
Chris Ducker in London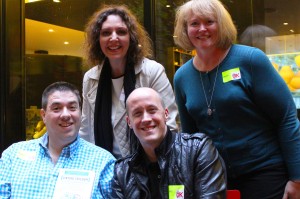 Also just recently, we had another UK Podcasters meetup. It was our 2nd UK Podcasters meetup held in London in the citizenM London Bankside hotel which is an amazing venue. We had a special guest, Chris Ducker who is an amazing podcaster, entrepreneur and someone with an incredible presence online. He's British but lives in the Philippines. He reached out to us that he would love to meet the UK Podcasters when he was visiting the UK. That's why we organized the event around him as a special guest. You can find Chris Ducker online or at Virtual Staff Finder which is one of Chris' fantastic businesses and he is also an author of the best selling book Virtual Freedom which is all about outsourcing your life and living online.
Interesting thought from Izabela as she said that Chris' concept is not yet widely used in the UK but is very rampant in the US. We truly see immense potential on outsourcing and utilising virtual assistants to do your simple tasks. If there are things that you do on a daily, weekly or monthly basis that you feel you can delegate so your time can be spent elsewhere consider having a virtual assistant.
We'd Love To Hear Your Feedback
Izabela would like to update and give some love to our resources page and would like to know what would be useful to you to have recommended here and we will do our research and put it in to an updated page. Leave us a comment down below.
Podcast: Play in new window | Download