Here's a list of products and services that have helped me in setting up a fully functional eCommerce website, multiple blogs, hosting for my audio and podcasts. I hope that by putting together this resources list of the things I use on a regular basis it will help you out when you need something for a similar purpose. I've only recommended products and services that I've used and am 100% impressed with which is why (full disclosure) I'm using affiliate links where I can. It's totally optional but if you're thinking of purchasing something from this list please consider using my affiliate link. It won't cost you any more (in some cases it will cost you less).
Web Hosting : Blog Host : Mailing List : Microphone : Studio Monitors : Headphones : Audio Interface : Mic Processor : Audio Editing Software : Audio Production : Audio Hosting : Royalty Free Music : Free Sound Effects : Media File Hosting : DJ Software
Web Resources
Web Hosting
I recommend HostGator (my affiliate link) for web hosting. When you choose a web host, if you're like me, you'll want to make sure you're selecting the absolute best as it will hopefully be a long term relationship just like opening a bank account or choosing the right phone contract.
These are the questions I asked myself:
Is this one of the most popular services on the planet?
Can it handle unlimited domains, hosting, file transfer, email accounts etc.?
Do other people I know and respect use or know of this service?
Will I be able to setup new websites (via WordPress) with ease?
Is the price right?
I answered YES to all of these questions and that's why I recommend HostGator (here's my affiliate link).
Blog Hosting
Once you have your hosting setup with Bluehost you'll want to get a website up and running. It's so easy to do this with WordPress. It's the number one blog publishing solution on the internet and works more like a word processor than a web site editor so it's perfect if you're a technophobe! Bluehost offer a one click install for WordPress in their control panel so you can have your first blog online in minutes.
You can also host a WordPress web site for free on WordPress.com although you won't be able to host it on your-domain.com like with Bluehost. Instead you would have a web site address like this your-domain.wordpress.com. If you're happy with that you can check out WordPress.com here.
WordPress Themes and Templates
I use the Genesis Framework from StudioPress (my affiliate link) on both the Music Radio Creative Podcast and Blog sites. It takes WordPress much further, allows you to create beautiful looking websites in seconds and many of the themes are responsive (like this one) meaning your site will look great on mobiles and tablets too!
Mailing List
I've said it in my podcast before but I simply cannot recommend enough getting an email list up and running. If you want to build a community of loyal fans and listeners email is certainly the way to go about it. It is still true that email is a great way to communicate with people and, as it is so personal, many will read and respond to an email more than they would to a Facebook post or your latest Tweet.
I check my email regularly and always do my best to reply to every email I receive. It's such a powerful way of staying in touch with the people you care about the most.
GetResponse (my affiliate link) are able to handle my email needs and guarantee a very high delivery rate. They are able to do this as they take spam rules and laws extremely seriously by working with the big email providers (like Gmail, Yahoo, Hotmail etc.) to make sure they're doing everything possible to get your email message delivered. There are free email scripts out there that you can install on your web site but then you have no customer service support and run the risk of having your website taken offline and domain banned for spam. I much prefer to trust a company that make a business out of sending emails to large amounts of people. I'm on the GetResponse autoresponder mailing list and they're always supplying me with new ideas on how to engage my own mailing list. Plus, GetResponse are always adding new features (so you can make your email newsletters look pretty), you can add a form to capture names and emails to your website with ease and you can try them out for free. My podcast mailing list works really well to remind people to come back and download my latest episode. It's got to be worth a try? GetResponse (here's my affiliate link).
Audio Resources
I talk in length about all the kit I have in my radio studio setup in episode 15 of the Music Radio Creative podcast. It's easier than you may think to have a high quality audio setup in your own home. I'll list the main products I have in my studio below and if you'd like to read more of my thoughts on them simply visit the show notes for episode 15. Here are my Amazon affiliate links. If you click one and go on to make a purchase within 24 hours I will receive a commission.
Microphone
This is the microphone I use in my studio to get that 'golden sound' I record all my podcasts, YouTube tutorials and voice overs with this beast. The Audio Technica AT4033a Microphone is a crisp, clear and adaptable condenser microphone. Also, I've not worked at a radio station that didn't have one!
Budget Studio Microphone
If you're looking for a budget microphone you'll find the Editors Keys SL150 Studio USB Condenser Microphone to be a great solution. Watch my review video for more information.
Studio Monitors
These babys have some power in them! I originally considered the higher model YAMAHA HS80M but decided to settle on the HS50M and have not been disappointed.
The sound is clear, crisp and most importantly it helps me detect an errors in my mixing and the slightest squeak, click or pop is picked up perfectly by these speakers. Do remember, when buying, the price you see is for one speaker so get two (unless you plan to work in mono!)
Headphones
If you're going to be working with audio all day (and possibly all night) you'll need cans – to use a techie term – that sit right on your head, hug your ears and sound great. I've always used the beyerdynamic brand as I was exposed to them from an early age working in commercial radio. My love affair started with the Beyerdynamic DT100 headphones which, compared to the DT 770 PRO headphones, make you look like an elephant and can feel awful after long periods if you perspire – my opinion – then I discovered the soft and light weight Beyerdynamic DT250 model which world famous DJ Armin van Buuren uses but I finally settled on the 770 PRO headphones from beyerdynamic. They give the perfect mix of sound and comfort for my needs and if I'm working away from my studio I can take them with me!
Audio Interface
This is all you need for crystal clear recording to your audio editor of choice. I've always loved the look, feel and sound (no hiss) from Focusrite products.
Mic Processor
The mic processor is the icing on the cake when you're recording your voice. It does all the nice things like compressing your voice (so it can be heard better by your listener), gating (so background noise isn't picked up) and adding nice treble and bass to beef your sound up. Many of the voice over talent I work with have a dbx product in their microphone chain.
Radio Resources
Audio Editing Software
Adobe Audition is the DAW (digital audio workstation) I've used since I started my career in radio ever since it was known as Cool Edit Pro from Syntrillium and even before that when I used tape and blade. Things have come a long way since then and audio production technologies are in the capable hands of Adobe. They are releasing new features with each upgrade that are extremely helpful to producer types like you and I. You can even add on your own plugins like the Waves packages (here's my affiliate link). I'm using Adobe Audition as part of my subscription to Adobe Creative Cloud which gives you cloud storage for your files and access to all of the fantastic software from Adobe including two other packages I like Photoshop (for photo editing) and Dreamweaver (for websites).
Audio Production
Music Radio Creative – I'd be a fool not to mention my own company when it comes to getting professionally produced audio for DJs, radio hosts, radio stations, podcasts and businesses. Don't just take my word for it read what people are writing on Facebook.
Audio Hosting
Spreaker is the place that we host all of our podcast episodes. I love the ease of use from uploading, to publishing and sharing with friends on social media and the Spreaker platform itself. You can publish up to 10 hours of content completely free and once you've hit the limit there are some very reasonable paid plans. You can also get your shows listed on iHeartRadio. Here's a link to my Spreaker account.
Podcast Resources
Royalty Free Music, Sound Effects, Radio Imaging FX
Royalty Free Music
You can download royalty free music and sound effects from Music Radio Creative. I've also conducted in depth research into other royalty free music sites which you can read here.
Free Sound Effects
If you need a quick sound effect to drop in here and there Freesound.org has you covered for pretty much any occasion and what's more, if you select the right search parameters, your download is 100% license free and you never have to worry about a legal or attribution issue. I created a video on how to use Freesound here.
Media File Hosting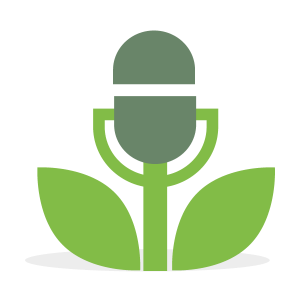 Buzzsprout (my affiliate link) is my recommendation if you're looking for a podcast hosting company that focuses on your media files. They have a super friendly and helpful team and offer unlimited bandwidth for one monthly fee. That means that, no matter how popular you become, you'll always pay the same monthly fee to host your media files. The podcast statistics they provide are cool and the whole service is designed to be easy to use even for beginner podcasters.
DJ Resources
Beat Mixing and Audio Library
OtsAV DJ Silver (my affiliate link) – I used to use this software every single weekend when I did the round as a nightclub DJ but I still get great use out of it to this day. It beat mixes music together seamlessly and works as a great tool if you're looking to match the tempo of two tracks with different BPMs.
More Resources…
Is there anything you're looking for that's missing from this list? Get in touch and let me know. I'll try and find a solution that I can confidently recommend to you!