Voice overs are important elements of content creation as they add depth and clarity to any digital content. While voice actors record many voiceovers, there are instances when you need to create a voiceover "from nothing." This means generating a voiceover entirely from scratch without recording. In this blog post, I'll show you how to create a voiceover from nothing in Adobe Audition.
Step 1: Create a New Audio File
The very first thing you need to do is to create a new audio file in Adobe Audition. To do this, go to File > New > Audio File or press Shift+Cmd/Ctrl+N on your keyboard. Once you have your new project set up, you're ready to proceed with creating your AI voiceover.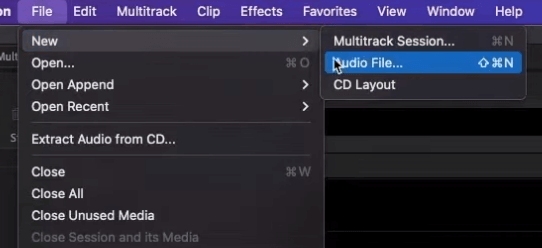 Step 2: Generate Speech
In Adobe Audition, there's a powerful tool that allows you to create AI-generated voiceovers in various languages and accents. Simply navigate to Effects > Generate > Speech.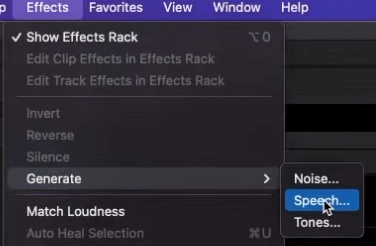 On the Generate Speech window, you'll find a blank space where you can type in your script or any text you want to be transcribed into audio.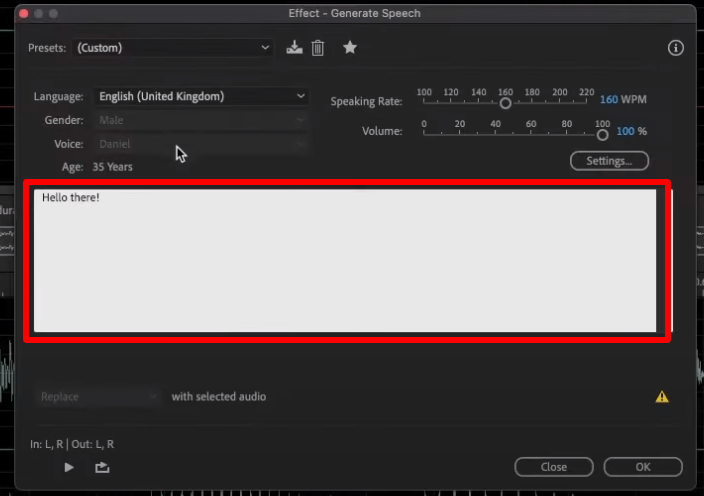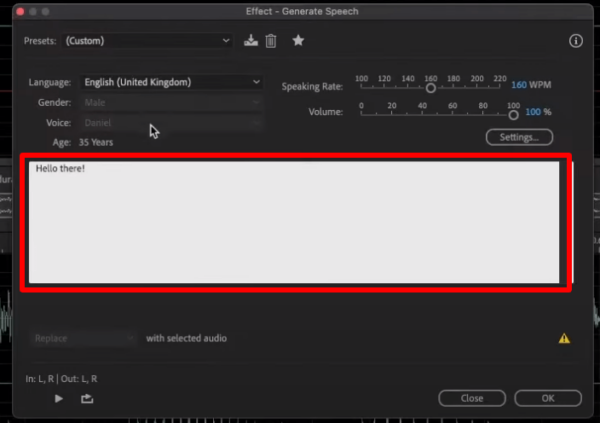 Step 3: Customize Your Voice Over
The fun begins here. Adobe Audition's AI voice-over feature allows further customization. There are different settings that you can control to manipulate the resulting audio. You can change Language to choose a different dialect other than English. You can also select the Gender and Age of the speaker. Furthermore, you can increase or decrease the Volume and Speaking Rate of the generated audio.


With all of these settings, the possibilities are endless. Whether your project is in another language, different gender, or different age group, Adobe Audition can help you create a good voiceover.
Step 4: Further Customization
If you want to edit further, you can click the Settings button below the Volume control.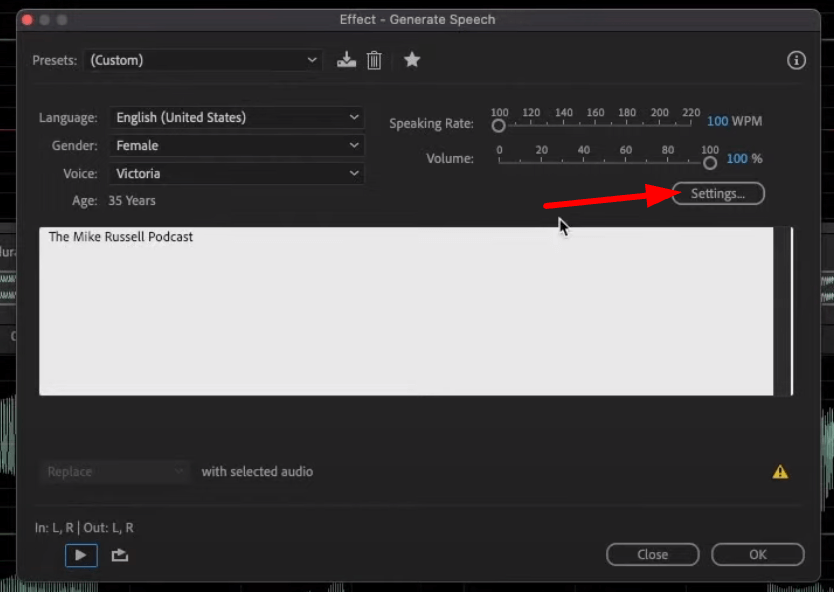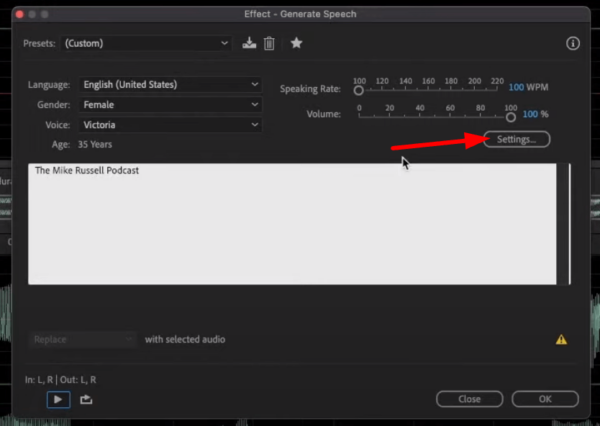 This will allow you to add further customization to your AI voice-over. For Mac users, it will take you to the Accessibility Settings where you can find other available voices such as Siri. In addition, you can also have the option to upgrade the voice to an enhanced quality version.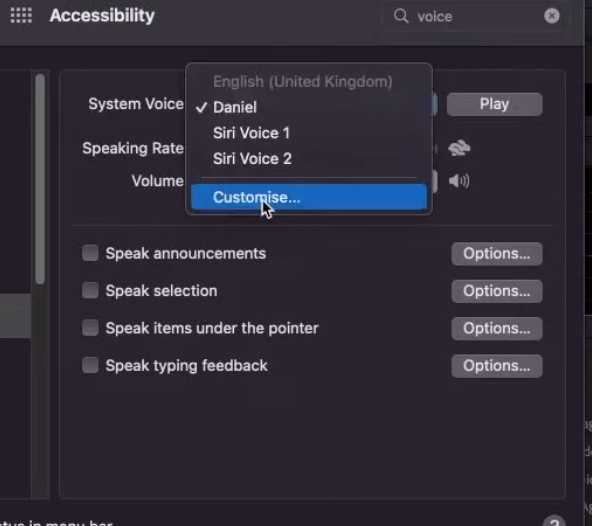 If you are using a Windows computer, you'll be using the Windows text-to-speech tool and other plugins that you have installed on your computer.
Final Thoughts
Creating voiceovers over nothing is indeed possible with Adobe Audition. While it's not going to replace humble and brilliant voice actors, Adobe Audition's AI Text-To-Speech tool will certainly help you create voiceovers quickly. Make the most out of this feature by manipulating the settings to achieve what you need.
Custom Voice Overs
Want a voice that resonates with your brand? Look no further. At Music Radio Creative, we curate voice overs that echo your vision. Click, choose, and charm!
Further Reading