Achieving the right audio levels is essential in creating and editing videos. In this blog post, we'll walk you through seven easy steps in managing audio levels inside Premiere Pro. This is a beginner tutorial that will definitely help you make your voice stand out.
Step 1: Enable Auto-match Loudness
Enabling auto-match loudness in Adobe Premiere Pro can get your selected audio to a significantly good audio level. To do this, you will first need to switch to the audio workspace by clicking on the workspace dropdown menu on the right side of the screen and choosing Audio.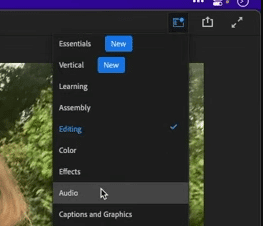 Then tag your audio clip as a dialogue. This is an important thing to do.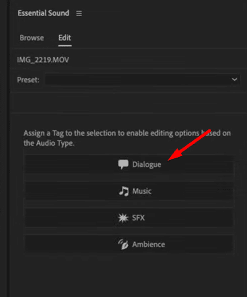 Finally, enable auto-match loudness by pressing the Auto-Match button. By doing this, Premiere Pro will automatically adjust the loudness of your audio clip to a specified target level.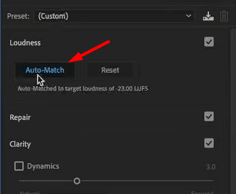 Step 2: Boost Dynamics for Clarity
To ensure clarity in your recording, it's important to enhance the dynamics of your audio. To do this, check the Dynamics box under Clarity inside the Essential Sound panel. And then boost it by dragging the control to the right.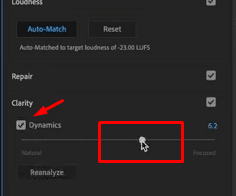 Step 3: Reduce Background Noise
The presence of background noise can make your content hard to understand. Premiere Pro's noise reduction effect can help mitigate this issue. To reduce background noise, check the Reduce Noise box under the Repair tab in the Essential Sound panel. And then adjust the settings until you achieve the desired result.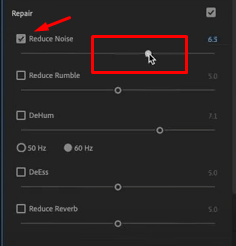 Step 4: Add Adobe Stock Music
The fourth step in making our voice stand out in Premiere Pro is to add background music to our recording. You can do this by either uploading a music file from your computer or by choosing one from Adobe Stock.
Adobe Stock offers a vast library of high-quality music tracks that you can easily access from within Premiere Pro. Browse through the collection, select a suitable track, and drag it onto your timeline.
Step 5: Fix Music Loudness
Making sure that the background music you added doesn't overpower your voice is important. Premiere Pro provides a Loudness Meter to measure audio levels accurately. Utilize the Loudness Meter to analyze the loudness of your entire video.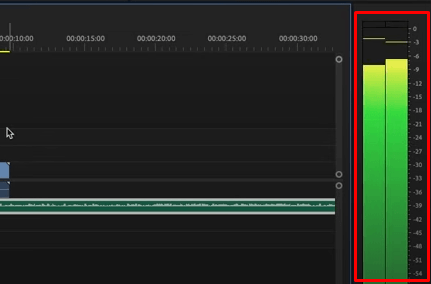 One easy way to ensure that your music complements your voice without overshadowing it is to enable Auto-Match loudness. To do this, select your music in the timeline and then tag it as Music.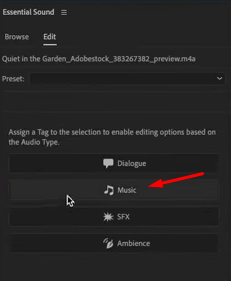 And then like what we did in Step 1, enable auto-match loudness by pressing the Auto-Match button.
Step 6: Duck Music
Ducking music is a technique that automatically reduces the volume of the background music whenever there is dialogue or voiceover. This ensures that your voice remains prominent and intelligible.
If you want, you can apply this to your recording. To do this, check the Ducking box under the Edit tab in the Essential Sound panel. Then experiment with the settings to achieve the desired level of ducking.
Step 7: Choose a Loudness Meter Preset
Premiere Pro provides presets for the Loudness Meter. These presets include industry-standard targets for different platforms such as YouTube, Spotify, and Netflix. It is very useful to make sure that your content is in the correct loudness.
To optimize the loudness of your audio, go to Effects > Special > Loudness Meter.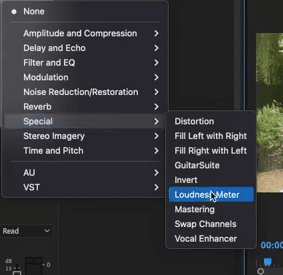 On the Loudness Meter window, choose the Preset for your audio. For example, if you are planning to publish your video to YouTube, then choose YouTube. Again this is to ensure your content is optimized for your intended streaming platform.
You can watch how to use the Loudness Meter tool in this video clip.
Final Thoughts
Understanding and managing your audio levels is crucial in creating well-sounding content. Enabling auto-match loudness, boosting dynamics, reducing background noise, adding background music, fixing music loudness, utilizing the ducking technique, and choosing a loudness meter preset will help your voice stand out in your video projects. These and other audio effects are available inside Premiere Pro.
Premiere Pro Tip For Pros!
Using professionally made Premiere Pro presets for audio can be a great way to enhance the overall quality of your project. These presets are designed by experienced audio professionals and can help to save time and effort in post-production. They can also provide a consistent and polished sound throughout your project, which can help to increase its impact and effectiveness.

By using high-quality audio presets, you can easily adjust levels, EQ, and other effects to achieve the desired sound, without the need for extensive manual editing. This can be particularly beneficial for those who are new to audio editing or who may not have access to professional equipment or software. Overall, incorporating professionally made audio presets into your project can help to improve the overall sound quality and make your project more engaging and impactful. And the good news? I have created presets like this for you! Check them out here.
Further Reading