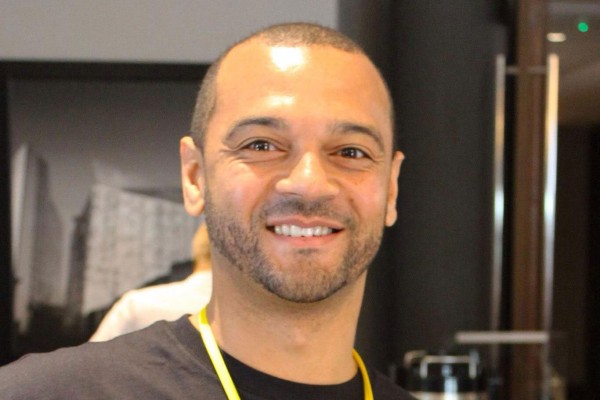 Tony is an entrepreneur, consultant, coach, speaker, trainer and digital marketer. He's the founding director of Youth Work Toolbox LTD, a youth engagement agency. He's also the creator of the 3V Strategy for Business Development and Growth podcast. Tony is passionate about empowering aspiring and existing entrepreneurs to make a smooth transition from employee to business owner,  and to start making a living by doing something they enjoy.
Tony has a background in DJing, music production, sound engineering & recording, and hosted his first community radio show at the age of 15. He works from home now, where he is able to enjoy more time with his wife, Nicola, and their four children.
Top Quotes from Tony Brown:
"I came across a number websites, a number of podcasts, etc. and I began to see a whole new world… these people are really doing this thing online."
"So I started blog, I started a podcast, and that really built a platform for me to sort of springboard into self-employment."
"It's a dream of heart, it's something I'm passionate about (I love working with young people)."
"Vision, Viability, Visibility [3V Strategy]."
"I googled how to build a website… and I stumbled across Internet Business Mastery… I had never heard of a podcast before."
[On podcasting] "If I was waiting to perfect the art before I started, I'd still be waiting now."
"I could listen to one podcast on the way to work and one podcast on the way home from work."
[On his biggest success] "Making a transition from employee to self-employed business owner."
"I'm more or less living my dream."
"Sometimes it's a proven concept, it's a great idea… but the timing may be wrong."
"I've seen a product go from concept to reality."
"Be very clear about who your target market is."
Tools:
Evernote
Garageband
Audacity
Key Timestamps:
0:29 – Guest introduction
2:30 – Youth Work Toolbox LTD & 3V Strategy
6:03 – Working as a volunteer
7:39 – 3V Strategy explanation
9:45 – How it all started wth podcasting
13:30 – Inspirations in industry
16:00 – Studio set-up
17:01 – Tools for audio work
20:00 – Organisational tools
22:14 – The biggest success
24:55 -The biggest valuable lesson
25:55 – Advice for people who are starting the journey
29:40 – The most interesting job story
31:32 – Where to find Tony's podcasts
33:32 – Next week on the Audio Production Show
Want to Hear More from Tony?
Head over to Tony Brown website or check out Youth Work Toolbox. You can also follow him on Twitter: @TonyLBrown3vs. 
Stay Tuned…
Listen until the end of the episode to receive a special something… Next week's awesome guest is LeGrande Green, a podcaster, former supervising producer of The Oprah Winfrey Show, and a four-time Emmy winner!
Podcast: Play in new window | Download