Background noise can creep into your audio recordings unnoticed. From air conditioning units, computer fans to noisy neighbours! We definitely do not want to keep those in our recordings and the good news is – we don't have to! In this blog, I'll show you a quick way for how to remove background noise in Audacity. It requires minimal audio editing knowledge and in a matter of seconds (yes seconds!) you can dramatically improve the quality of your audio recordings.
Removing Background Noise
To start with, use the Noise Reduction effect. Select only the noise you want to eliminate. This point is important as this method will not work if you do not select the audio here correctly (no speech or breaths). Simply go to Effect > Noise Reduction and click Get Noise Profile.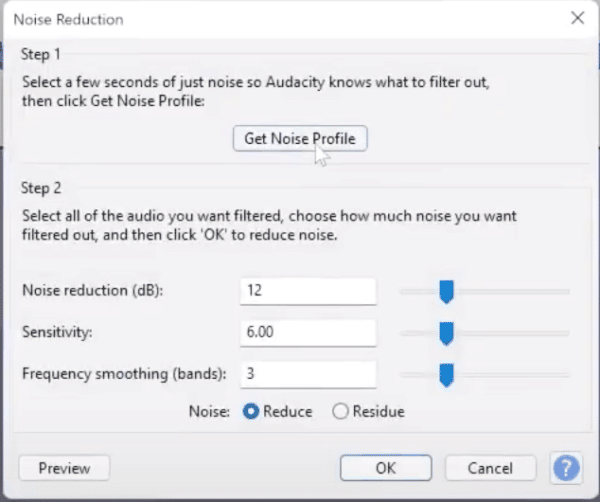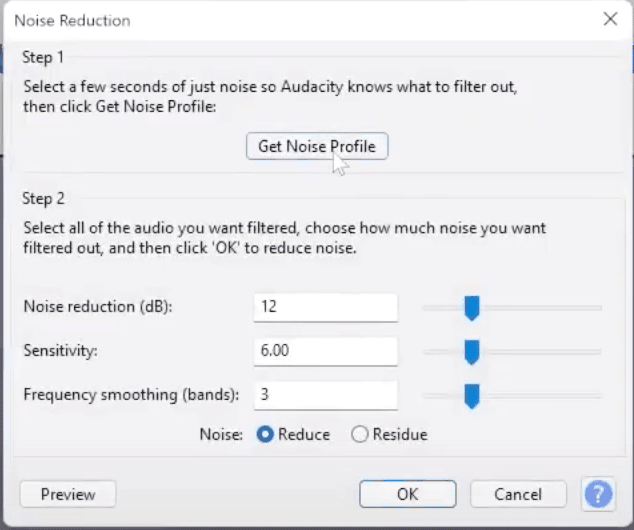 Next, select everything by double-clicking on your audio (or CTRL / CMD + A). go back into Effect > Noise Reduction, then push the Noise reduction up to around 30 dB, move the Sensitivity up to around 9.00, and reduce the Frequency smoothing to around 1 (the higher this is, the harder it works and the thinner the voice becomes).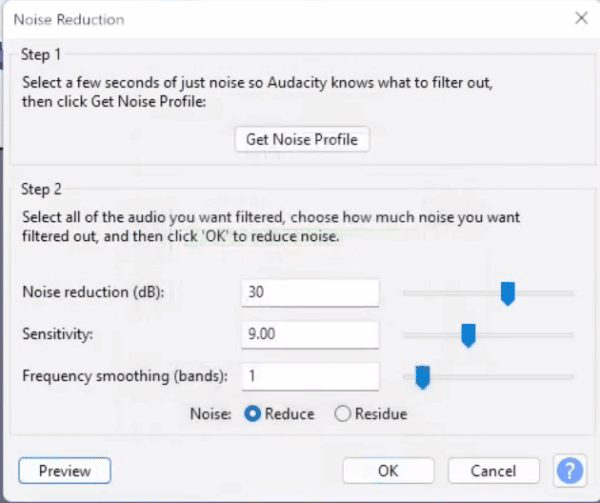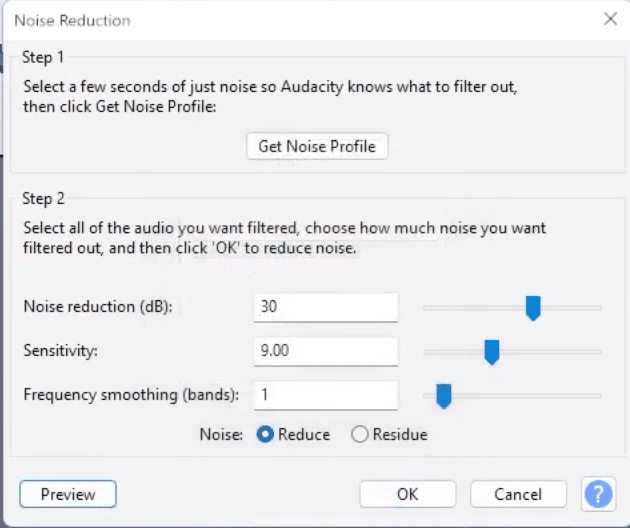 Click OK, and you'll see that the noise has been completely eliminated. The Noise Reduction tool out of the box in Audacity, really does do a very good job! You may need to tweak the numbers above to work for your specific issue. The above is a good starting point.
If you're a podcaster, voiceover artist, audio editor or YouTuber, check out my ultimate Audacity course for beginners. If you are creating an online radio show, podcast, radio imaging, or simply want to make your voice sound better, get hold of my free Audacity presets now.
Further Audacity Training