Podcasting is on the rise with the learning curve flattened and consumption of podcasts becoming easier using smart phones and Stitcher in cars. Will more people switch off commercial radio, full of interruption advertising, in search of targeted content from podcasters? Mike Russell chats to Dave Jackson from the School of Podcasting – about podcasting – in this episode.
Podcast Answer Man on Music Radio Creative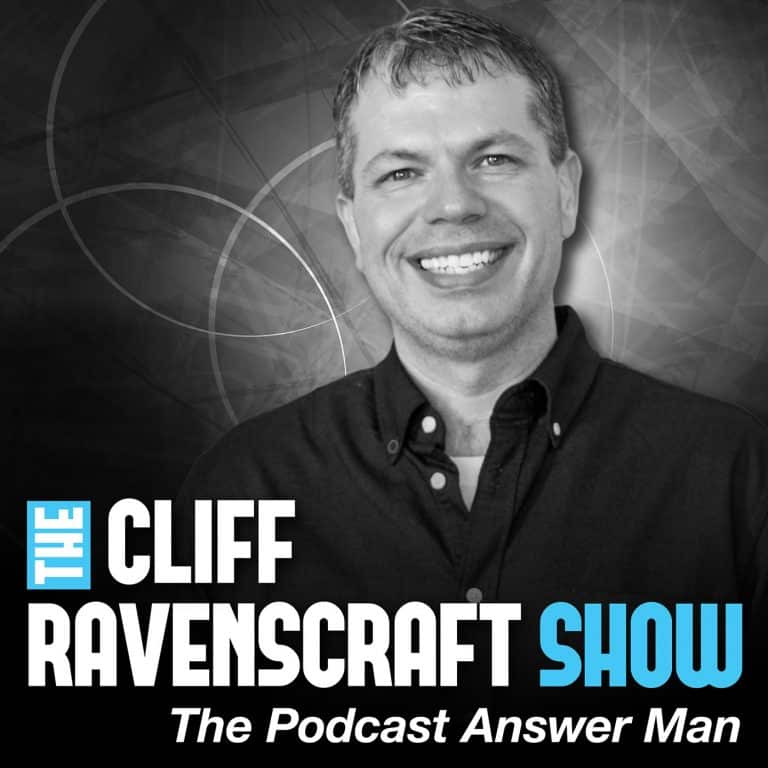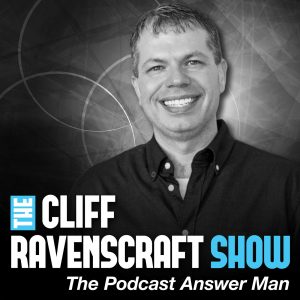 I chatted about some of the sessions I enjoyed at New Media Expo 2013 in episode 28 of this podcast. I also found the conference to be a fantastic networking opportunity and a chance to meet some of the people I really respect in podcasting. It was fantastic to meet Cliff Ravenscraft at the GSPN.tv community meetup along with many interesting podcasters from Cliff's Podcast Mastermind. Cliff chatted to my wife Izabela and I all about Music Radio Creative, how we got started and what we're doing with the company today on episode 294 of Podcast Answer Man. We've teamed up with Podcast Answer Man to bring you an exclusive audio branding package for podcasters. Check it out at PodcastAnswerMan.com/audio
Pinterest Podcast
My wife and I were delighted to meet Cynthia Sanchez and her family at New Media Expo too. Not only is Cynthia a prolific blogger about all things Pinterest – the tips, tricks, success stories and more – but she has also just started a podcast all about the hot social network Pinterest. The first episode features her husband Rob and proves that Pinterest is not just for women!
Podcasters' Roundtable
Recently I was back on the Podcasters' Roundtable hosted by the epic video man Ray Ortega. It featured some great podcasters including Daniel J. Lewis, Rob Walch, Daniel Hayes (who's podcast Simple Life Together I'm very much enjoying – all about simplifying and organizing your lifestyle) and I chat for just over an hour. Watch round 7 which is all about podcast promotion challenges.
Dave Jackson from School of Podcasting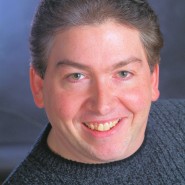 The featured guest on this episode of the Music Radio Creative podcast is Dave Jackson who has been podcasting since 2005 and is a personal podcast coach. He's the host of many entertaining and informative podcasts on many different subjects from website plugins to lifestyle and everything in between. His most popular podcast is the 'School of Podcasting' and you can join his membership site for a wealth of great podcasting tutorials, it's updated often, at SchoolOfPodcasting.com
We chatted about how Dave got back into podcasting way back in 2005 when the word 'podcasting' only had 4 hits in Google. He started by simply recording an audio version of his newsletter. A great content idea if you write plenty and have considered getting into podcasting. Podfading (when episodes are published at a lesser frequency until the podcast 'fades' away) is always a concern of any new podcaster and we discus how not to podfade.
Is Now A Good Time To Start A Podcast?
Dave goes into detail on how the learning curve has been flattened, anyone can start podcasting, it's also becoming more accesible on smart phones and in cars. If you work in radio is it worth considering that more people may switch away from radio shows full of 38% interruptive commercial content in search of niche podcast content?
Getting Into Podcasting
Here are the other podcasting questions we discuss in detail on this episode:
Can you make money podcasting?
Is podcasting free?
Would a radio host make a good podcaster?
How can I start podcasting?
This chat was so good that I asked Dave to come back on the next episode and he very kindly obliged. We'll talk in further detail about making the transition from working in radio to full time podcaster next time. Do you have any questions or thoughts about podcasting? Leave them in the comments below.
Podcast: Play in new window | Download