In this episode, we talked about the New Media Expo and what Dave Jackson is really passionate about.
What's New with Dave Jackson?
We've talked to Dave before on the Music Radio Creative Podcast (Episode 32 and Episode 33), back in 2013. But a lot has changed since then!
Dave is now the Director of the New Media Expo
He's launched his book, More Podcast Money
Co-hosted the Ask The Podcast Coach – a live show where they answer questions about podcasting
Created the Podcast Review Show, where podcasters can get their show reviewed
Got more than a million downloads of his podcast, The School of Podcasting
More importantly, he's helped hundreds of people launch their successful podcasts
New Media Expo – NMX 2015 in Las Vegas
New Media Expo (NMX) is an annual convention that's happening in April 2015. It's a conference for all types of content creators, so if you're a blogger, vlogger or podcaster, and you want to learn anything and everything related to new media, you have to be there! You'll learn many amazing and useful things like how to start, monetize and grow your audience. Plus, what's exciting about this year in particular is that NMX is working side by side with the National Association of Broadcasters. So to say that it's going be a huge event is an understatement.
Adam Carolla, who currently holds the Guinness World Record for the most downloaded podcast; Norm Pattiz, broadcasting entrepreneur; and Pat Flynn from Smart Passive Income are just some of the keynote presenters. Dennis Miller and Emily Morse will be hosting the 2015 Podcast Awards. Dave mentions how interesting this year's NMX will be, as there will be a bunch of attendees from traditional broadcasting, who crossed over to new media (and vice versa).
Dave Jackson's Life Passion
As mentioned earlier, Dave has created several podcast shows. Most of these are about podcasting, but he also covers other topics, namely Logical Weight Loss and Weekly Web Tools. His passion for these subjects is what inspired the podcasts.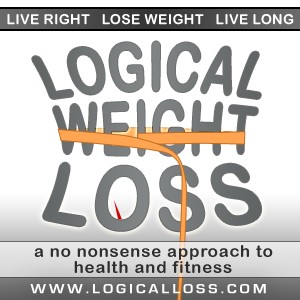 Dave has been trying to lose weight since he was 25, and the Logical Weight Loss show was born out of his passion to live right, lose weight and live long. People like it because it's coming from a person who is not a doctor, nor a fitness trainer, but simply a regular person who's trying to lose weight.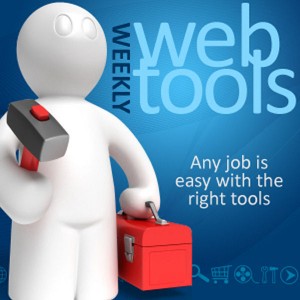 Another passion of Dave's is web design; he has been designing websites for many years now. He loves to geek out with software and new technology, and be creative with it. So he designed Weekly Web Tools to help people who want to build their website, get more traffic and convert sales without the need for technical knowledge. All you need to do is to point, click and be done with it.
Dave the Teacher
After receiving his Associate's Degree in Electronics Engineering, Dave got a job as a copier technician, eventually moving into customer service, where he taught customers how to run the equipment (which was Dave's first step into training). Dave's passion for technology and teaching has moved him between different departments in the company. He has taught companies how to run giant scanners, gave classes on how to surf the Internet and many, many more subjects. Dave has been helping people to understand technology for more than 20 years now.
Tools to Purchase If You Only Had $500 to Start Podcasting
Digital Audio Workstation
Sony Sound Forge
Adobe Audition
Greatest Achievement in Podcasting
Dave is proud that his reputation led him to become the Director of Podcasting at New Media Expo. But it feels more rewarding when he gets to help people reach their goals and make their life a little better by them teaching them a new set of skills.
Who Do You Look up to for Inspiration?
Howard Stern for creating driveway moments, and Madonna, U2 or people who constantly chameleoned themselves over the years to stay relevant.
Stay Tuned…
Join us next week for Part 2 with Dave Jackson! (And don't forget to listen right until the end of our show for the special offer!)
Podcast: Play in new window | Download