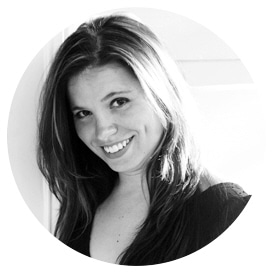 Music Radio Creative's Voice of the Month for August 2016 is Anne Vydra! As Music Radio Creative's Voice of the Month, all orders with Anne's voice for this month get her full session file as a Special Bonus – at no extra cost! Anne worked as a radio host for around 16 years before becoming a voice over artist. Whether your next audio project requires a smooth or edgy voice, the versatile character of Anne's voice will be perfect for it. Listen to her in various demos below:
Did Anne pique your interest? She graciously answered a few questions to let us get to know her and her work:
What is the most exciting project you EVER got to work on?
I happened just last 2015! I voiced a video for people sponsoring Syrian refugees for the US Govt. Talk about PRESSURE. But it felt so rewarding!
Can you give us a short history of what you do?
At the tender age of 14, I joined the Forensics (or Speech & Debate team) in High School. That's where I began learning how to 'talk real good.' That led to 16 years of radio, most of which in morning radio. Now every day I get to look at a script and decide how I want to make it my own. I feel very lucky.
How did you get into voice acting?
Well, to be blunt, radio wasn't 'doing it for me anymore.' I was ready for my next challenge. It certainly has provided that. I'd call myself a non-stop learner, and the learning curve for Voice Acting really never goes away. I'm really happy I decided to switch.
Who is your role model in the voice over/acting industry?
My guru, my mentor, my soothsayer, and my role model is Allan Peck. If my career ends up 10% as amazing as his, I'll be a happy woman.
How do you warm up to record each session?
I do diaphragm stretches, tongue and lip workouts (for real) as well as going thru my scales to get my pitch higher and lower on each end. There's so much of voicing that's the SAME as singing. Tongue twisters are great too. I have a vocal coach right now who's really helped me find my 'true voice' and relax my larynx and sound so much better.
What is your favorite piece of recording kit and why?
Interesting question. I guess it'd have to be my microphone. I live in Nashville, TN, also known as Music City. Because of this, I have LOTS of audio engineering friends willing to let me try out different mics until I find one I like. I've been using the Neumann TLM 103 for the last 2 months now, and I really like it. I also like that whenever I want, I can try something else out!
Could you tell us something about you that we could not find anywhere in your CV/Website/Social Media profiles?
I got a tattoo on my lower back when I was 18. Also known as a tramp stamp. Ladies: don't make lifetime decisions about your body before the age of 30.
Save