Two of the most popular pieces of equipment for podcasting are the RodeCaster Pro II and the Shure SM7B microphone. The Shure SM7B is a very popular dynamic microphone that a lot of well-known podcasters are using for their recordings. On the other hand, the RodeCaster Pro II is a powerful audio interface kit that has become my integrated audio solution for all my production needs.
The question is, is this combination really the best podcast setup available? Let's take a closer look.
Short Review of the Shure SM7B Microphone
The Shure SM7B is the third one we reviewed in our search for the best microphone for the RodeCaster Pro II. Although it's not something I use for my day-to-day work, I found a few reasons why it's an amazing microphone. It is dynamic, rejects a lot of noise, has a unique sound, and is perfect for podcasters.
My Setup for the Shure SM7B Microphone
One of the things I don't like about the SM7B microphone is that it doesn't have an excellent in-built pop filter. Fortunately, this can be solved by using a microphone windshield or windscreen.
Another thing to note about the SM7B dynamic microphone is that there are settings at the back of the equipment that you can tweak to roll off low-end frequencies, increase the amplitude, or any other effects. However, I recommend you leave those on neutral when you pair it with the RodeCaster Pro II.
Initial Setup for the Pairing
When you successfully connect the two pieces of audio equipment, there are a few things you need to do.
First is to make sure that you have selected dynamic on the microphone channel 4 settings.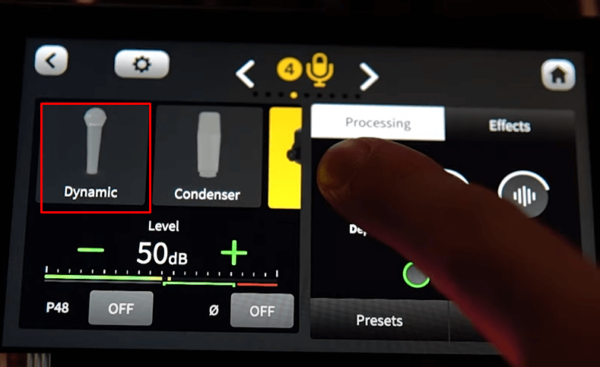 And then make sure that when you talk, you should be hitting the green rails on the dB meter. To do that, just increase or decrease the dB level by pressing the + and – buttons.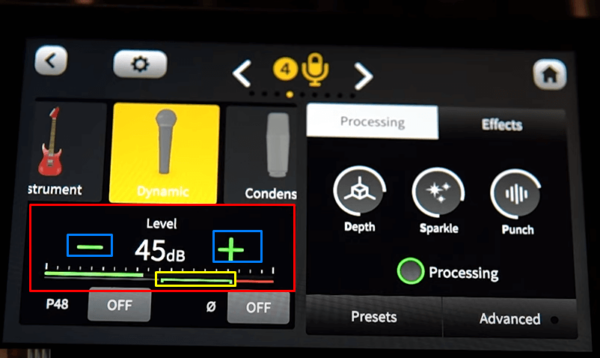 Once you applied those settings, you are now ready to record your podcasts. Or if you are a tweaker then follow my guide on how to enhance your audio by tweaking the settings on the RodeCaster Pro II.
---
There are a few settings on the RodeCaster Pro II that we can manipulate to achieve the sound that we desire. To see the processes we can tweak, hit "Advanced" under the "Processing" tab.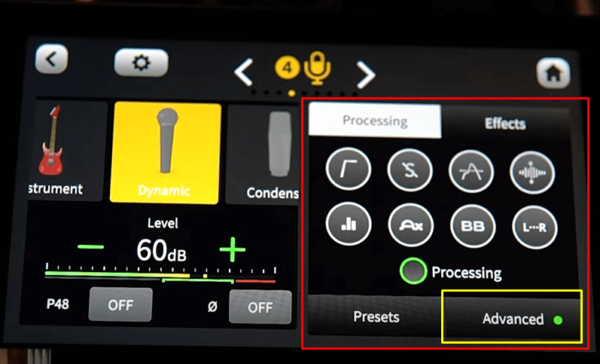 My Recommended Settings for Noise Reduction
High-Pass Filter Settings
With the high-pass filter settings, you can roll off low-end frequencies. By turning up the frequency control, your voice thins out while decreasing it boosts the audio's bass.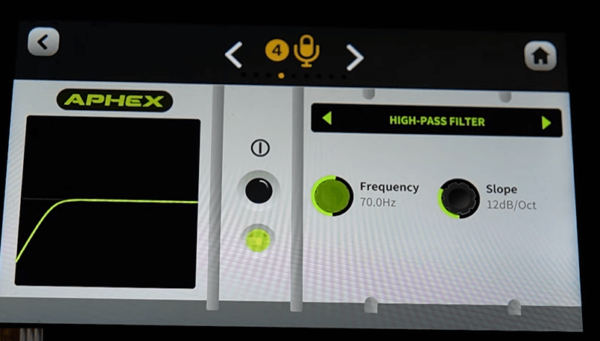 If you want full frequencies in your voice, make the high-pass filter neutral or on the lowest frequency. But if you prefer to boost it up without impacting your voice, tweak it to around 120Hz. The latter is what I recommend because it retains most of the low-end frequencies as well as reduces plosives.
DE-ESSER Settings
The DE-ESSER settings help you eliminate the excessive prominence of sibilant consonants (such as s and z) on your recordings. For the Shure SM7B microphone, I would recommend tweaking the frequency to around 5500Hz.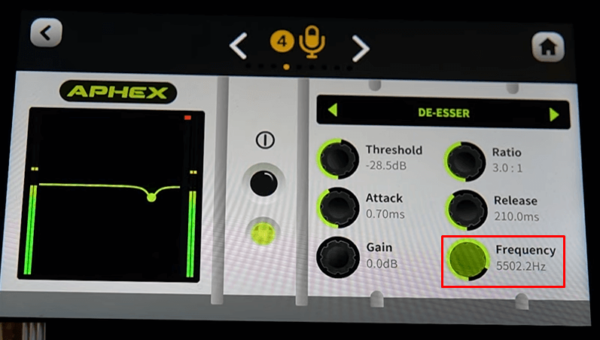 Noise Gate Setting
The Shure SM7B microphone rejects a lot of noise and so you don't need to tweak the Noise Gate setting. However, if you want to cut the background and have only your voice heard, then you should tweak the Threshold and Range controls. My recommended settings are a -38.6 dB Threshold and a 44 dB Range for this microphone.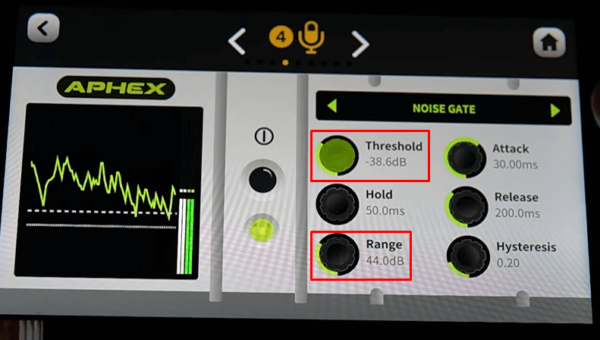 My Recommended Settings for Compression
Compressor Settings
To flatten your voice and make it a little more punchy, I recommend tweaking the Threshold to around -33dB and the Ratio to 3:1.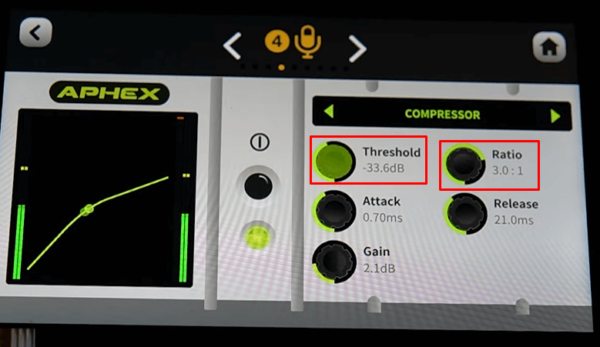 My Recommended Settings for Equalizer
Equalizer Settings
The Equalizer default settings is already good but if you want more sparkle then I recommend increasing the High Gain to around 5.1dB and the High Bell to around 10100Hz.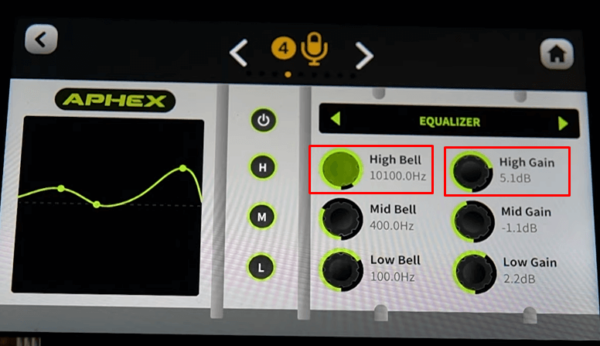 Other Settings
You can leave the rest of the settings such as the exciter and panning on their default setup because they're doing their job very well.
Final Thoughts
The Shure SM7B dynamic microphone can be easily set up in the RodeCaster Pro II. You don't need any external analog hardware or anything like that to make it sound amazing.
Is This the BEST Podcast Setup Available?
While the RodeCaster Pro II and Shure SM7B are both excellent pieces of equipment, they may not be the best choice for everyone. Ultimately, the best podcast setup depends on your specific needs and preferences. If you're looking for a high-quality, all-in-one production studio and microphone combo, the RodeCaster Pro II and Shure SM7B are definitely worth considering.
Custom Voice Overs
Custom voice-overs can be a great next step for any podcaster or individual looking to enhance their branding and create a more professional sound. They can help you stand out from the competition, reinforce your brand identity. And create a more engaging and memorable experience for your audience. Working with a professional voice-over artist can ensure that the voice and tone of your brand is consistent across all platforms and helps to create a strong connection with your target audience. Music Radio Creative is known for their high-quality voice-over work, so if you are looking for a reliable and experienced partner for your next voice-over project, we could be a great option to consider!
Further Reading: