Let's take a look at Adobe Audition's noise reduction features, and learn how to remove background noise.
There are many ways to get professional noise reduction using Audition but, in this blog, I'll be telling you about my three favourite methods.
Method 1 – Noise Print
The first way is to go to the top menu and head into Effects > Noise Reduction / Restoration > Noise Reduction.
Then, you need to capture a print of only the background noise, not including any of the voiceover. So, select the area to capture and hit Capture Noise Print in the pop-up window. You can then turn up the Noise Reduction and 'Reduce by' settings to reduce the noise.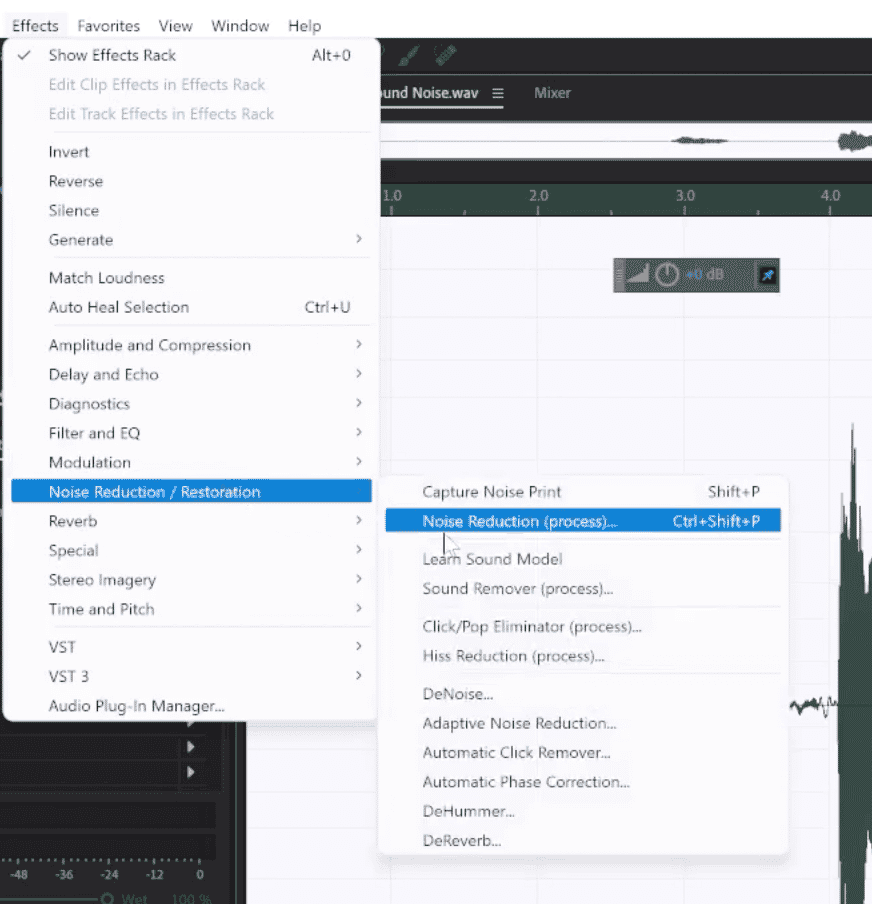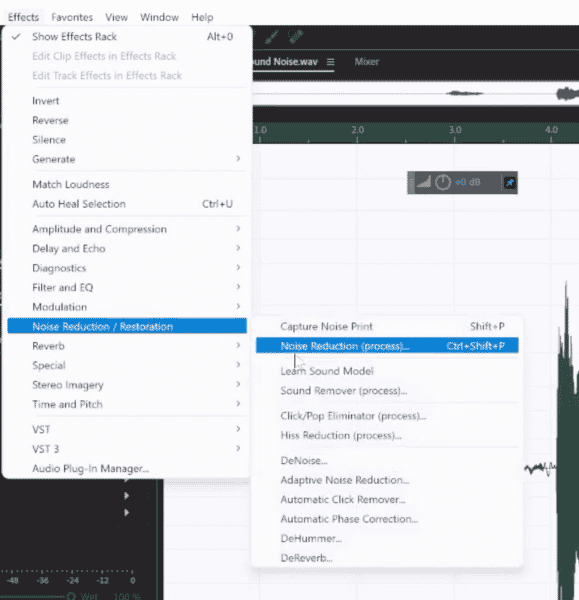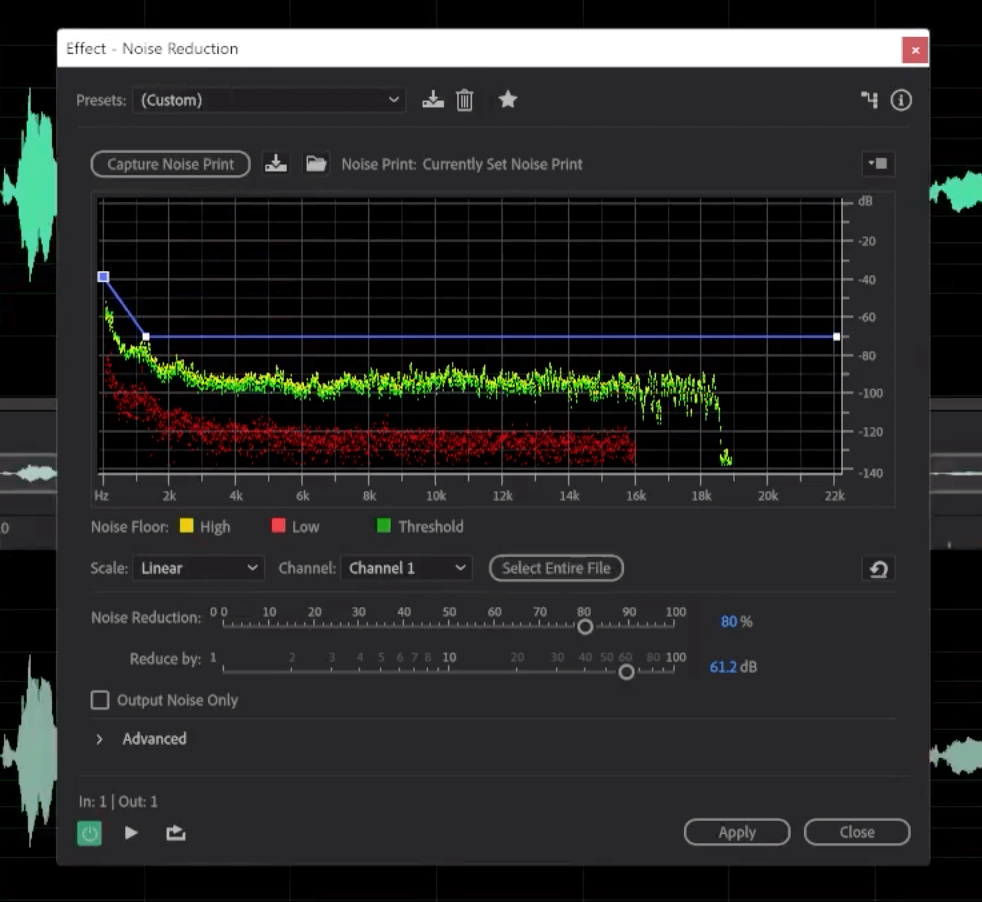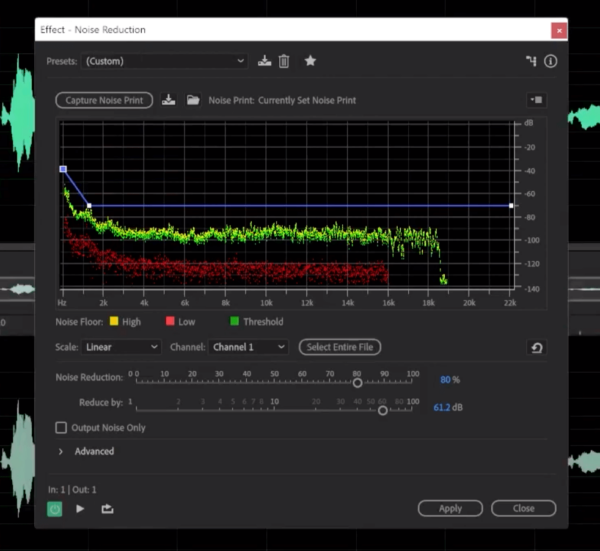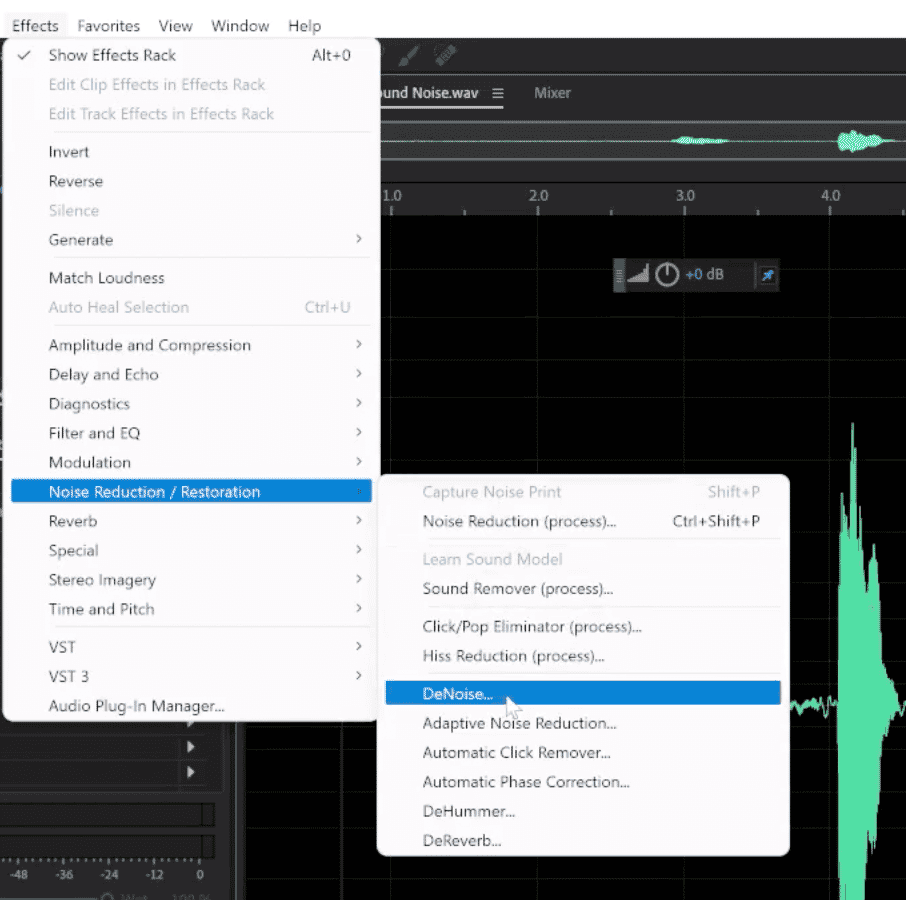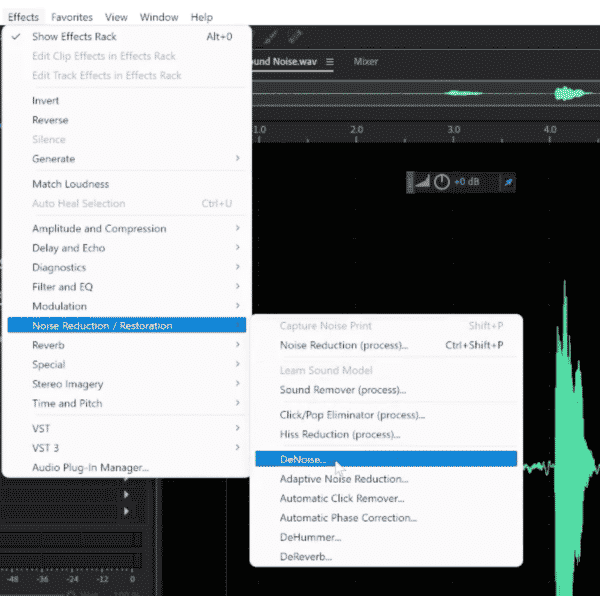 Method 2 – DeNoise
A second way to do remove background noise in Adobe Audition that's even easier, although perhaps not quite as effective at reducing all the noise is the in built DeNoise. Simply go to Effects > Noise Reduction / Restoration > DeNoise and take it all the way up to 100%.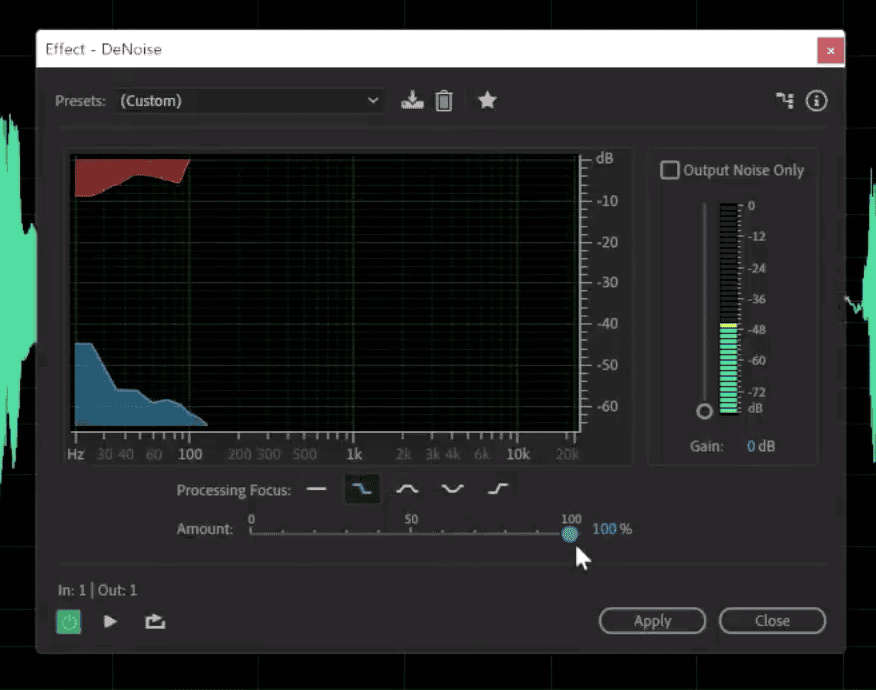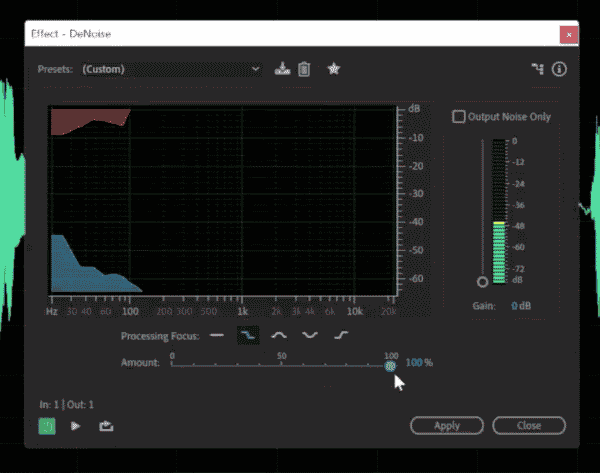 Method 3 – Dynamics
The final way is to go to Effects > Amplitude and Compression > Dynamics, and tick the box in the AutoGate section as well as turning the Threshold down a bit, and that will clean up your audio, just leaving the voice.
The best thing about this option is that it's not actually removing any frequencies from the voice because it is essentially muting out audio that falls below the threshold you set.
Just be aware that this can cut off the ends of words, so to stop that happening, increase the Hold.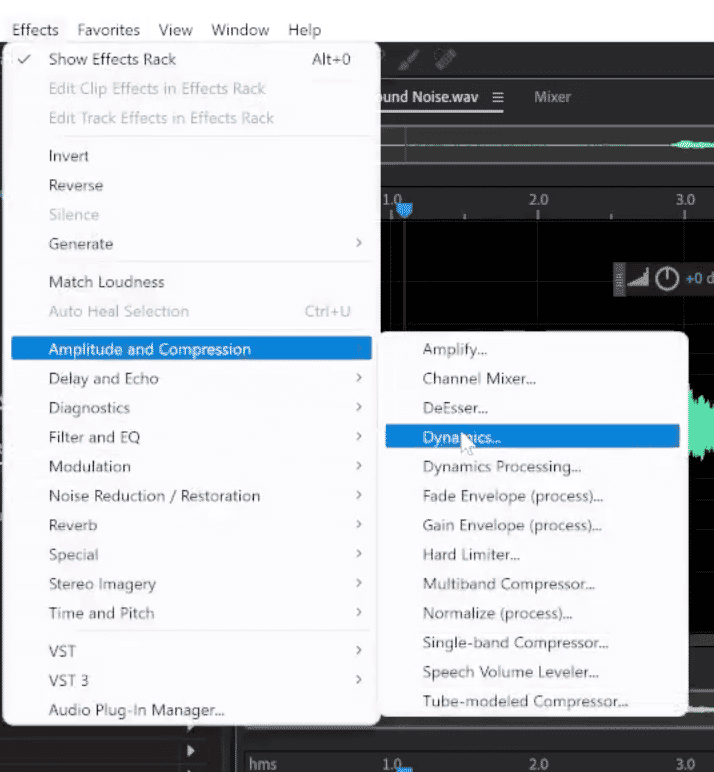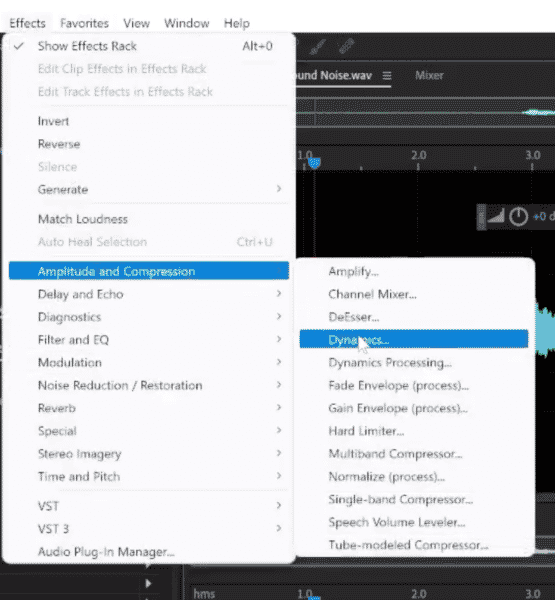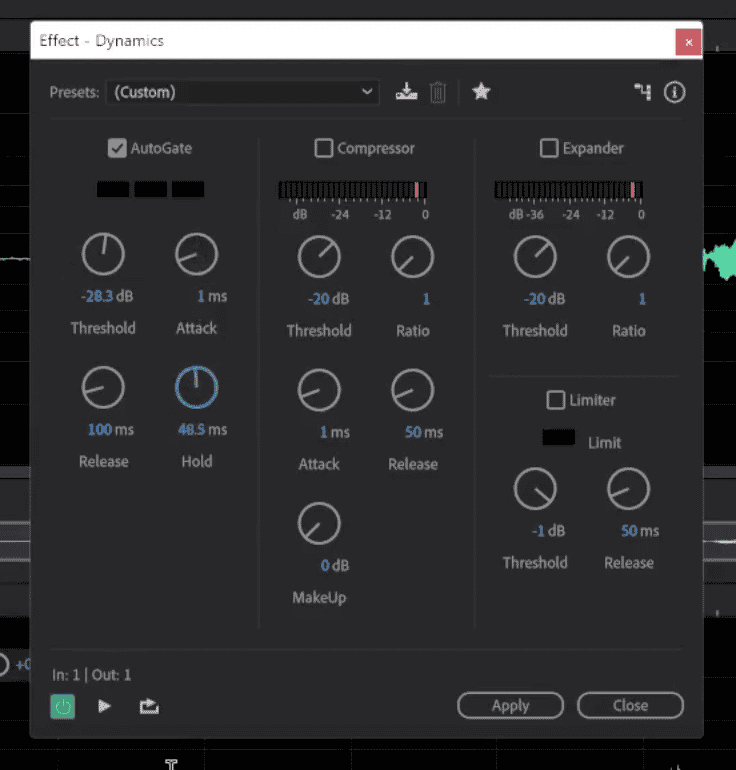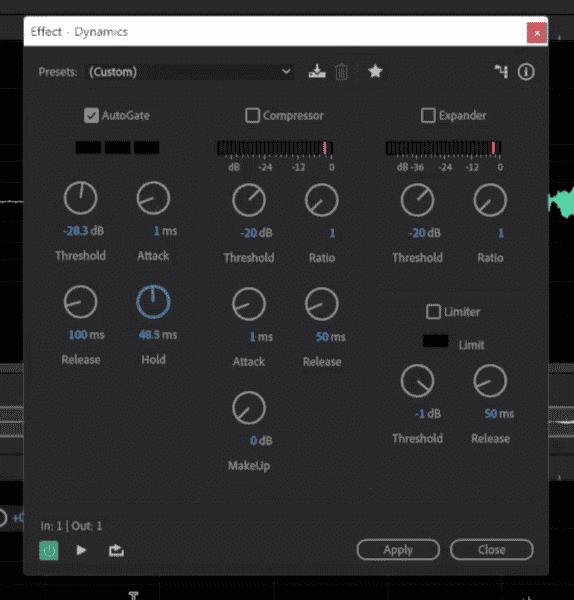 Remove Noise With Artificial Intelligence
With the methods above you should be able to tackle majority of noisy recordings. If you are looking for something perhaps even easier and more "inteligent" then AI has some solutions that are worth checking. Watch this video below where I talk about Descript and it's Studio Sound functions – some amazing results in just a few seconds!
Learn More About Editing In Adobe Audition
Professional Voice Overs
If it all fails and you need to get your audio re-recorded – why not trust the pros! Our team of 150+ voice overs can help with any recordings you may need done.