The European Radio Show (Salon de la Radio en Français) is a free B2B radio industry expo and conference created and hosted by the team at La Lettre Pro. It runs over 3 days in Paris, France and is a meeting place for radio professionals in this part of the world.
I'm hosting a live Adobe Audition masterclass on day three. More about that at the end of this article.
Nordic Countries Are Guests of Honor
The Scandinavian countries are guest speakers of honour this year (last year it was the United Kingdom). There have been interesting talks from this part of the world including covering the switch off of FM radio in Norway.
Talks in English at European Radio Show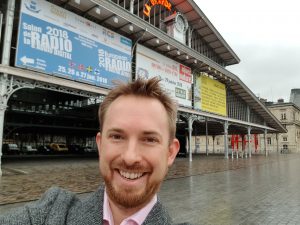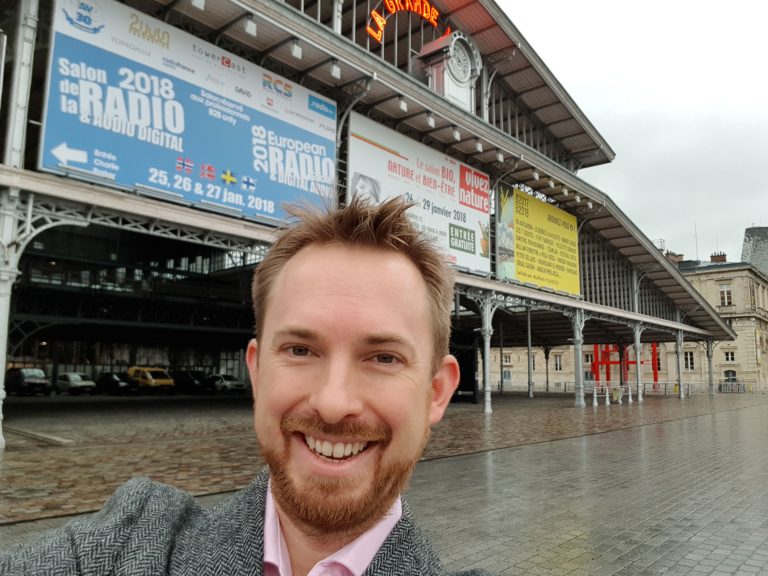 I was looking for talks in English and these are all clearly marked in the visitor's catalogue with a British/American flag symbol. Even the "Radio Crew" helpers, denoted by their red jackets, have been helpful providing directions and information in English. I heard that this year around 25% of talks are in English.
At the end of day 2 I've seen some interesting English language talks which have included David Cooper from dax at Global Radio and Miles Palmer from TuneIn Radio. A big takeaway from both of these talks is that more and more radio is consumed via the internet and especially using smart speakers like Amazon Echo and Google Home.
It's a shame that the jingles and imaging talk today was 95% in French although I did enjoy listening to the jingle samples played during the session. I hope Google will release a real time translator ear piece soon as many of the French language sessions seem really interesting!
Podcasting is a Buzz Word at This Event
The number of times I have heard attendees talking about podcasting "taking off" and also being "very interesting" are countless at the European Radio Show. David Cooper's talk even included a slide showing that 6,100,000 people in the UK are now listening to podcasts – that's around 1 in 10!
Chats with dotRadio and Radiodays Europe
I have live streamed a couple of times from the European Radio Show on my YouTube channel. In one stream I chatted to Alain Artero the dotRadio TLD Manager about getting your own .radio domain name. I also catch up with the Radiodays Europe team in the same video. Annika Engmark, Vincent Sneed (from Association of European Radios) and Frederik Stucki all joined in to talk about their radio event in Vienna this March and their exciting new Radiodays Europe Podcast Day which is heading into the 2nd year this June in Copenhagen.
Adobe Audition Masterclass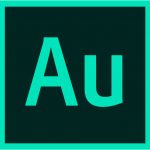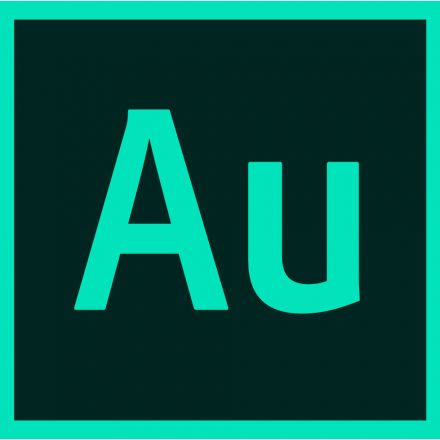 As I write this post the European Radio Show is about to head into day three. I'll be hosting a masterclass on using Adobe Audition to produce jingles and podcasts. It's going to be live and interactive and is packed with actionable tips I hope you can go home (or back to your radio station) and try for yourself.
Join me from 11:30am on Saturday, 27th June 2018 in the Masterclass room (the one with floor to ceiling glass windows next to the red auditorium) at the European Radio Show 2018!