Since 2004 we have experience of working in audio production and podcasting. We are always looking for opportunities to share our knowledge with audiences – big and small.
Mike Russell – Creative Director at Music Radio Creative provides regular audio production and podcasting training online and by speaking at events.
Here are some of the events we have confirmed for 2018 so far:
European Radio Show
25th January 2018 – 27th January 2018, Paris, France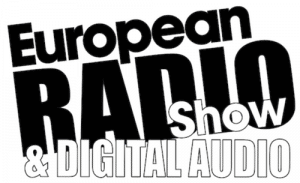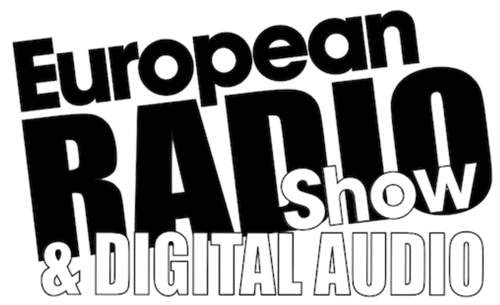 This show focuses on creating great radio and digital audio with sessions focusing on everything from content right the way through to technical setup of a radio station. This show will also feature some sessions on podcasting and other digital audio (such as Spotify). This show is organised by La Lettre Pro, which is a radio industy publication for France, and has evolved over the years from a show for the French radio industry to a truly international radio and audio show for Europe and beyond.
Music Radio Creative at The European Radio Show
I'll be hosting a Masterclass at the European Radio Show on Friday, 26th January 2018 from 10:30am titled "Adobe Audition for Producing Jingles and Podcasts". Expect a good mix of tips from the tutorials from my YouTube channel, some radio imaging and jingle examples and workflows that podcasters can use in the mighty Adobe Audition CC.
It'd be great to see you and have a chat at the European Radio Show. Register for your free access ticket now and tweet me to let me know you're coming!
Social Media Marketing World
28th February 2018 – 2nd March 2018, San Diego, USA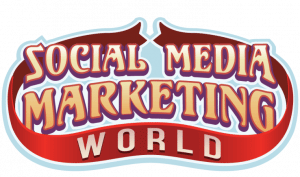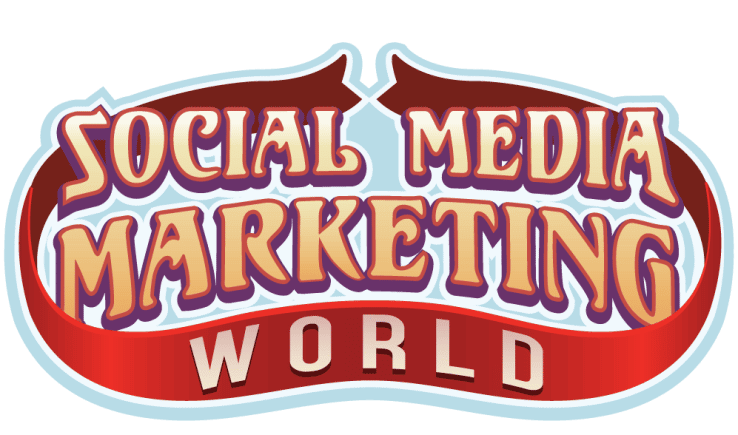 This will be my first time attending Social Media Marketing World and I'm excited for the online marketing mega conference taking place in sunny San Diego. Michael Stelzner and his team spend countless hours planning an amazing event that even has the opening party on an aircraft carrier! If you want to see what goes into the planning of an event you should watch their YouTube series called The Journey. #SMMW18 will be a who's who of everyone in the social media and online marketing space. It's also a great event for content creators, such as podcasters, to attend. A content creator pass starts at just $297 so if it's big keynotes and networking you're interested in this is the pass for you!
Mike Russell at Social Media Marketing World
I'll be speaking on a panel alongside podcasting great, Ray Ortega, about podcast production. In our session "Simple Ways to Dramatically Improve Your Audio Quality" we'll cover everything from pre-production and ensuring you have the right kit to make your podcast sound great right the way through to editing techniques and ideas for post production to clean up and enhance your sound.
I'd love to see you at Social Media Marketing World 2018. Make sure to register for the conference here and send me a tweet so we can catch up!
VidCon Europe
22nd March 2018 – 24th March 2018, Amsterdam, Netherlands

It's the second VidCon taking place this side of the pond following on from the successful annual conference that has taken place in California since 2010. This is the place for people who create online video to learn and develop new content creation skills such as growing your audience, channel and business. You'll meet some of the world's top online video creators, platform execs and growth hackers at VidCon Europe.
VidCon Europe 2018 Podcasting Session with Mike Russell
This particular conference is focused on creating online video. However, I will be speaking at VidCon Europe on the benefits of starting an audio podcast to compliment your video content. It's sure to be an action packed session with tips from the right podcasting equipment and setup and ideas on how you can repurpose the video content you're already making into a podcast of its own.
It would be a delight to catch up for a coffee at VidCon Europe. Tickets are on sale now and if you plan to attend let me know by sending a tweet to me!
---
More Radio and Podcasting Conferences in 2018
This list is just scratching the surface for the start of 2018. There are plenty more radio conferences, podcasting conferences, digital audio and music conferences taking place later this year. Make sure to bookmark this post as I'll update it throughout the year with more suggestions of real life events worth attending!
If you're creating a relevant event, conference or training session that would benefit from our experience get in touch with us and let's talk about how we can work together.