Have you ever wanted to give your social media followers a teaser of your latest podcast episode or radio show? If so, you'll have realised how difficult sharing audio is compared to the visual content! Social media platforms are visual and audio isn't. This is a problem. Most people will not sit and watch a long audio clip with a still image. It's boring and doesn't encourage engagement. This is where audiograms can come in handy.
What Is an Audiogram?
For the freequent users of Instagram, Facebook, and Twitter it's hard to get through a day without seeing an audiogram. It is a waveform animation produced when an audio clip is converted into a video format. The actual visual waveform has traditionally been used by audiologists to show results of a hearing test to measure how good a person's hearing is. I realise this is a bit random but a true fact none the less! Using clips from your podcast audio or a radio show and turning them into visualy engaging audiograms can help you make a great, engaging post on your social media channels. It's a way to give your audience a teaser of your shows, whilst providing engaging visuals for them to watch at the same time.

Examples of Well-made Audiograms
Here are some of our favourite examples of audiograms made.
We love that the examples above don't just show a static image with an audio wave on it. Captions are added and that's a big win in our eyes! Most social media video previews are on mute so if you are only adding a waveform to your audiograms you are missing a trick. Adding captions will have a potential to engage those scrolling through their feed. This is important as that's 99.9% of all the user clicks!
In this video podcast example we love how an engaging conversation was utilised in a very visually appealing way. You don't need to have a video podcast to add your own video to the show. You could customise your audiogram with a quick 2-4 sec hello video, preview of your studio  or something similar. Captions added too – very neat way to utilise the video!
Best Audiogram Apps
Here are some of our favourite apps for making audiograms. Ease of use is a must, captions and ability to add multiple visuals too. All of the apps listed below have a free plan available so that you can test the waters. 
Automaticly transcribed captions
Ready made templates (which saves you money on your graphic design costs!)
Ability to fully customise the visuals to be "on brand"
Visuals optimised for each social channel (important as you want to make sure to utilise all available space)
Extremely user friendly interface
Cost: Free plan available, although includes watermarks. If you wanted the full experience you need to be prepared to pay $19/mo
Ability to convert en entire podcast into a video
Engaging text animation templates
Transcription of all speach to text
Optimised for all social media channels
Save your brand settings into re-usable templates
Cost: Free plan available (a little more generous than Audiogram), $7.99/mo is the middle plan with 10 videos/mo, for $19.99/mo you have. unlimited videos and transcription
Choice of waveform animations
Drag & Drop editor
Transcriptions and captions automatically done
Various audiogram sizes to accomodate different platforms
Wavve pricing plans simply depend on the overall length of audiograms you make. Free plan includes 1min/mo, where are the top plan costs $32/mo and gives you 300 minutes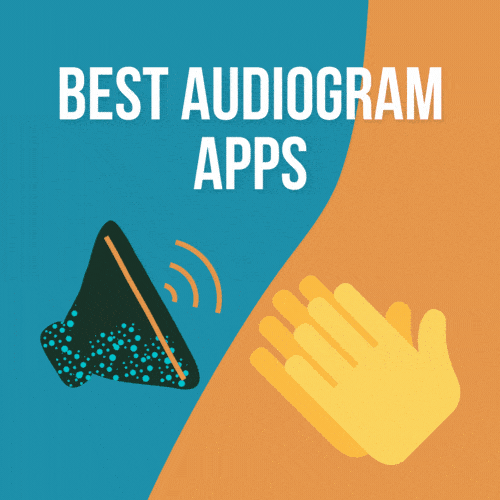 Audiograms elevate your content to the next level, allowing you to repurpose your content into a shareable, watchable format for your listeners. Are you making audiograms for your podcast or a radio show? Share your work in the comments below!