After over a decade of throwing himself into the field of digital media, and through his experience in audio/video production, livecasting and new media verticals, Nicholas DiMeo has crafted a vast network that has put him at the forefront of all things trending in the world of technology.
Nick brings a desire to narrate these trends into an accessible and rational product with expertise in media and public relations, consulting, editing, branding and production management.
As a motivated self-starter, Nick helped to develop and create F5 Live: Refreshing Technology, a livecast published by PluGHiTz Live that reached 375 weekly episodes in November of 2014. Accepted into the Tech Podcast Network, DiMeo helped produce content for F5 Live at the 2013 International CES that resulted in 38 million unique downloads to date, spanning 250+ interviews and over 30 hours of live broadcast.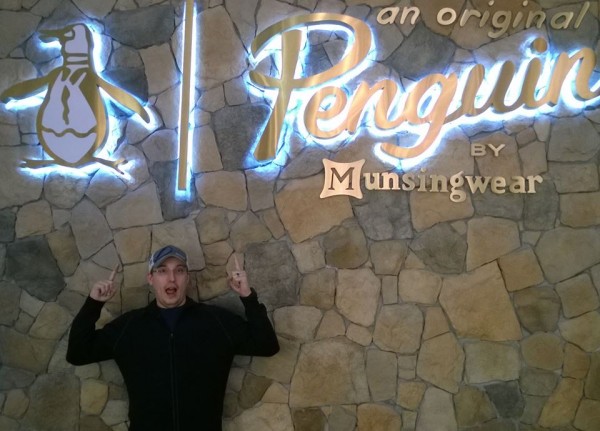 In addition to a number of volunteer efforts, Nick enjoys spending his rare downtime keeping up to date in the world of gaming, music and sports. He also loves penguins. Find him on countless social media platforms with his simple tag: @f5penguin.
Top Quotes from Nick DiMeo:
"I fell in love with music at such a young age."
"I started to work with one of my best friends at that time, who wanted to get into hip-hop production. He didn't have the know-how on the technical side, he just wanted to rap. I started producing vocals, creating beats and making music, so that turned into me gaining a lot of experience, putting out like 6 or 7 different hip-hop albums for these people in Gainesville, Florida."
"I started when I was 13. And when I put out the first album, we were 16/17 years old."
"My love for music has been in my blood since I was born."
"I wanted to make it so people can understand why things matter."
"We created a company and we keep going to this day. We're in the Top 10% of Tech Weekly episodic podcast."
"Our show… it's interesting. We do it different than most people do."
"I'm a big Adobe Audition guy."
"You don't need expensive stuff to sound good. You just got to know what you're doing."
"Nobody should ever live without a headphone amplifier."
"I didn't think I'd make it to 200 episodes… It wasn't taking off like we'd expected it to and I just kept going. I said, 'I believe in it. I don't care if 1 person or 10 people listen to it—if it helps somebody, then it's worth it to me.'"
"The Tech Podcast Network saw us and said, 'Wow you guys are putting out great content. Do you want to join up and make this a reality and grow?' and I said, 'Yeah, let's do this.'"
"Anybody can do it. You just have to have the passion, the drive and the patience. That's the key—patience to really make it a success."
"You can't go into any project believing that you know 100% what's right."
"Keep doing it. Don't stop. If you get discouraged, go on YouTube, find somebody, search for tips and help. They're gonna be telling you the same thing I'm telling you."
"We were at the point that we felt that it was a failure. You just got to keep trying."
"You're not gonna be&nbsp Swizz Beatz, you're not gonna be Pharrell off the bat… You have to take time. Don't get discouraged."
"I really, really respect The Runners, they're a hip-hop production group out of Tampa, Miami area. They use live instruments to produce their music and that's something I respect about them."
"Pharrell Williams is a genius… He is so talented and a lot of people don't see it."
Resources:
DAW – Adobe Audition
Mic – Behringer C-1 Studio Condenser Microphone
Audio Interface – M-Audio NRV10 Firewire 8×2
Headphone Amplifier – Behringer AMP800 Mini Amp 4 Channel Stereo Headphone Amplifier
Compressor – Behringer COM 800 Compressor
Streaming Software – Livestream Producer
Key Timestamps:
00:27 Guest introduction
02:00 Nicholas' audio engineering background
05:25 What's F5 Live about?
06:45 Tools and resources for the live broadcast
12:50 Additional equipment Nick can't live without
17:20 What is your biggest success story?
19:44 Nicholas's biggest learning experience
21:23 Advice to someone who's starting out in podcasting
23:39 Coolest projects you've worked on
25:38 Who inspires you to do what you do?
28:04 Watch and hear more from Nick
31:42 Audio Production Show iTunes review
Want to Hear More from Nick?
You can tweet him @f5penguin.
Stay Tuned…
Did you listen until the end of the episode to claim our special offer? Next week, our guest is Clare Reeves—she's one of our talented voices at Music Radio Creative, and she also does some cool stuff with NatGeo. We're going to go behind the scenes and find out what it's like to do voice-overs for a documentary channel like National Geographic.