Lots of people have asked us how we manage to use well known copyrighted music on our YouTube videos legally. Well, there is a way to do it – and in this blog, I'll explain how.
Lickd – Well Known Tracks In Your Videos
Lickd is a service that has real artists and real, commercially recognized popular music that you can use with no copyright claims. You keep 100% of the revenue. It includes great music from artists like Becky Hill, Rick Astley, Imagine Dragons and many more. I am excited about this service because it is unique and super easy to use. We use it on our YouTube channel and are so happy with how it works we want you to know about it too!
You can register really easily by linking it with your Google account. This simply allows Lickd to see how many views you get on your video, as that's exactly how the licensing fees work on this site.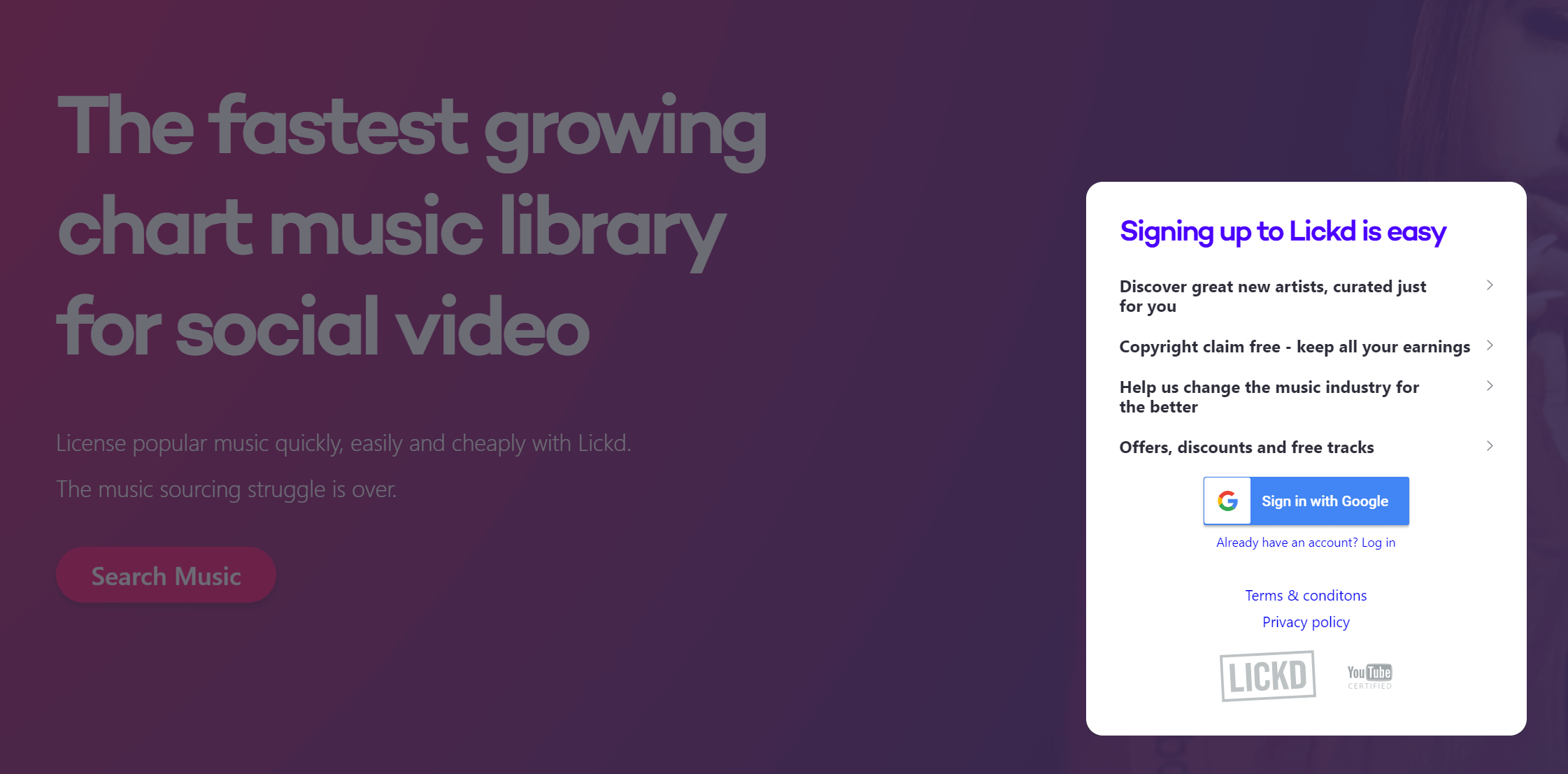 To license a track, go to the search bar, type in an artist and select the track you'd like to use.

Then, once you've opened up the track you'd like to use, simply click 'License'. As you can see from the screenshot below, the standard license fee for my YouTube channel is £6 (in the US, it'll be around $8, and will vary slightly depending on the region you're in). There are various licenses, but you'll probably just need to select Standard.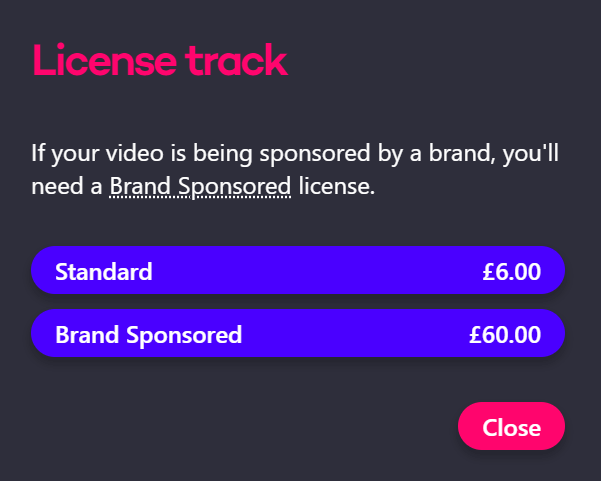 Add as many tracks as you like to your basket, then head to your basket where you can view the tracks and total price, as well as your average YouTube video views. Simply click Payment details and then, if you're happy with what's in your basket, click Complete.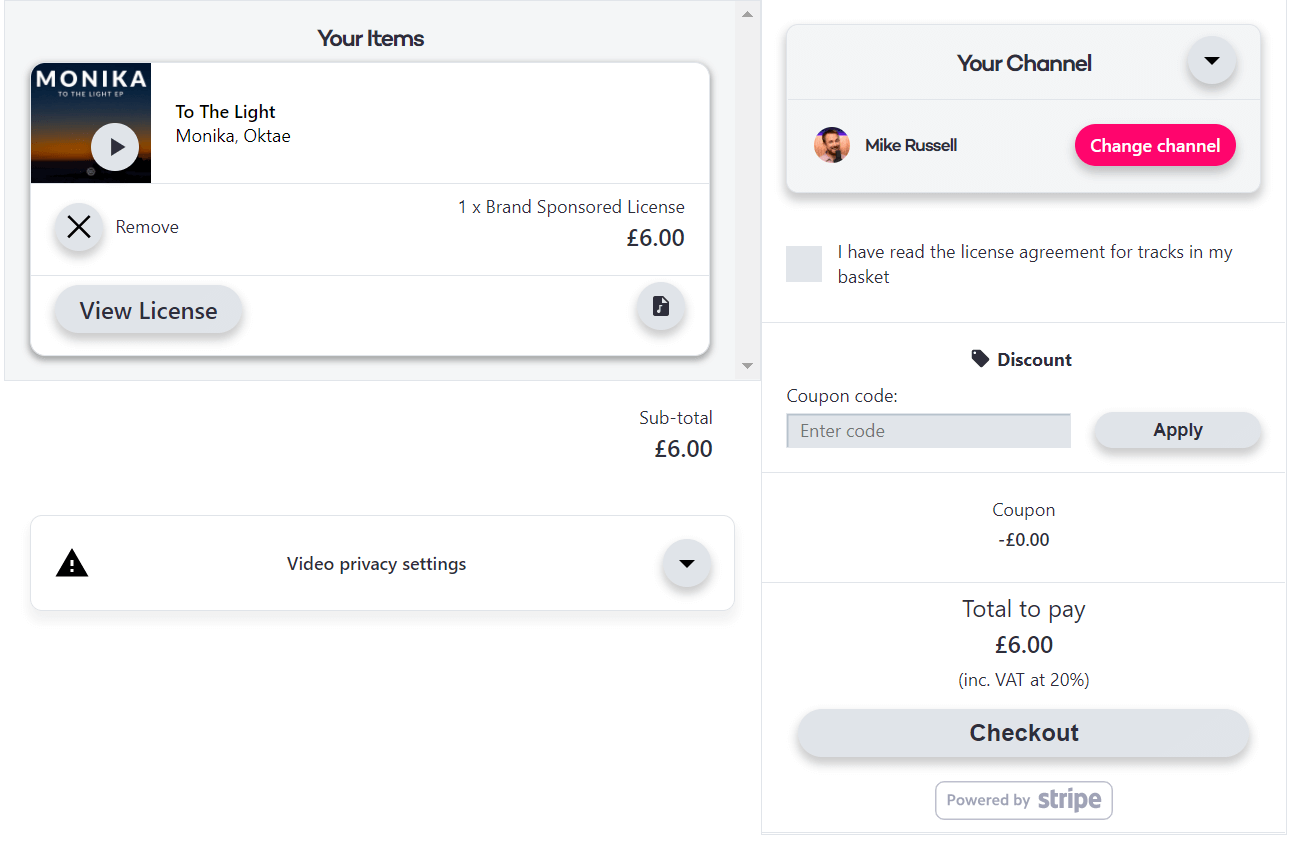 Go through the checkout, and there you have it – you've licensed your tracks. Use the buttons beneath each track to view your licenses or download your tracks. You'll need to tick the box to say that you understand that you must add the Lickd licensing attribution to your video description, which is all provided for you.

You can then close your browser and head into the video you're editing and simply drag the MP3 files into whatever software you're using to edit your video.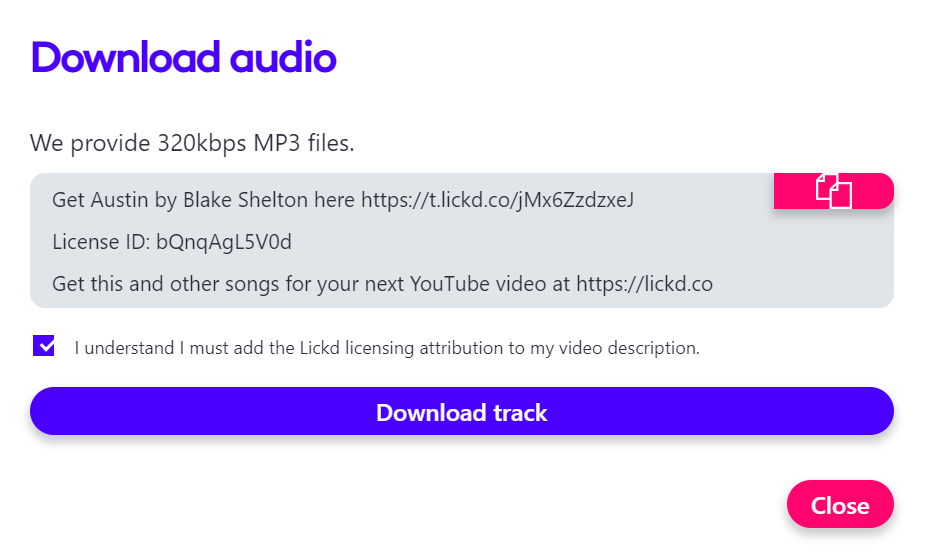 Lickd – Summary
And that's it – a simple way that you can use copyrighted music legally on YouTube! The registration process is simple and gives you piece of mind on legalities of the music you use. If you would rather keep it even simpler and stick to Royalty Free Music – make sure to check out our own library – new tracks added daily!