What Are Audio Ads?
Audio ads are also known as commercials (traditionally radio and TV). Those are adverts created solely in audio form. Usually consist of a voice over (person who reads the ad) and music background. With the development of online services we now see far more need for online campaigns involving audio than any other medium. The term now commonly used is "audio ad". Some people also refer to it as an online commercial. My prediction is that by 2020 the overall majority of audio ads will be created for online media vs the traditional radio and TV.
Audio Ad Example – Tecnora, India
Audio Ads Guide
It may be rather overwhelming to comprehend what different options are – especially if you just want your company to simply sound great and not go into the nitty gritty details of how the ad is created. Here are some of the most common ways in which you can approach making of your own audio ad. All demonstrated with audio examples and approximate costs of production. We hope that by having a clear "menu" it will be easier for you to decide what is the best option for you.
OPTION A: No Thrills – Voice Only Audio Ad
Great if you want to keep things simple. One voice over, no music – just the voice. It works well in shorter messages where you want to grab attention and leave an impact. It is important to choose the voice wisely though. Make sure to go for the experienced voice actor with the voice capturing attention. The cost of a 30 sec audio ad like this can be between £60 – £80 ($85-$120).
OPTION B: Voice and Music Audio Ad
Music ads emotion. We can instantly make people feel happy, angry, thrilled, annoyed, amazed, curious – the list goes on! Well chosen music is the key. Often we see services offering a small choice of music beds to choose by client who is most of the time absolutely clueless of what will work best. But the truth is – every ad deserves it's own voice and selection of the music bed is key. If in doubt, ask professionals to help you choose the right track. The cost of 30 sec ad mixed in with music usually ranges between £80 – £100 ($115-$140).
OPTION C: Full Production
The next step after music is the full blown production. It includes music, sound fx (could be for example ambient noises, dog barking etc) and vocal effects (manipulations of the voice). Here you are creating more of a performance and are trying to bring the ad to life with often small and subtle audio queues. Prices for fully produced 30 sec audio ad will range between £90-£120 ($130-$170).
Other Options
If you are looking for something more there are other ways in which to add je ne sais quoi to your ad. You can add a singer (or a whole group of them!), have music created specifically for your ad, have more than one voice or even a full group of voices. The choices are as wide as your imagination and often depend on a budget you are working with.
Full Production Ad
Get Started
Are you looking for your very own audio ad? Are you hoping to get friendly, professional advice and be led along the way towards the audio branding you truly deserve? Drop us a line, let us create memorable experience for your potential clients!
Get 20% of your first audio ad order, simply quote this article to claim!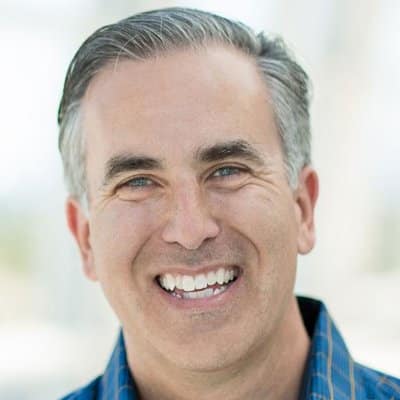 Music Radio Creative has been instrumental in helping us create compelling podcast spots for our events. Their quality, responsiveness and speed of delivery our unparalleled.

Mike Stelzner
Social Media Examiner