Audio plugins can help to enhance your audio production work. Here's my top list of some of the best audio plugins. It doesn't matter if you're interested in a few free chorus and pan plugins or the very best cutting edge sound tools from some of the biggest plugin developers on the planet! You'll find all the plugins I use and love right here.
Free Audio Plugins
These are some of the best free audio plugins you can get that work with most DAWs. You'll be able to install these and use them for delay, chorus, EQ and other basic effects.
Xfer Records OTT – This is a hardcore compressor!
Voxengo SPAN – The best free real-time spectrum analysis plugin out there.
Xfer Records Dimension Expander – Chorus and stereo expander. Give your production that 80s vibe.
Xfer Records DJMFilter – Easy highpass and lowpass filter for free.
TAL-Chorus-LX – Some great free vocal chorus effects.
PanCake 2 – A real crazy stereo panning plugin. Make your audio super stereo!
OldSkoolVerb – This will kick in some of the best reverb you can find for free.
This is a list of some of the best audio plugins you'll find out there for free. If you really want to play with power you'll soon want to move towards paid audio plugins for Windows (VST and VST3) and macOS (AU or Audio Unit) plugins.
Paid Audio Plugins
Here is an ever growing list of the best audio plugins around. All used on a regular basis by Mike Russell at Music Radio Creative.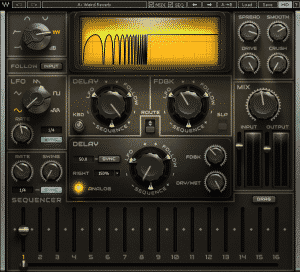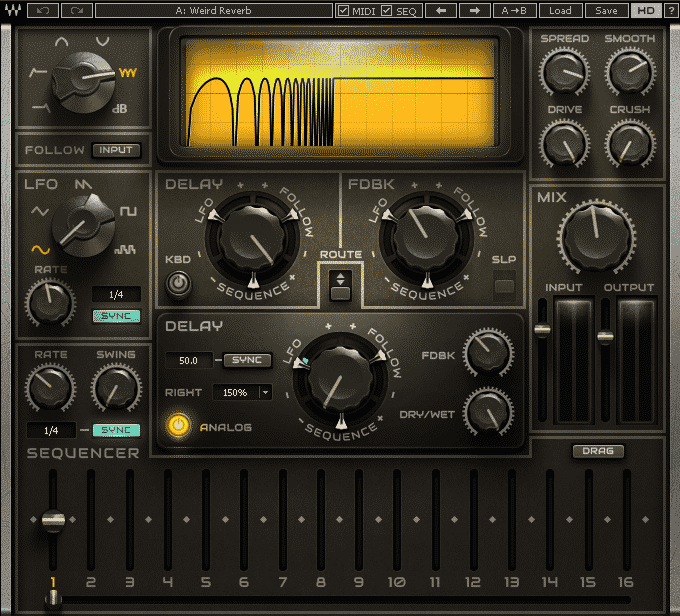 MetaFilter has many creative effects for voice overs and audio production such as the ability to sound-shape, sweep through frequencies, bit crush, generate noise, pitch and double up voices into a huge chorus. The possibilities are endless with Waves MetaFilter!
MetaFilter is part of one of my favourite plugin packs, the Waves Platinum bundle, currently on sale. Get MetaFilter and 56 other awesome audio plugins perfect for audio production.
Watch Mike Russell using Waves MetaFilter in this video.
Stutter Edit 2 is the latest and greatest stuttering plugin from iZotope. It helps you to create stutter effects for voice overs that you can't even imagine. Using a MIDI keyboard as an interface or simply by hitting the virtual keys inside the plugin you can create the most mind blowing effects. Create stutters, breakers and cuts all to a rhythm or go freestyle using sweeping filters, pumping reverbs pitch and more! Here's a video showing Stutter Edit 2 in action.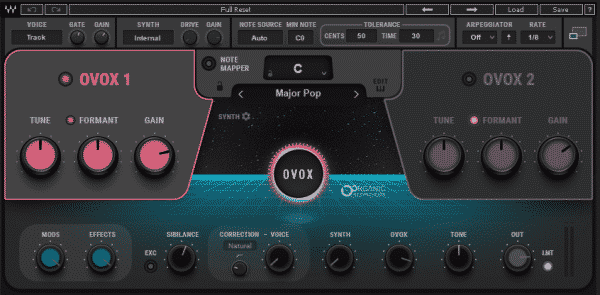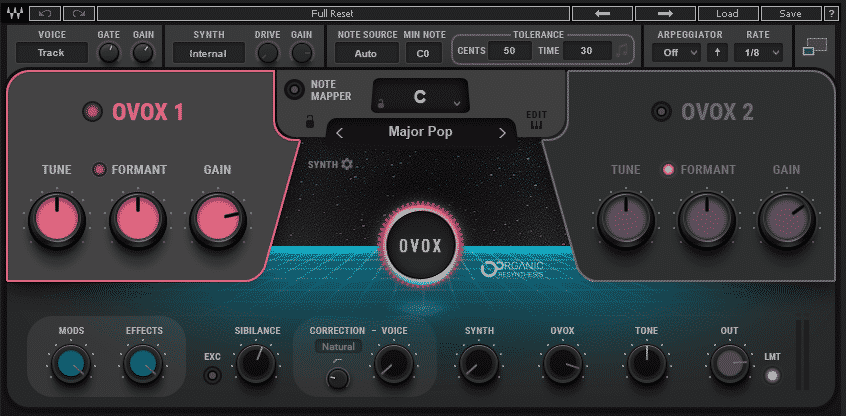 OVox is a vocal synth plugin with a difference. You can take any voice over and instantly make it sound like a computer, robot, fairy, demon, synth and more! You can replicate the sound of tunes like California Love, T-Pain vocals and pretty much any Daft Punk track. Turn your voice recordings into awesome singing robots and more. The best thing about Waves OVox Vocal ReSynthesis plugin is that it comes stacked with a bunch of awesome presets. This means no playing around with the settings for hours just swipe through the presets until you get the vocal sound you desire.