Podcast advertising, sponsorship and cross promotion are all relatively untapped yet advertising on a podcast is an extremely effective way to directly reach a niche audience. Why are more people not taking advantage of a potential Google AdSense for audio?
Podcast Awards
The Podcast Awards 2012 are coming. Nominations are now open! I'm proud to announce in this podcast episode that Music Radio Creative is a proud prize sponsor of the 8th Annual Podcast Awards due to be held at the New Media Expo in Las Vegas. If you're a podcaster and you fancy some money to spend on top podcast audio from Music Radio Creative along with a shiny new award then head over and nominate your own podcast here.
Podcast Advertising Rates
It is much more cost effective to advertise on a podcast than the cost of radio advertising. A podcast is usually able to offer more value than advertising on the radio especially for small to medium sized business that serves a particular segment of any market.
Reasons Why Podcast Advertising is a Great Deal
Podcasters are not restricted by government broadcasting bodies so they can promote your product in many more creative ways than radio including, but not limited to, strong endorsements by the podcast host throughout the show.
Radio is often listened to in the background whereas podcast listeners choose to listen to every word the host is saying. Therefore they're much more likely to act on any call to action.
Podcasts can take advantage of their 'show notes' to link directly to the advertising client's website or product.
I didn't mention this bonus point in the podcast but it is true that many radio stations will charge you for the production of a radio advertisement – that is on top of the air time you're paying for – in my experience of working in radio station commercial production the price charged to the client for commercial production alone can be double what the radio station actually pay to the audio production company in order to have the advertisement produced. Why not cut out unnecessary fees by arranging production of your own radio commercial or podcast advert by Music Radio Creative?
So what does it cost to advertise on a podcast? The answer is to simply email podcasters that create podcasts about topics relevant to your product or website and ask them. As podcasting is still a developing medium (not for very much longer) many podcasters will never have received an advertising request and you may be surprised at what you may be able to negotiate with an individual podcaster.
How Do I Find A Podcast To Advertise On?
This is another bonus tip I didn't mention in the podcast episode. The best place to find a podcast with a relevant target audience is a podcast directory such as iTunes or Stitcher. Just as if you were doing keyword research in Google you can start by typing relevant keywords into the search bar of these directories and start to create your own shortlist of advertising prospects. If you'd like to see a more in depth tutorial on how to do this leave a comment and if there's enough interest I will create a guide and publish it on my YouTube channel.
Podcast Cross Promotion
Radio stations have used promos and live presenter reads from the early days to cross promote other shows on the same radio station and, in some cases, on a different radio station in the same group.
Why aren't podcasters doing more cross promotion? Podcasting is a non-competitive field as, unlike radio, listeners are not choosing to listen to one radio station over a competing radio station. With podcasts you listen on demand and if your listener enjoys listening to your podcast it is highly likely that they will also enjoy other podcasts in the same niche as you so why not provide your listener with extra value by directing them to other podcasts that you think will interest them?
Podcast Promos
You could have a promo produced for your podcast, send it to other podcasters and ask if they'll included it at the beginning, end or in the middle of their podcast (like a mini ad break). It can contain best bit clips of the podcast along with a music bed, voice over and strong call to action at the end (e.g. subscribe to this podcast now on iTunes).
A promo should be short and snappy and should leave the listener craving for more. It should also attempt to tell the listener what the podcast is about. The ideal length of a promo should be 30 seconds although it is possible to get your message in as little as 10 seconds or really great content could take up to 60 seconds to deliver but remember to include a call to action in your promo.
A podcast promo could be similar to the old 'link exchange' cliche of the blog world. You place a link to my site and I'll link right back to your website. Podcasters should be doing this too! You place a 30 second spot for my podcast in your podcast and I'll do the same for you.
Think about it in the long term. If your podcast 'sounds like' it has advertisers and sponsors is it not more likely you'll eventually attract real paying advertisers simply because the your podcast sounds busy and full of content.
Best Podcasts That I Listen To Right Now
These are the podcasts I'll be nominating for the Podcast Awards 2012 along with my reasons why. They have continually delivered great content consistently to me over the past year and I genuinely like the individuals that host each of these podcasts. You can listen to some short podcast promos I made for each nomination in this episode and I hope you'll find a few podcasts here that you'll subscribe to as a result.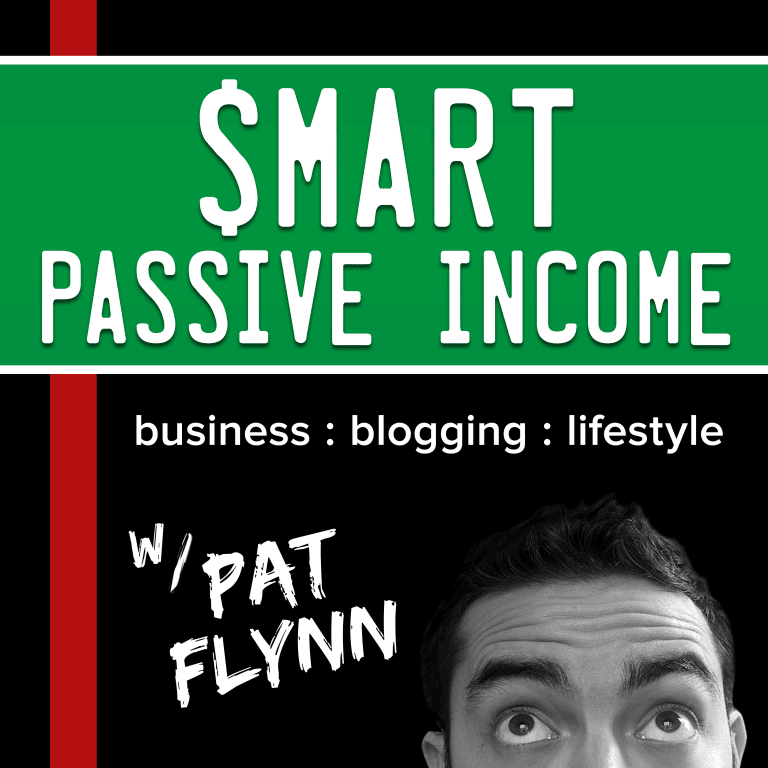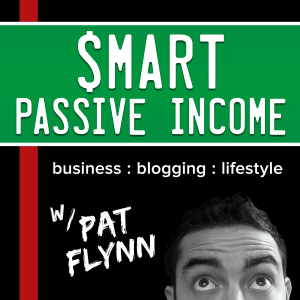 People's Choice
Smart Passive Income with Pat Flynn
Pat's is very good at taking key topics and breaking them down into easy to follow steps. The quality of the podcast production is very high (Pat updates his podcast intro for each episode with a new voice over!) Pat always leaves me with something I can act on right after listening.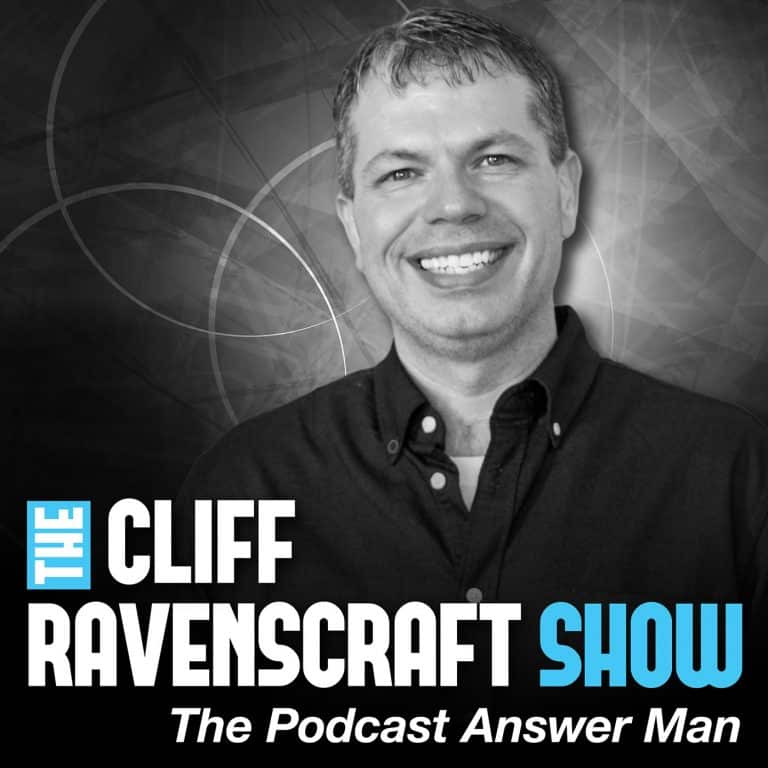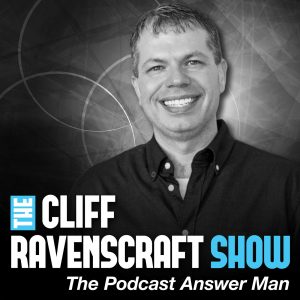 Best Produced
The Cliff Ravenscraft Show with Cliff Ravenscraft
Cliff Ravenscraft is an authority on podcasting and inspires creativity. If something happens in the world of podcasting I know Cliff will mention is on his show and in a blog post. Like the recent FeedBurner fiasco! He's produced so many other interesting podcasts as part of his GSPN.tv company. I have a large back catalogue of podcasts to listen to.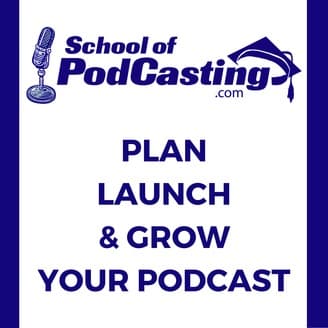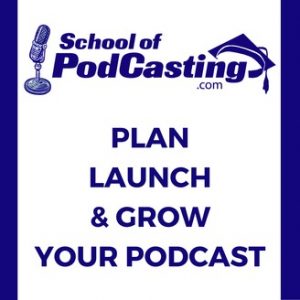 Education
School of Podcasting with Dave Jackson
Dave makes some of the technical aspects of podcasting easy and gives an impartial and balanced view. He is constantly updating his website with the latest podcasting news. I like that he uses radio stories to talk about podcasting (because I have a background in radio… perhaps Dave does too?)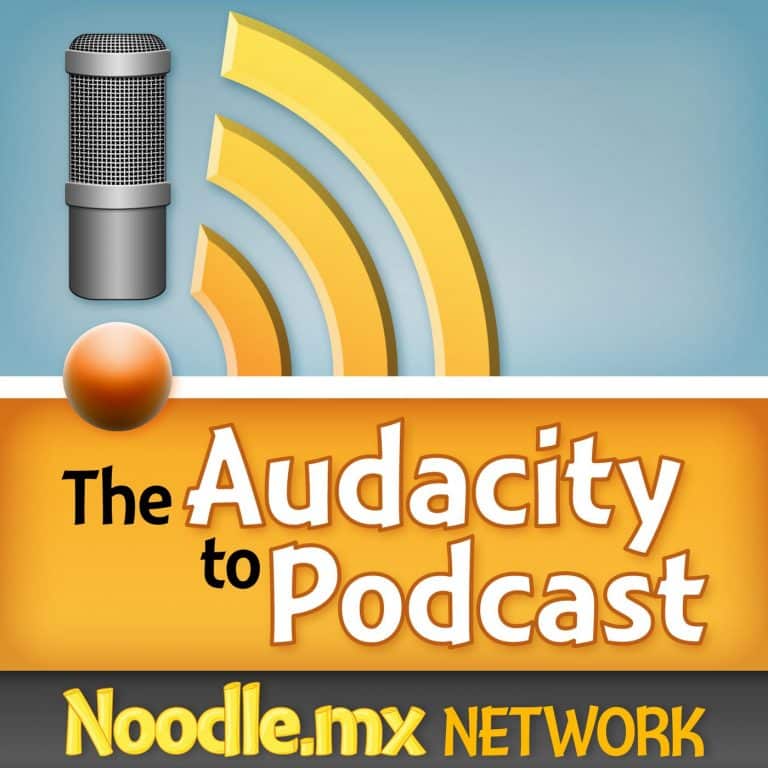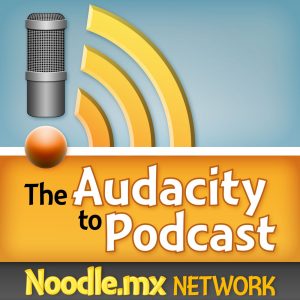 Technology
The Audacity to Podcast with Daniel J. Lewis
Every time I have had a technical issue or podcasting question Daniel has always jumped right in to help me. Each episode is extremely well researched and his show notes are full of easy to read bullet points. Daniel is an expert at using the Audacity audio editing software. While I have much knowledge in using Adobe Audition I do not have the same experience with Audacity.
It will warm my heart to see all of the above shows announced in the nominations list for the Podcast Awards 2012 and even better if they go on to win in their respective categories. Good luck guys from a dedicated listener!
Podcast: Play in new window | Download