Do you love podcasts? Want to advertise your product or services on one? When you find the right match, you can increase your reach and engagement through someone else's audience, and, potentially, bump up your own.
If you are an advertiser considering advertising on podcasts, start here.
Podcast Research
You may already have some favorite podcasts, and that's awesome. But don't stop there. You want to find the best podcast(s) fit for your product or service.
Explore. Find podcasts related to a certain category or industry simply by searching the podcast directory. Check out podcasts through iTunes, Google Play, Podchasher and more.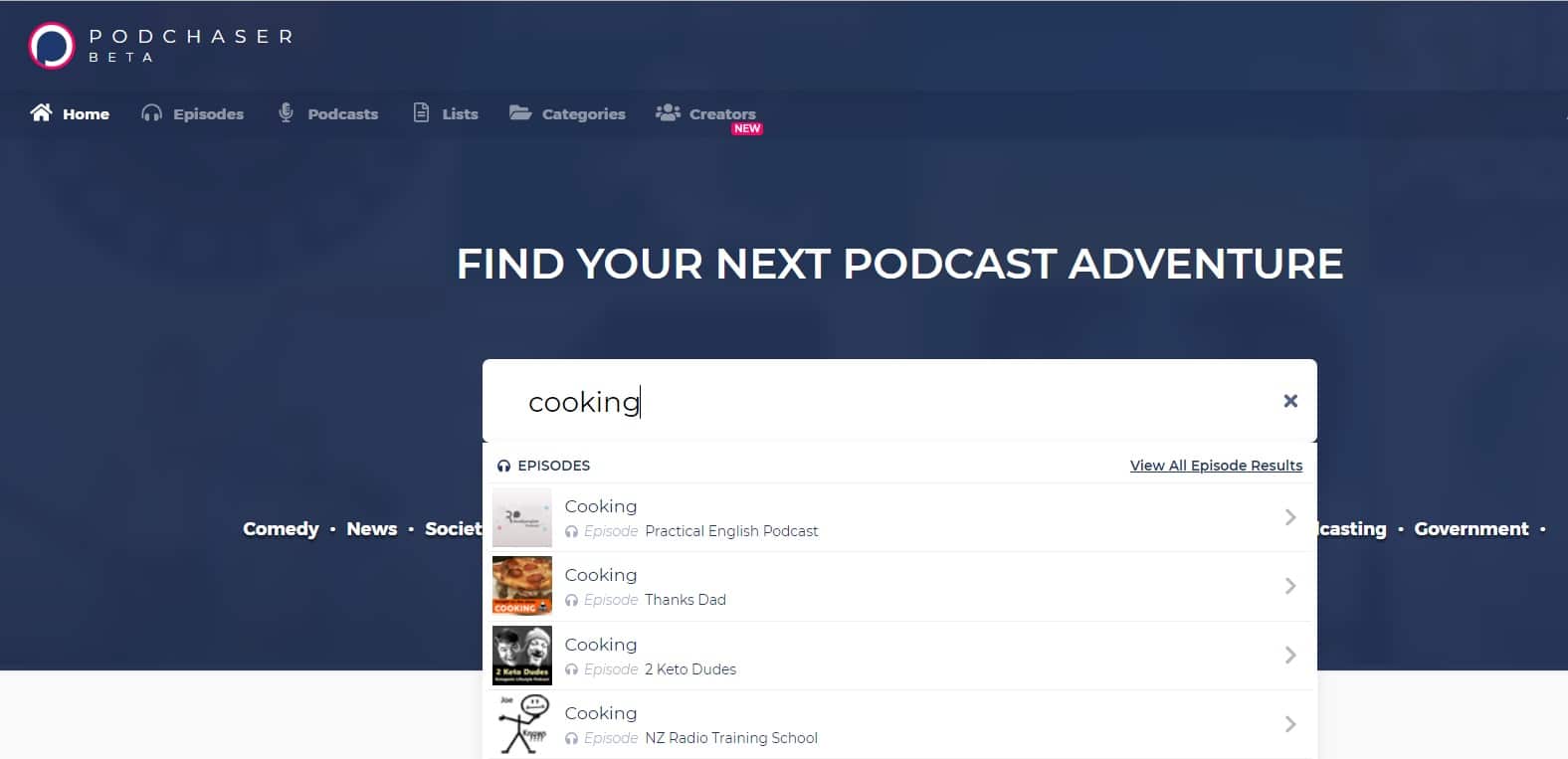 Inquire. Ask your profession contacts for podcast recommendations. Post what you are seeking on social media, and also have conversations with trusted industry contacts. You never know who the people in your online and offline network know. And peers are usually happy to facilitate mutually beneficial situations.
Podcast Matchmakers. Podcaster marketplaces match advertisers with "qualified" podcasters – those with a certain numbers of downloads and social cloud. If this is of interest, explore podcast networks, such as AdvertiseCast, Archer Ave, and MidRoll from Stitcher to find potential partners.
Background Checks
We recommend that you make a list of 5-10 relevant podcasts first and then begin your due diligence.
Listen to the podcast. This should be obvious, but I'll say it anyway. If you don't like what you hear, move on.
Check the website. Make sure it has a legit and professional branding. While you are there, see if they have a media packet for advertisers and get the contact info, just in case.
Learn about the host(s). Get to know and make sure you like your potential partners. Read their background, check their alliances, and make sure there are no conflicts. Check their social media accounts and evaluate whether they align well with your brand. And if you can find them on video, you may get to know them even better.
Explore social media. Don't just look at numbers, check out types of posts, frequency, and engagement.
Look at downloads. Check the numbers. This is important as this will determine how many people actually tune in to each episode. Some of that data can be easy to find – more often than not – you will have to ask the podcaster to share this with you and always ask to back the number with a print or screenshot of the stats from their podcast host.
Listen to more episodes. You are about to align your brand with a new podcast. This is not one and done. Listen to several episodes before moving to next steps.
Keep all of your research together, and then create a tracking document, such as a spreadsheet. Include tabs such as Date Contacted, Date Replied, Podcast Name, Website, Social Networks, Engagement, Downloads, as well any Notes.

Finding Your Ideal Podcast
When considering on which podcast(s) to advertise, look beyond the numbers. You want to find podcasts that complement your brand. The more niche the podcast, the better for you.
For example, if you sell a smart dog collar, Podcasts that are All About Dogs, Dog Training, or Dog Care would be ideal, since they are the most relevant and target-rich. Depending on their specific download numbers, they may also be a little more expensive.
Also, keep in mind, less niche podcasts – ones about Pet Care, Family and Lifestyle, or Tech – may also encompass your target market: some, but not all of the listeners may own a dog. But because it's a little less specific, you may be able to negotiate a better rate.
Before you move forward with any deal, jump on a call with any potential podcaster. If they don't have time to talk, that is not a good sign. You want to start things off on the right foot. Having a conversation and seeing if the rapport is there is invaluable.
Ads ABCs
Ad Types: Podcast ads – typically in 15-, 30-, or 60-second increments tend to run in three places (from most valuable to least):
Pre-Roll: After a short introduction
Mid-Roll: Somewhere in the middle of the podcast
Post-Roll: At the end
Usually the advertiser provides the ad for the host, either by sending in the completed audio or developing a script with the podcaster for the host or a voice over artist to pre-record.
Most of the time it will not cost you anything for the podcast host to read the ad. This would be considered as part of the transaction. While you may still have approval, you will have less of a choice of how the ad is read. In some cases podcasters prefer the ads to be read in a different voice – this really is a matter of preference as well as the developed podcast format.
Choosing the voice over artist doesn't have to be complex. You can browse easily online, insert your script and check out online. Audio could be with you in 24h or less!

Rates. While there are industry standards – to get an idea check out the MidRoll Podcast Calculator and the AdvertiseCast Price Calculator – some podcasters set their own rates, taking into account niche and size. They may even offer packages that include banner ads and social media posts.
Batch Discounts: Considering a series of ads? Try to negotiate with a podcaster. For example, book 4 ads, get a 5th ad free. It doesn't cost you anything to ask.
Product Samples. Regardless of the deal, you may want to offer samples of your product or service both to the host and listeners. This should ensure goodwill and also give you more air time, so phrase it for their benefit.
For instance, say, "I would love for you to have experience with my product – to like it and talk about it with your audience. Can I send you samples for yourself and to use as giveaways for your listeners? We can do it as a one-off, regular promotion, or whenever I release new products. What do you think?" Not only is this is an organic – and inexpensive – way of staying top-of-mind, it's a great practice to kick-off a potential long-term relationship with a podcaster.
The Contract. To protect your business, your time, and your interests, make sure you sign a simple contract with the podcaster. Note: They may ask for a deposit, which is also a standard, It should highlight their and your responsibilities, as well as rates, content, and payment deadlines.
Conclusion
In the awesome social media day and age, advertising on podcasts can offer huge benefits for your brand. Develop a mutually beneficially ongoing relationship with the podcasts you love, create fans of your product/service and build on each other's visibility for years to come. Advertisers, what are your thoughts on Podcast Advertising? How do you find podcasts and develop ads? Please share in the comments below.