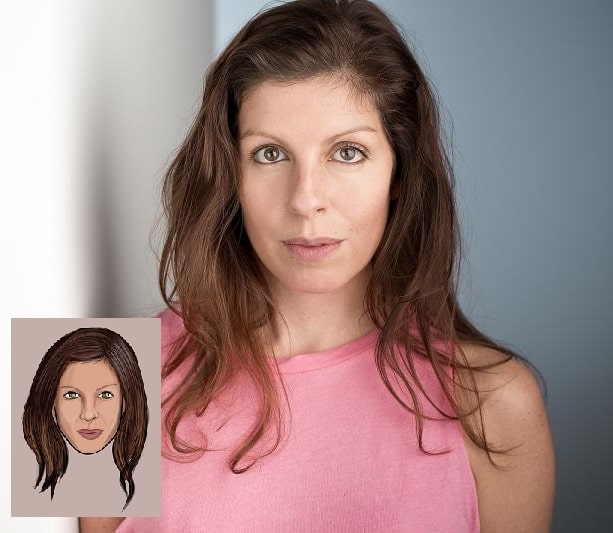 Music Radio Creative's Voice of the Month for May 2017 is Penny Andrews! As Music Radio Creative's Voice of the Month, all orders with Penny's voice get her full session file as a Special Bonus – at no extra cost.
Penny is a character actress with strong experience in theatre, film, TV, and voice over. She has a bright and engaging voice that can be heard in numerous commercials, audio books, podcasts, films, business audio, educational materials, documentaries, and other custom audios.
She is one of our newest female British voice talents although she has been acting and doing voice over since 2002 after training at The Central School for Speech and Drama. If you need a female British voice for your next audio, Penny is a versatile and strong voice that can be perfect for any kind of audio project. Listen to her demos here:
Want to get to know Penny better? We asked her a few questions about her life and work – read her answers below:
What is your real name?
Penelope Scott-Andrews.
What is the most exciting project you EVER got to work on?
Last year I worked with B7 Productions on a 15 part supernatural radio drama series soon to be available on Audible.
What is the most exciting project you worked on this year?
This year I have just started voicing regularly for the No Sleep Podcast…. a horror podcast with a large cult following…. lots of fun creating character voices here.
Can you give us a short history of what you do?
I trained as an Actress at The Royal Central School of Speech and Drama, and after many years of touring and working in the fringe and West End, I decided to focus on my main love, Voice Overs. Building the home studio was the best move I ever made.
How did you get into voice acting?
Through the radio training at drama school, I surprised myself by finding it so much more exciting than stage and film.
Who is your role model in the voice over/acting industry?
Carl Prekopp – a great friend with the most fantastic voice, I always love turning the radio on and hearing his dulcet tones!
How do you warm up to record each session?
A big run, and some tongue twisters.
What is your favorite piece of audio recording kit and why?
Not strictly audio kit, but my fantastic pdf script is a godsend for marking scripts, particularly with character notes for audiobooks.
Could you tell us something about you that we won't be able to find anywhere in your CV/Website/Social Media profiles?
My husband is also a full time voiceover, and both my children (Mabel, 3 and Bertie, 5) have also recorded heaps of ads – it's always fun getting projects that use us all! I have just this week adopted a puppy, Ted, but I don't think he'll be coming near the booth!