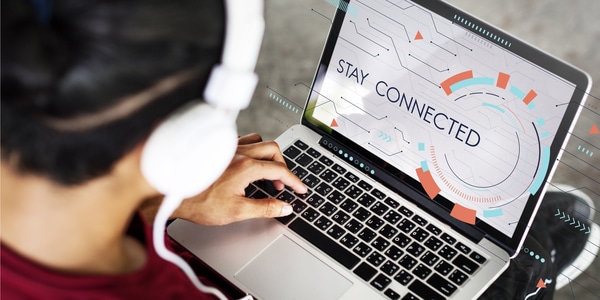 Social platforms can be a very powerful way to connect with your listeners. But how do you move podcast listeners from their headphones to Facebook, Twitter or Instagram? One simple answer to this is given to you with podcast jingles. Whether it's asking them to like your Facebook page, follow you on Twitter or on Instagram, a well-made podcast jingle will do a lot for your social media engagement.
10 Podcast Jingle Scripts That Will Help You With Social Engagement
Do you need a podcast jingle to ask your listeners to connect with you on social media? We have a few podcast jingle scripts to help you create your own. All you have to do is replace the words in italics with your podcast name and social media links:
For more of this and other podcasts, stay connected with MRC podcast on Facebook and Twitter.
You've been listening to the MRC podcast. For the latest episodes, follow us on Facebook, Instagram, and Twiter. Join us next time… IF you can handle it.
Thanks for tuning in! If you enjoyed the show, we would love your support. Visit our Facebook page and hit like!
The MRC podcast will be back next week. Be sure to follow us on Twitter, Instagram, and Facebook. Thanks or listening!
You are now listening to the MRC podcast. Like MRC podcast on Facebook.com/MRCpodcast and follow Twitter.com/MRCpodcast.
Connect with MRC podcast now on Facebook and Twitter.
Join the conversation with other listeners from around the world at Facebook.com/MRCpodcast.
Get in touch with us with your comments, suggestions, and questions by connecting with us on Facebook and Twitter.
Stay tuned… and don't miss the next episode! Subscribe on iTunes and follow us on Facebook.
You've been listening to the MRC podcast… for more information and additional awesomeness, go to MRCpodcast.com and follow us on Facebook, Instagram, and Twitter. Join us next week for another episode!
Interested In Podcast Branding Ideas?
Do you have your very own podcast jingle script ready? We'd love to help you create it! Choose a voice from our team of amazing voice talents and our outstanding audio producers can work on it immediately. You can start right here – www.musicradiocreative.com/podcasters/.